We were chuffed to find out today that TruffleShuffle.com has made it into Tamars annual brand love hot list!
The company which specialise in digital brands measures brand 'Love' or the degree to which consumers are demonstrating their support & enthusiasm for a brand through their social interactions and as our social efforts are a big part of our day to day here at TruffleShuffle, we couldn't have been more pleased.
Check out their infographic below!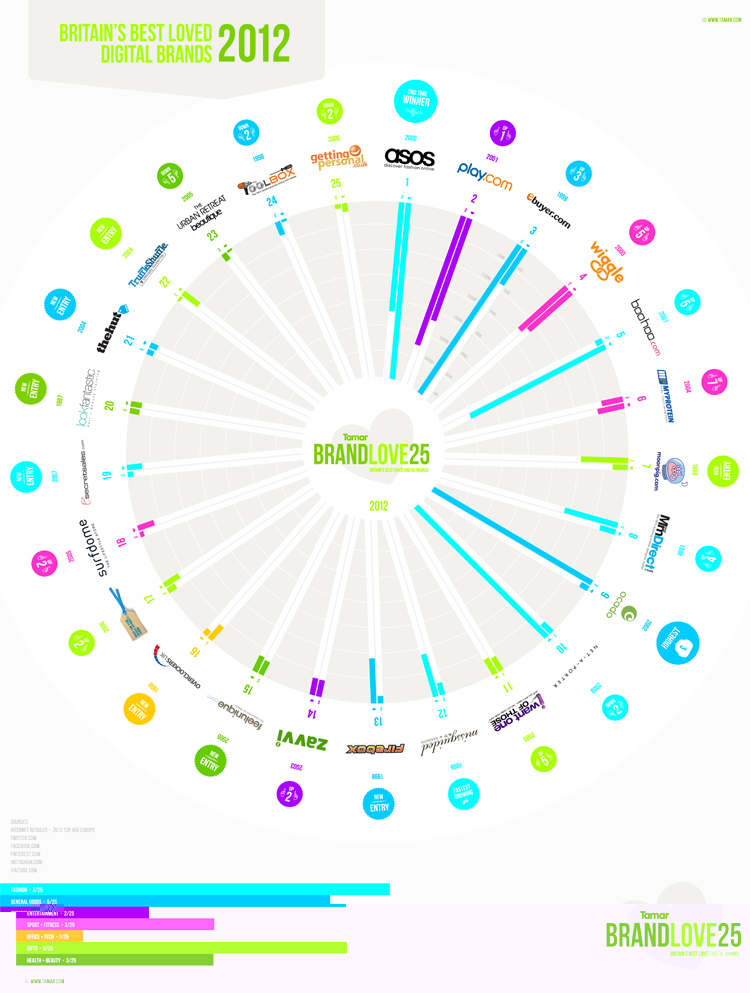 We love getting social with you lovely lot through the likes of Facebook, Twitter, Pinterest and many more so it's geat to see the whole teams efforts being recognised!
And a big thank you to you guys too of course for being social right back at us.
Remember – you can communicate to us in tonnes of different ways! We've popped all our social media links below so please come tumble/pin/tweet/blog with us as we love hearing from you!
What's more – we offer fantastic giveaways, exclusive discounts and sneak peeks of up and coming launches to you – our little online family – so even more of a reason to come join the fun!
Become a TruffleShuffle fan on Facebook!
Come Tumble with us on Tumblr!
Check out our boards on Pinterest!
Discover TruffleShuffle trends on Polyvore!