It's official… Harry Potter is still HUGE!
With the last book being released 11 years ago and the latest film a cool 8 years, Harry Potter is still one of the biggest things hitting many of our Christmas lists and is sure to be keeping Santa extra busy with sooo many amazing goodies available to show off your fandom.
Working as hard as Santa's little elves, we've been adding a whole head of Harry Potter Gifts, clothing and more to our collection and we're sure we can keep even the most discerning Potter fan scrolling through the site.

Let's grab our boomsticks and fly into the mix as we pick out some of our Top Potter picks!
Turn any space into a mystical corner with this ace Harry Potter Potion Bottle Light! Great gift for anyone looking to be top of the potion class!

Still waiting for you letter from Hogwarts? We still are! Why not wait in style or give the gift of comfort with this Harry Potter Hedwig Here Comes My Letter From Hogwarts Pyjamas!

Do you need more than just caffine to get your started in the morning? Why not summon the help of magic too with this clever Harry Potter Marauders Map Heat Change Mug. Watch it go!

After all your potion and Quidditch classes, the chances are you'll have work up an appitite! Dine in style with this Harry Potter Hogwarts Satchel Style Lunch Bag. Great for kids and big kids alike.

Pretty much as classic as they come, you'll be 'sorted' once you're rocking this iconic Harry Potter Gryffindor Team Quidditch T-Shirt.

About as versatile as they get, our Harry Potter Socks are as much at home chilling on the sofa, as they are in the boardroom. Subtle, smart and comfortable, what more could you need?

Ahhh… okay well while you might not actually live at Hogwarts, there's nothing wrong with a big of wishful thinking, right? Add a touch of magic to your doorstep with a little help from our Harry Potter Welcome To Hogwarts Door Mat.

If you're brewing up something warm an tasty, why not do it in total Potter style with this amazing Harry Potter Potions Master Large Cauldron Mug! Guaranteed to transform a cuppa into something far more magical.

The most important ball of the lot, the Golden Snitch is something to be feared and respected. Show off your quidditch prowess with this stunning Harry Potter Golden Snitch Light.

She's a keeper, she's a catch! Our Harry Potter I'm A Keeper Pyjamas is the kind of awesome you DON'T want to keep to yourself.

If something's worth saying, it's worth writing down, right? Don't just send a letter, send and experience, send someone's dream with a little help from our Harry Potter Hogwarts Letter Writing Set!
Halloween is officialy done which means only one thing… it's time to start talking Christmas!
Between now and the big day, we're sure you'll be spending a whooole heap of time seaching and snapping up some amazing gifts for the special people in your life. To give you a little helping hand in your time of need, we thought we would pick out some of our favourite gifts that would make IDEAL fun Stocking Fillers this year. Take a peep!
Taking the site by storm! Our Harry Potter Hogwarts Letter Writing Set has been such a hit with the Potterheads this year and with its endless gift appeal, it's sure to make the great addition to your very own potter fans gifts this year.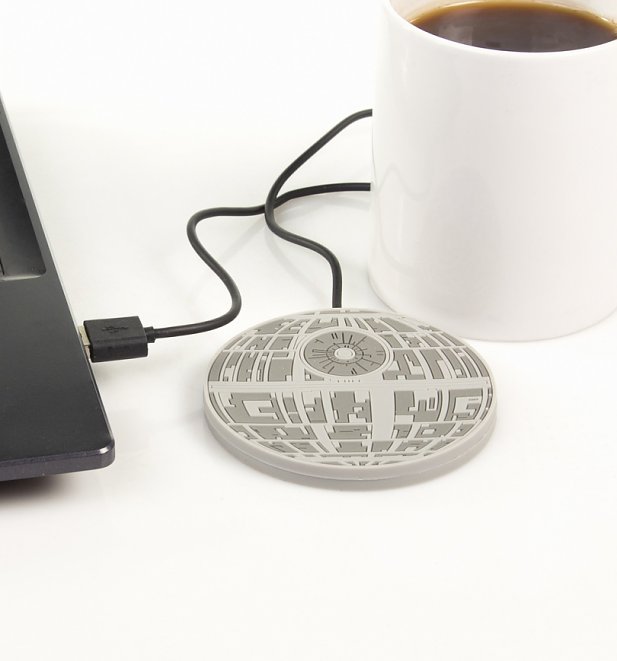 Is the sci-fi fan in your life usually too busy planning their next Star Wars marathon to finish their brew before it turns colder than Hoth? Perhaps this awesome 
Star Wars Death Star USB Cup Warmer
might just get them out of all sorts of trouble.
Continue reading "Fill Your Boots! Stock Fillers Gifts Guide 2018"