We are massive fans of the Big Bang Theory at Truffle Shuffle, the hilarious hi-jinxs of Sheldon and the gang has made being a geek cool again!  So we are especially excited to present a couple of brand new Big Bang Theory T-Shirts for your deliberation.
These Bazinga T-Shirts are based on the catchphrase created by Sheldon Cooper and features the cast in a retro pixelated design for extra nerdy appeal!  Available on a vibrant Antique Cherry Red Ladies tee and an Indigo Blue Mens T-Shirt.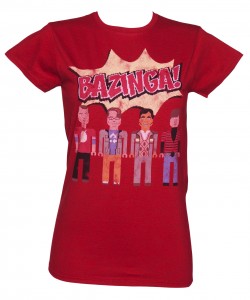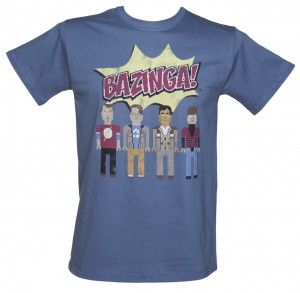 If you know the Big Bang Theory like we do, then you will instantly recognise Sheldon, Howard, Raj and Leonard by their haircuts alone! Another fab Big Bang Theory tee to hit the shelves at Truffle Towers available on a light blue Ladies V-Neck tee and a Mens Khaki T-Shirt.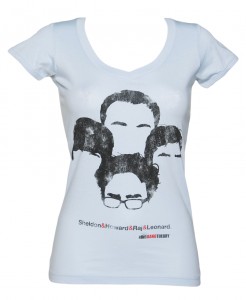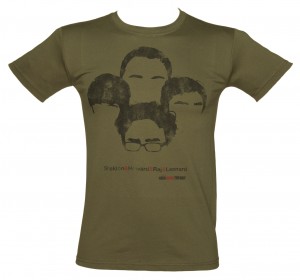 For all the ladies out there who are a little bit in love with the wise and sharp witted Sheldon Cooper,  you can proudly display your affection for this super funny character with this awesome Team Sheldon tshirt!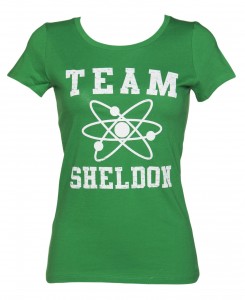 And we couldn't do a Big Bang blog post without mentioning the genius of our Soft Kitty T-Shirts!  This is a super cute, best selling design beloved by many a Big Bang fan and is available on T-Shirts, Vests and Sweaters.  Soft kitty, warm kitty, little ball of fur…