Getting your December weekend all wrapped up with a bow on top, we're sending a whole heap of movie goodness your way so you can settle in and jump into some action, comedy and maybe a little romance. Enjoy!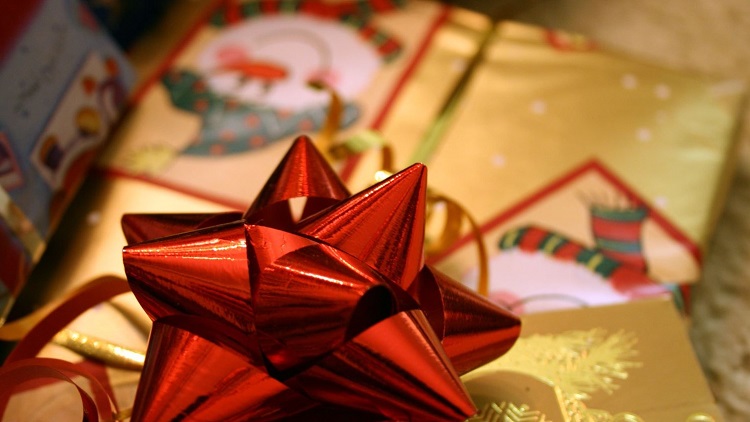 SATURDAY 4th December
Cutthroat Island (1995) Film4 12:55pm-3:15pm
A tough female pirate enlists the help of an educated slave in finding the three parts of a map leading to buried treasure. However, one of the pieces is in the hands of her cruel uncle, and she also has to find the loot before her crew mutinies or the British Navy catches up with her. Swashbuckling adventure, starring Geena Davis, Matthew Modine, Frank Langella and Maury Chaykin.
The Flintstones (1994) ITV 3:20pm-5:00pm
Blue-collar caveman Fred Flintstone is promoted to an executive position at work and unwittingly becomes embroiled in an embezzlement scheme – thanks in no small part to his seductive new assistant. Live-action version of the cartoon comedy, starring John Goodman, Rick Moranis, Rosie O'Donnell, Halle Berry and Elizabeth Taylor.
Transformers: Revenge of the Fallen (2009) Film4 3:15pm-6:15pm
The war between the shape-shifting robots erupts once again, as the first of the evil Decepticons leads an attack on Earth to locate an ancient planet-destroying machine. Hapless teenager Sam Witwicky is caught in the middle of the ensuing conflict as he holds the key to discovering the location of the device. Sci-fi adventure sequel, starring Shia LaBeouf and Megan Fox.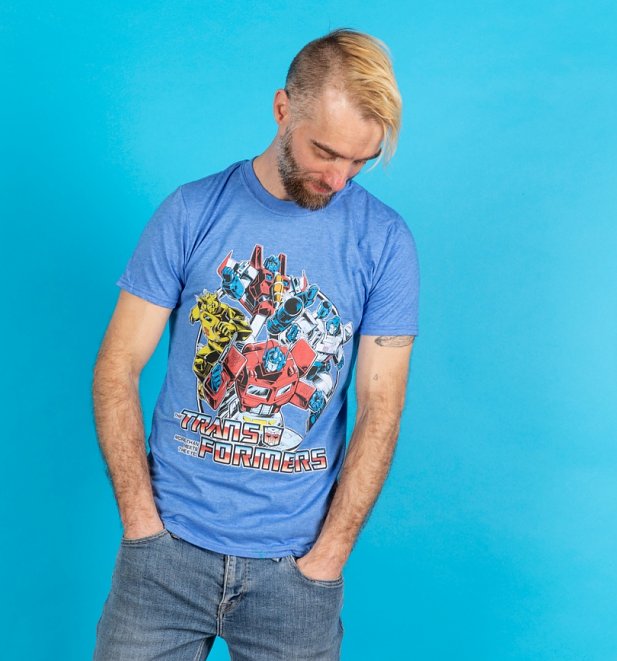 .
Wild Wild West (1999) 5STAR 3:50pm-5:55pm
A government agent teams up with a gadget-mad master of disguise to investigate the disappearance of several scientists. Their search leads them to an evil genius who is plotting to kill the US president with some bizarre inventions of his own. Sci-fi Western comedy, starring Will Smith, Kevin Kline, Kenneth Branagh, Salma Hayek and Ted Levine.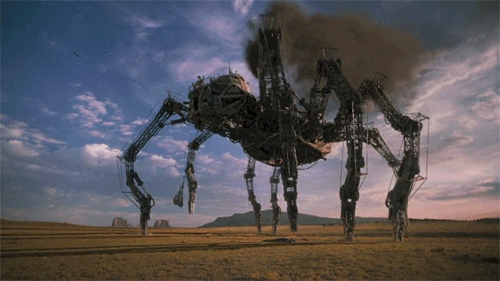 .
Despicable Me (2010) ITV2 4:35pm-6:35pm
A criminal mastermind hopes to seal his reputation as the greatest villain of them all by stealing the Moon. First, he needs to get his hands on a shrinking ray owned by a rival evil genius, and adopts three orphan girls to help him – but finds that fatherhood brings out his long-buried caring side. Animated comedy, with the voices of Steve Carell, Jason Segel, Russell Brand and Julie Andrews.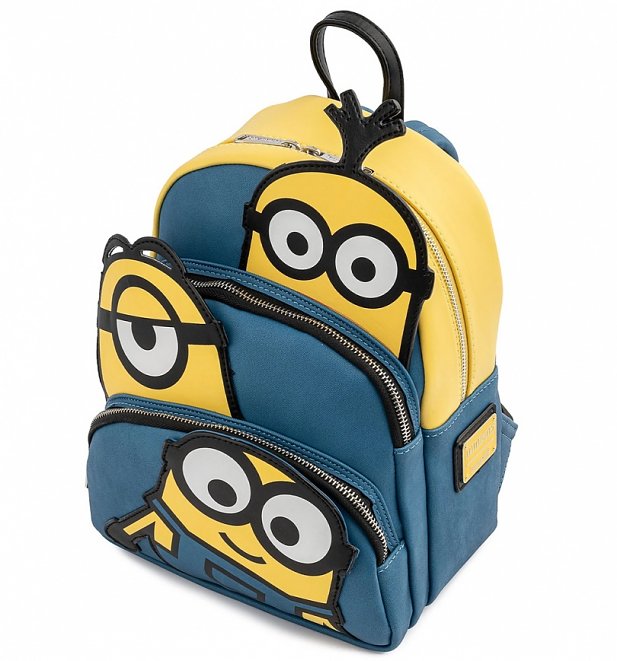 .
Unbreakable (2000) 5STAR 5:55pm-8:00pm
A security guard escapes from the carnage of a train crash miraculously unscathed. He is baffled by what has happened to him – until he is contacted by a frail comic-book dealer, who appears to hold the key to the mystery. Drama from director M Night Shyamalan, with Bruce Willis, Samuel L Jackson, Robin Wright and Spencer Treat Clark.
The Abyss (1989) Film4 6:15pm-9:00pm
An American nuclear submarine is sunk after a collision with a mysterious object, and the US government asks oil workers to help with the rescue. However, when they and a Navy Seal team arrive at the location of the vessel, a series of strange incidents lead to an encounter with aliens living in the depths. James Cameron's sci-fi thriller, starring Ed Harris, Michael Biehn and Mary Elizabeth Mastrantonio.
The Sum of All Fears (2002) Paramount Network 6:40pm-9:00pm
The CIA becomes suspicious of Russia's nuclear activities, and agent Jack Ryan is ordered to investigate. However, it is not long before the threat of terrorists detonating a nuclear bomb on American soil is on the cards, sparking a race against the clock to avert disaster. Thriller based on Tom Clancy's novel, starring Ben Affleck, Morgan Freeman, James Cromwell, Liev Schreiber, Bridget Moynahan and Alan Bates.
The Simpsons Movie (2007) E4 7:15pm-9:00pm
Homer unwittingly pollutes Lake Springfield, so the US government decides to isolate the city underneath a giant dome. The Simpsons manage to escape and plan to start a new life in Alaska – but learn Springfield is about to be destroyed, and return to save their friends. With the voices of Dan Castellaneta, Julie Kavner, Nancy Cartwright and Yeardley Smith.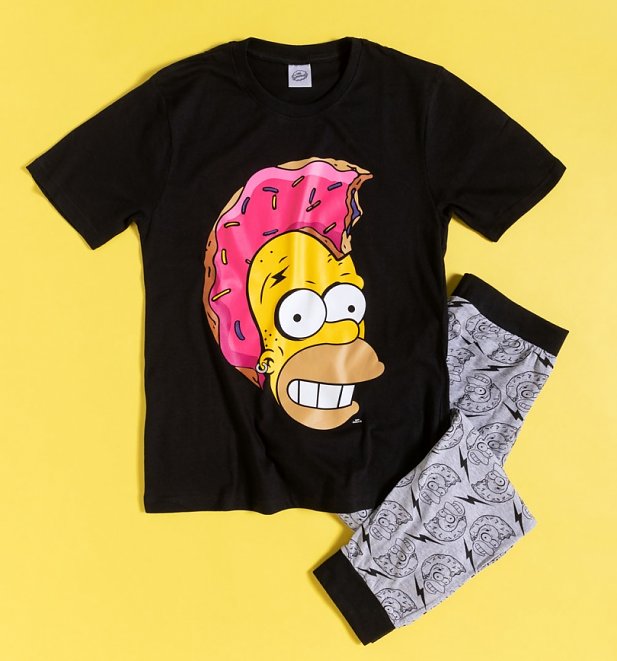 .
Mamma Mia! (2008) ITVBe 8:00pm-10:15pm
A former member of a singing trio, now running a hotel on a Greek island, is reunited with her old bandmates for her daughter's wedding – but is surprised when three of her old flames also show up unexpectedly. The three men have been invited by the bride, who wants to find out which one of them is her father. A musical comedy, with a soundtrack of Abba songs, starring Meryl Streep, Pierce Brosnan, Julie Walters, Colin Firth, Stellan Skarsgard and Amanda Seyfried.
Deadpool 2 (2018) Film4 9:00pm-11:15pm
The wisecracking anti-hero meets Russell, a gifted youngster pursued by a heavily armed cyborg from the future. With the aid of fellow mutant Domino and five less lucky teammates, they attempt to defeat the villainous Cable. An action-comedy, starring Ryan Reynolds, Josh Brolin, Julian Dennison and Zazie Beetz.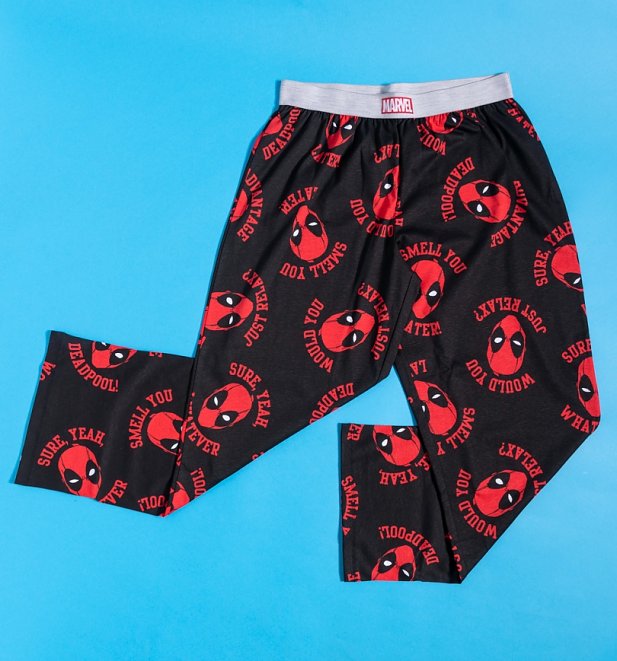 .
War of the Worlds (2005) Channel 4 10:10pm-12:25am
A divorced father's rare weekend with his two estranged children descends into horror when alien war machines rise from beneath Earth and begin to systematically destroy every human being in their path – leaving the man with the dangerous task of getting his kids to safety. Steven Spielberg's sci-fi thriller, based on HG Wells' novel, with Tom Cruise, Dakota Fanning, Justin Chatwin, Miranda Otto and Tim Robbins.
SUNDAY 5th December
City Slickers II: The Legend of Curly's Gold (1994) ITV4 12:00pm-2:15pm
New York city boy Mitch discovers what appears to be a treasure map hidden in a hat left to him by a dead cowboy. Teaming up with his annoying brother, his best pal and the deceased friend's twin, Mitch heads for the Arizona Desert in search of a $1million cache of gold. Comedy Western sequel, with Billy Crystal, Daniel Stern, Jack Palance and Jon Lovitz.
A View to a Kill (1985) ITV 2:50pm-5:30pm
James Bond clashes with a megalomaniac international businessman plotting a global takeover of the computer industry by engineering a devastating earthquake in California's Silicon Valley – and killing millions in the process. Spy adventure, starring Roger Moore in his final appearance as 007 alongside Christopher Walken, Grace Jones, Tanya Roberts and Patrick Macnee.
.
Bruce Almighty (2003) ITV2 3:10pm-5:10pm
God tires of a down-on-his-luck reporter's constant complaining, so pass on His powers to give him a taste of ultimate responsibility. The newsman falls in love with his extraordinary abilities – but a never-ending stream of incoming prayers and his ambitious attempt to please everyone soon prove there is more to the job than meets the eye. Comedy, starring Jim Carrey, Jennifer Aniston and Morgan Freeman.
Sonic the Hedgehog (2020) Channel 4 4:30pm-6:30pm
Sonic, a blue hedgehog who can run at supersonic speeds, is transported to Earth. A decade later, while enjoying life in Montana, his speedy skills create an electromagnetic pulse. Scientific genius Dr Robotnik is hired to investigate and becomes obsessed with capturing the creature for his power. Live-action fantasy adventure based on the video games, starring James Marsden and Jim Carrey, with the voice of Ben Schwartz.
Sonic the Hedgehog Merchandise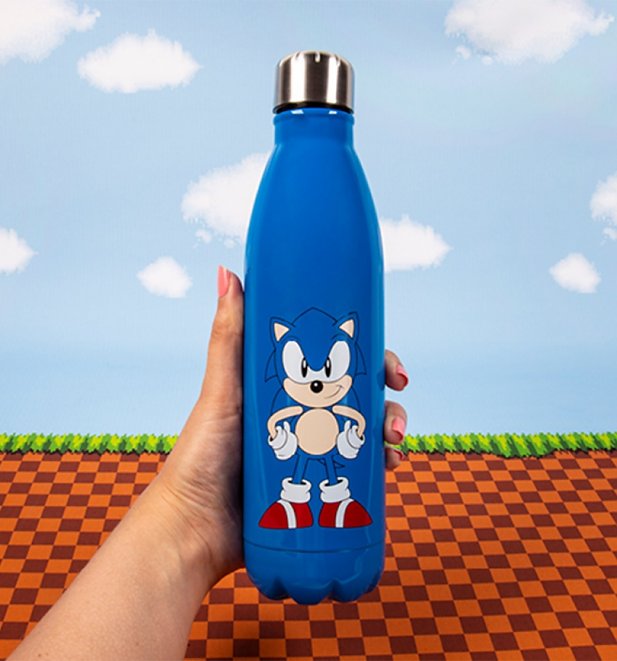 .
The Grinch (2018) ITV2 5:10pm-7:15pm
In the magical town of Whoville, a race of human-like creatures called Whos are thrilled about celebrating Christmas. However, a cantankerous, furry green loner named the Grinch, who lives in a cave north of Whoville, hatches a dastardly scheme to ruin the festive season. Animated Dr Seuss adaptation, with the voices of Benedict Cumberbatch, Pharrell Williams and Rashida Jones.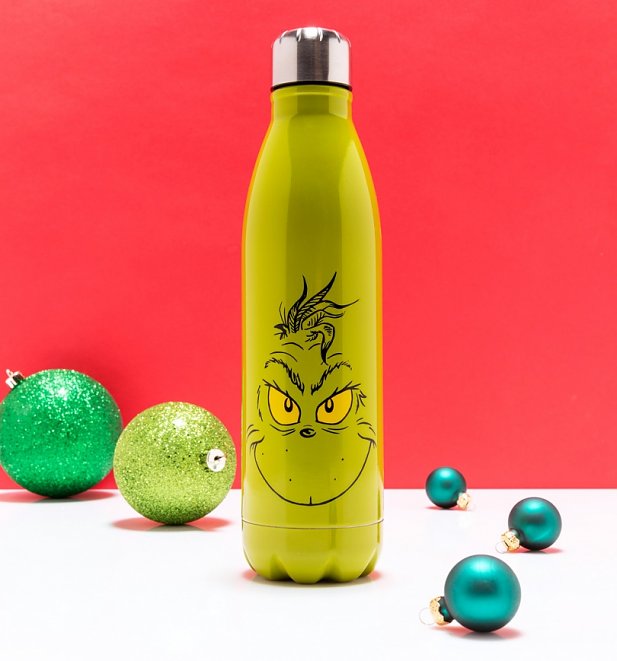 .
Transformers: Age of Extinction (2014) E4 5:50pm-9:00pm
The shape-changing robots are driven into hiding when the human race turns against them. When rediscovered by a kindly inventor and his daughter, they come out of exile to save the world, battling a new breed of human-created Transformers. These deadly new machines were created to hunt them down, but are now growing independent and intend to make use of technology from the Transformers' home planet in a plot that could threaten all life on Earth. The fourth film in the sci-fi adventure series, starring Mark Wahlberg, Stanley Tucci and Kelsey Grammer.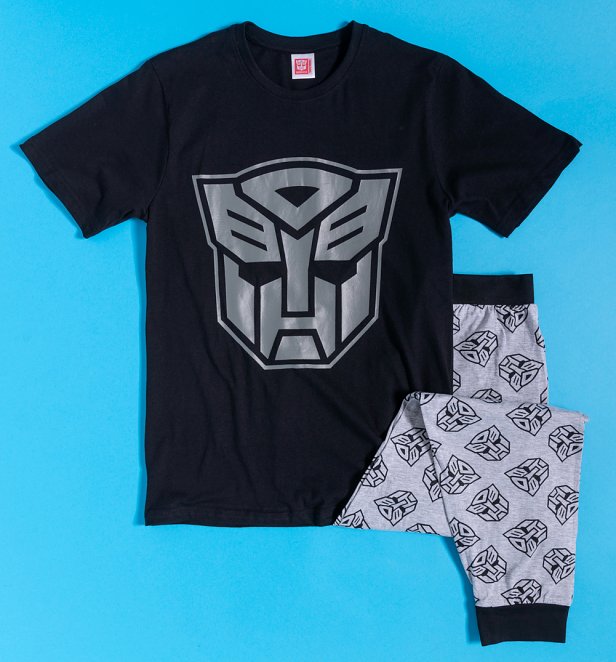 .
Hulk (2003) ITV4 7:35pm-10:15pm
Scientist Dr Bruce Banner turns into the rampaging green Hulk after exposure to a huge dose of gamma radiation, prompting the military to embark on a no-holds-barred mission to destroy the monster. Meanwhile, Banner's unstable father resurfaces, holding the secret to his transformation. Comic-book adventure from director Ang Lee, starring Eric Bana, Jennifer Connelly, Sam Elliott and Nick Nolte.
.
X-Men Origins: Wolverine (2009) E4 9:00pm-11:05pm
Years before he joins the superhero team, mutant Logan is a member of a top-secret military unit but quits because he cannot justify his squad's brutal methods. However, when the woman he loves is murdered by his psychotic brother, Logan returns to his old enemies for help in seeking revenge – and is offered the chance to become indestructible. Superhero adventure prequel, starring Hugh Jackman and Liev Schreiber.
The Fifth Element (1997) 5STAR 9:00pm-11:35pm
In the 23rd century, the world faces destruction from a seemingly unstoppable force of pure evil. Meanwhile, a New York cab driver encounters a mysterious woman destined to save the Earth from its fate and has to protect her from a scheming arms dealer and a horde of alien mercenaries. Luc Besson's sci-fi adventure, starring Bruce Willis, Milla Jovovich and Gary Oldman.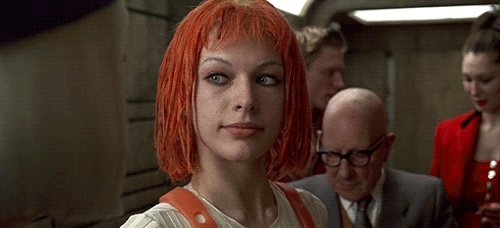 .
Whatever you're up to this weekend, a top tip is to learn at least one awesome cocktail and nail it. Will see you through a lot of times!