On this very day in 1977 our hole galaxy changed forever, Yes I'm talking about Star Wars IV A New Hope was originally released in cinemas breaking record ticket sales across the world and giving birth to some of the greatest and most dedicated fans in Sci-Fi movie history. So epic was this event, it has spawned 2 sequels and 3 prequels, spin offs, cartoons, video games, boardgames, toys and much much more.
Star wars also blew away all the competition when it came to merchandise. With it's brand one of the most recognisable in the universe (think about it), it sparked somed amazing inventions and creations that were inspired by some of the very buildings, places, people and creatures from the film.
So as you probably know, it's not just our collection of official Star Wars T-Shirts that fall under this umbrella, with clocks, backpacks, mugs, iPhone covers and more all available to help quench your Star Wars thirst, not every ideas gets the green light. Check out some amazing, but sadly rejected Star Wars concept merchandise we recently found on our travels….
1)      Cloud City Desk Lamp
Looking for an easy way to avoid the 'Dark Side' of life? Easy with this amazing Star Wars lamp and it'll brighten up your day with the flick of a switch…literally.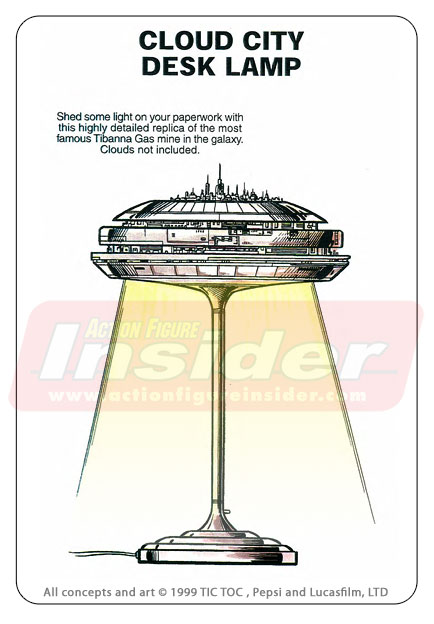 2)       AT-AT Walker Chair Caddy
If you're like us, you can never find the darn TV remote!! Problem solved and in some Star Wars style of course with this fab AT-AT Walker chair caddy that will be at your service ready to serve all your organising needs.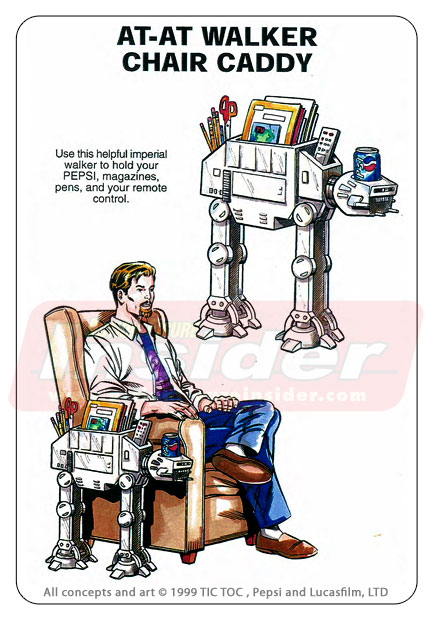 3)      Star Wars Mini-Fridge
Carbonite, is just for freezing prisoners before hyper space travel right? NO! It also works great for keeping your favourite drinks cold. 'Han'dy!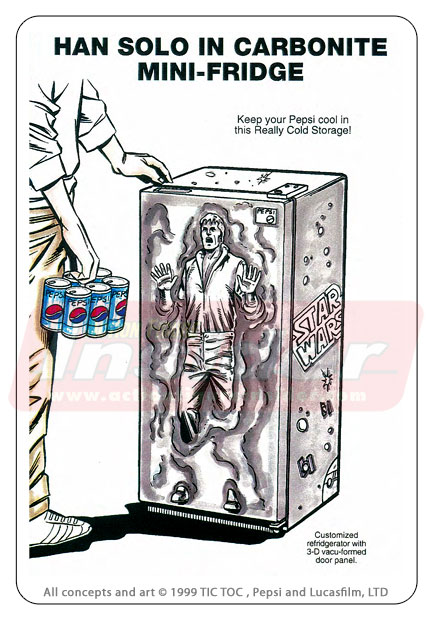 4)     Star Wars Sun Shield
Is your car getting to hot in the sun? Then put you're shields up and turn your car in the Millennium Falcon with this amazing Car Sun Shield.
6)     Death Star BBQ
How do you like you're steak? On the dark side?
Well you can have it exactly how you like it with this awesome Death Star BBQ Grill that's out of this world!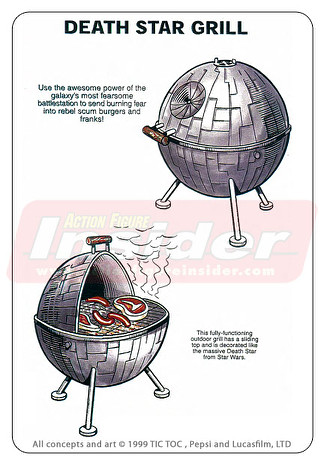 And that's a wrap folks!
Sadly…you won't be able to get your hands on any of these just yet, but we can dream right?
Don't forget to check out our ever-growing range of Star Wars tees and gifts for some amazing ideas you actually can get!
xoxo