Boba Fett's helmet! Can you believe it's all over?!
With another amazing May the 4th day behind us, we've had a real blast and have loved running yet another wicked competition with our friends at Fabric Flavours, huge thanks to those guys!

As you may have spotted, we've been giving you guys the chance to win a huge haul of fab Star Wars goodies to celebrate this years Star Wars day and it's now officially CLOSED!

As sad as that is, it does mean that we can now find out who our lucky winner is!

The Prizes


.
Just in case you missed it, here's another little look at what's up for grabs to our lucky winner….


.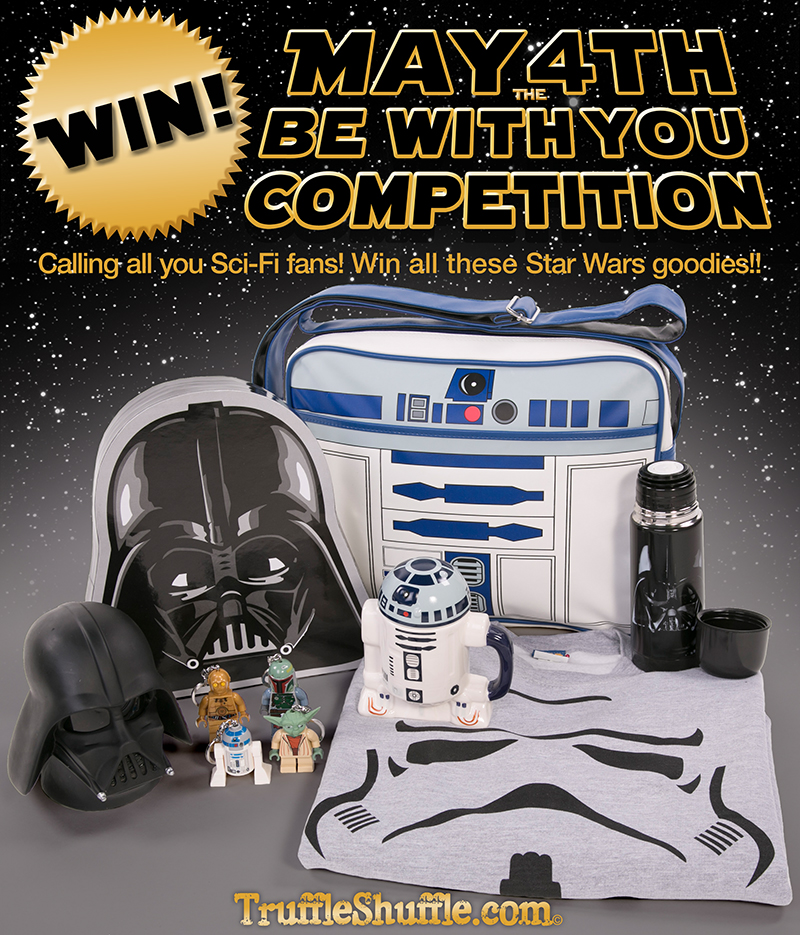 Yep! Included in this huuuuge Star Wars bundle is all of this….
Star Wars R2-D2 Mug With Lid
Lego R2-D2 Star Wars Keylight
Lego C3PO Star Wars Keylight
Lego Boba Fett Star Wars Keylight
Lego Yoda Star Wars Keylight
Star Wars Darth Vader Vacuum Flask
Black 3D Darth Vader 16cm Star Wars Mood Light
Men's Grey Marl Stormtrooper Face Star Wars Sweater – Size L
R2-D2 Star Wars PU Messenger Bag


.
How our lucky winner is chosen…

.
Our competition was run through RaffleCopter who have collected all the various entries and added them into a big competition hat of sorts. The winners are then picked completely at random by their clever system to ensure everything is completely fair. Easy as that!


.
The WINNER

.
Huuuuge congratulations TO….

Karolyn Holden!!
We're currently contacting you via email or the other entry method you used to arrange the prize delivery so pretty please get back to us ASAP and we'll get everything packed up and sent to you right away. 🙂


.
Stay tuned for lot's more competitions folks! We'll always try to make them bigger and better than ever. Thanks everyone!

xoxo