That time again already?!  Wow this day has come around faster than a Wookie down a water slide on Park Street!

Yep, today the world goes Star Wars fanatic once again as it's May 4th which can only mean one thing…..National Star Wars Day! – 'May the 4th'… 'May the force'… get it?! Cool huh.
With so much hype surrounding the new films and particularity the release of the cast line up (which we covered on our blog HERE…..go see who they are!), it seems this movie icon is one again rearing it's helmet wearing head and will be back in action bringing us all new action and adventure and no doubt plenty more future classics in our movie collections!

Now traditionally, Star Wars day is celebrated by fans and fellow eccentrics everywhere by wearing Star Wars T-Shirts, amazing costumes and generally as much gear as possible while making force-related puns and of course a lightsaber noise or ten…our idea of heaven right!?
Well to help you guys show your love all year round, we've been super busy compiling some of our favourite and the most-loved tshirts in the galaxy! Take a look at some of our very latest designs below…
But that's not all folks! As you might have spotted on here is on our various pages and profiles spread across the net, we're running a simply huuuuge Star Wars Competition giving just one lucky Star Wars fan the chance to win all of this!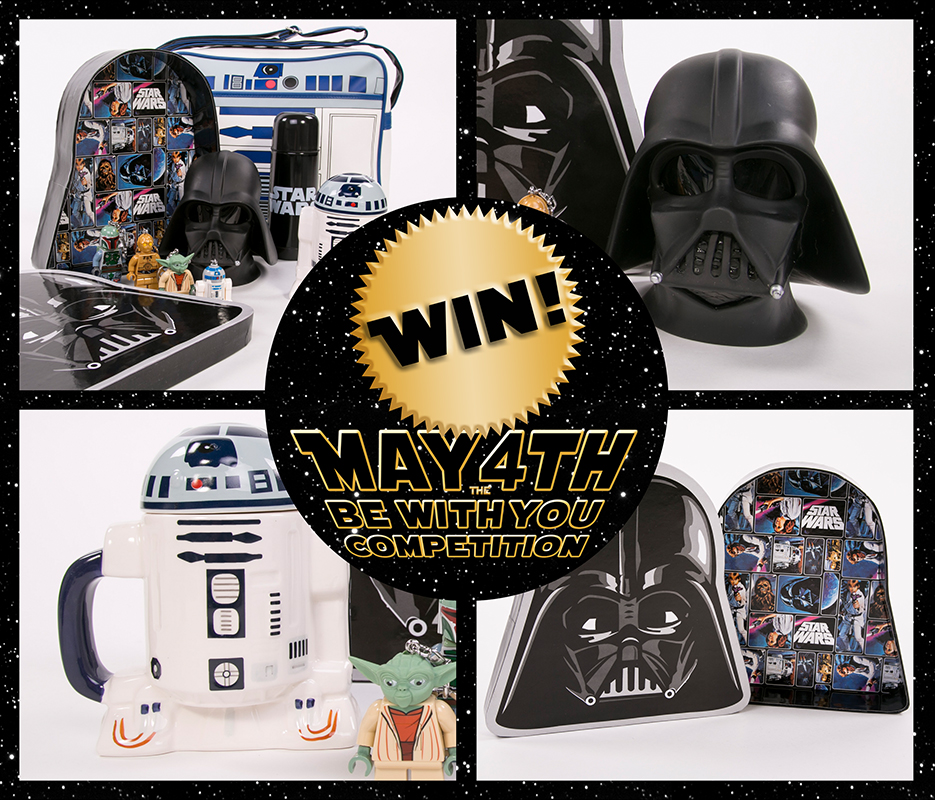 For you chance to enter and for full details on what's up for grabs, head on over to our competition blog post and follow the instructions. Be quick though! This will all come to an end at midnight tonight and we will be picking our winner at random tomorrow (5th May).

Good luck everyone!

So what are you doing to celebrate May The 4th? Let us know by leaving a comment below…
xoxo