Is it a bird? Is it a plane? (no idea how you could confuse the two but…) NO! It's our latest collection of Superhero T-Shirts!

Yes, we've been whizzing our way around all our little tshirt sources like a hyper little bat that's flapping its way around the dark depths of the Batcave, on the hunt once again for some of the coolest and most fan-tastic Superhero gear for you to snap up.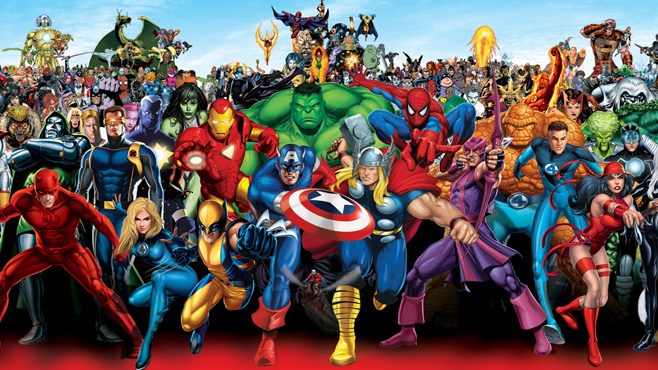 With so many heroes out there who all deserve their own time in the spotlight, we've managed to get our hands on even more amazing designs that each offer something a little different and of course, a great way to show some appreciation for these iconic characters.

So here they are for all to see! Why not pick up one of our latest designs while the Sun has got its hat on and start spreading the love for some of your favourte heroes while the gettings good…
Men's Black Marvel Iron Man Art Deco T-Shirt
We love something a little different and this amazing Iron Man meets Art Deco design is just that! Bringing its own retro style to the mix, we love this simple design with its bold colours and statement lettering.  A great find for any fan we thinks.
Men's Black Marvel Avengers T-Shirt
Can't decide which Avenger is your favourite? Why not rock them all with this amazing group shot design?! We love this simple but amazing style…maybe it's because it reminds us of a rap album cover 🙂 ahhh yeeeeah!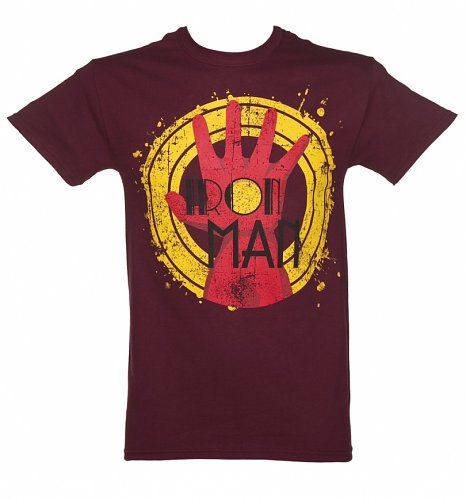 Men's Burgundy Marvel Iron Man Hand Shield T-Shirt
Another real treat for all you Iron Man fans! Billionaire, playboy, industrialist, and ingenious engineer – what more do you want right? This unique design strays from the classic super hero t-shirt, an awesome addition to any fans wardrobe with some cool Art Deco style in there!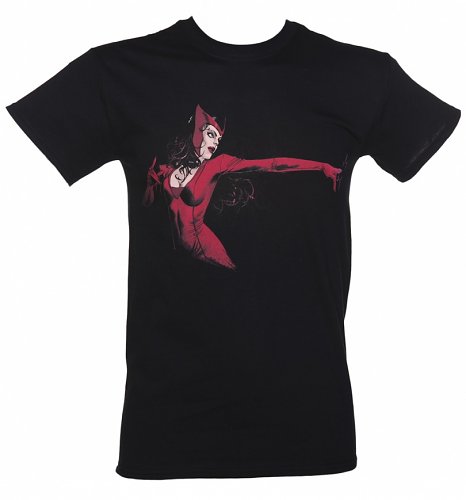 Men's Black Marvel Scarlet Witch T-Shirt
You guys asked for more kick ass females of the marvel world – so, boy did we deliver! The Scarlet Witch has been featured in five decades of Marvel continuity, starring in two self-titled limited series with husband the Vision and as a regular team member in superhero title the Avengers. Pretty darn cool if you ask us.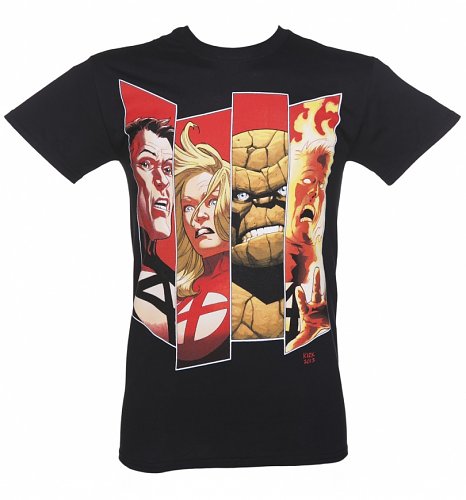 Men's Black Marvel Fantastic Four T-Shirt
Transformed forever by a space expedition that subjected them to cosmic rays, Mr Fantastic, The Invisible Girl, The Human Torch and The Thing became Marvel Comics' original super-team: The Fantastic Four! Pay homage to this amazing team with this cool new panel style tee.


.
Looking for more? But how? 🙂 Don't worry we have plenty more where these came from with our huge collection of Superhero TShirts, Accessories, Gifts and more just waiting to be yours! Take a peep today and find the perfect design featuring your favourite hero.

Are we missing something? If there are any designs or heroes you'd love to see on the site, let us know! Leave a comment below and we'll be sure to take a peep and see if we can get our hands on some.

Thanks gang!

xoxo