We're so excited to present these brand new and exclusive Guess Who T-Shirts based on the classic game which first came out in 1979 and was a big hit in the 80s.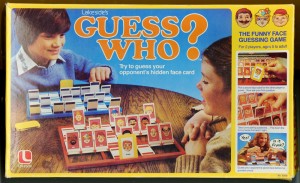 Memories will instantly come flooding back when you gaze at the line-up featuring old favourites such as Anita, Carol, Mike and Dick.  It'll get you asking all the tried and tested questions such as "Are you a man?", "Do you have a bald head?", "Do you have a beard?", which of course would mean you'd ended up with Dick.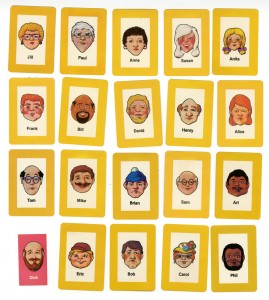 Currently available on Ladies Light Pink and Mens Khaki we think these tees are the perfect retro treat and sure to get your friends or family trying to Guess Who their favourite character used to be!