Big news peeps! We've got word that one of the most iconic retro TV shows….well…EVER, The Fresh Prince Of Bel-Air was first aired a whopping (Gulp!) 24 years ago today!

Yep the show that gave us the legend that is Will Smith, Uncle Phil, Carlton, Jazz, Geoffrey and of course Hilary hit the scene nearly two and a half decades ago and has been well and truly in our hearts ever since.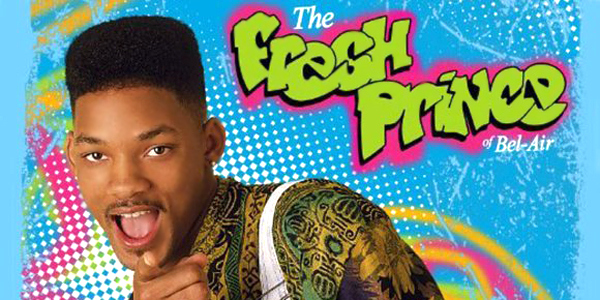 Now apart from now feeling far older than we thought we were, we decided to celebrate this momentous day by looking back and seeing just what this amazing show meant to us and how it helped make us who we are today. Take a peep at some of the top things Fresh PRince taught us and perhaps you too!


.
Sometimes if someone is rude, you can take the high ground….
A good handshake is always important amongst friends….
You should always try and eat healthy food….
Sometimes, just don't get involved….
It's good to have a signature dance move to bust out at just the right time….
Confidence is king….
The responsibilities of looking after pets….
Sometimes….it's business time…
Sometimes you just need to make a quick exit….
It's good to be passionate…..most of the time…
Sometimes you need to put your serious face on….
Well it might not be such a massive surprise to know that we've been spreading the Fresh Prince love for a very long time now and have also been working on collection some amazing Fresh Prince T-Shirts for you to get stuck into some action of your very own and keep the cheeky Will Smith spirit alive.

Take a peep at some of our favourite T-Shirts below…
So what did Fresh Prince teach you? Any top moments you'll always remember? Let us know by leaving a comment below.
xoxo