Red sky at night! The time has come to once again stick our hand into the tombola of film goodness and see what we can pick out. You just never know what random things you will end up which perfectly sums up this week's picks! Take a look and enjoy.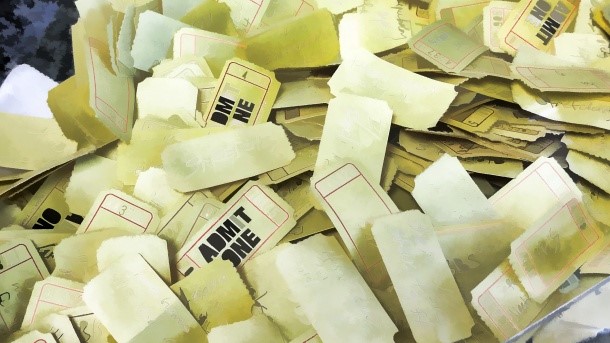 SATURDAY 1st February
Alice in Wonderland (2010) Channel 5 12:25pm-2:35pm
A 19-year-old Alice returns to the magical land, having forgotten her previous adventures. She finds the tyrannical Red Queen has begun a reign of terror that can only be ended by slaying the monstrous Jabberwocky – a task she is seemingly destined to attempt. Tim Burton's fantasy adventure based on Lewis Carroll's novels, starring Mia Wasikowska, Johnny Depp, Helena Bonham Carter and Anne Hathaway.
Alice In Wonderland Merchandise
.
Shrek (2001) ITV2 4:30pm-6:20pm
Anti-social ogre Shrek resolves to stop an evil ruler from banishing fairy-tale characters to his swampland home. However, the reluctant hero ends up forced to rescue the beautiful Princess Fiona from a castle guarded by a dragon, aided only by a wisecracking donkey. Animated comedy, with the voices of Mike Myers, John Lithgow, Cameron Diaz, Eddie Murphy and Vincent Cassel.
Continue reading "The Weekly Retro Movie Rundown – 364"