It's official folks! TruffleShuffle is now a whopping ten years old!! We can hardly believe it and it's all gone way too fast!
We'd just like to say a massive THANK YOU to each and every one out there who has picked up something from our store, told your friends about us or even just got in touch on our social media. Without all of you being totally amazing we simply wouldn't be where we are today.
So what would any self-respecting bunch of people do to celebrate this big event? Throw a huuuuge retro themed party of course which is just what we did back on Saturday the 8th. Taking place at Bristol's creative hub The Paintworks, we couldn't resist sharing a few choice snaps of our celebrations from our uber talented photographer, Jamie Corbin.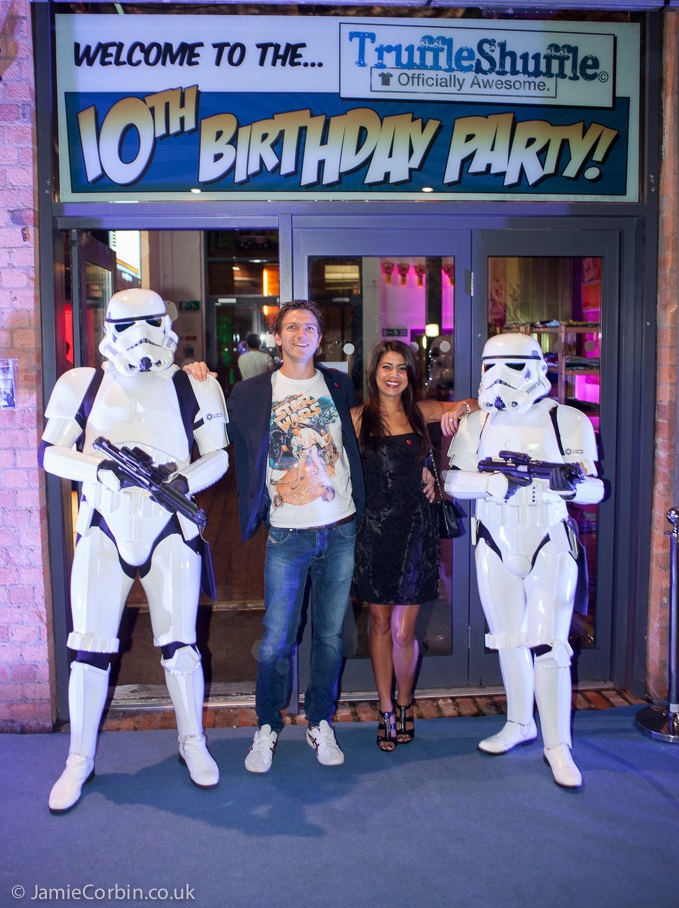 Of course any party needs some decent security on the door. Thankfully we had some Stormtroopers on our side for the night keeping everything under control…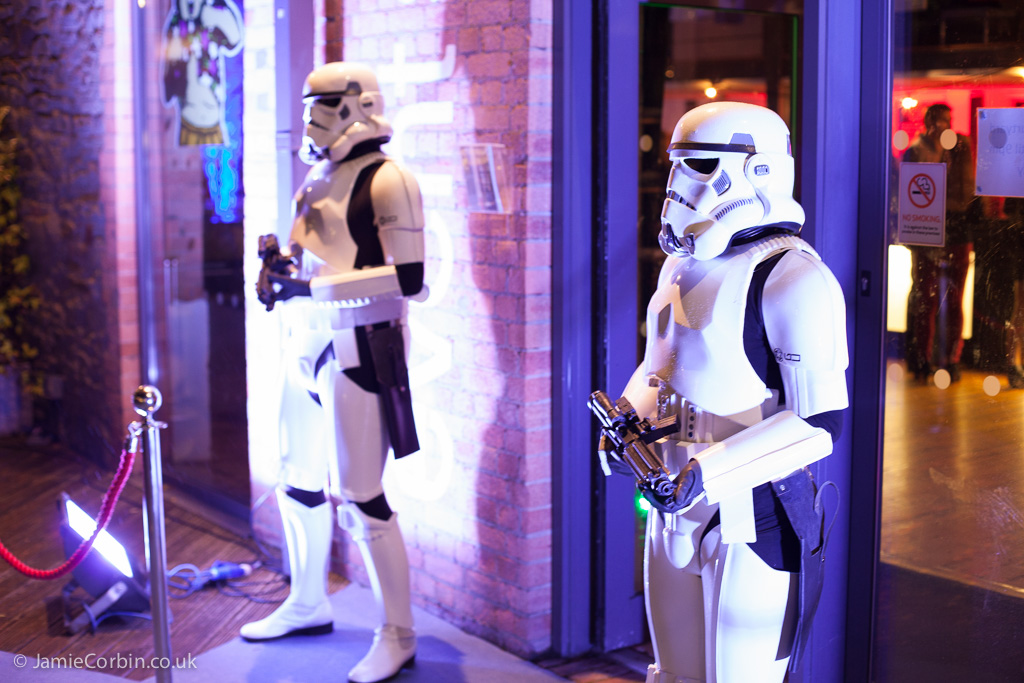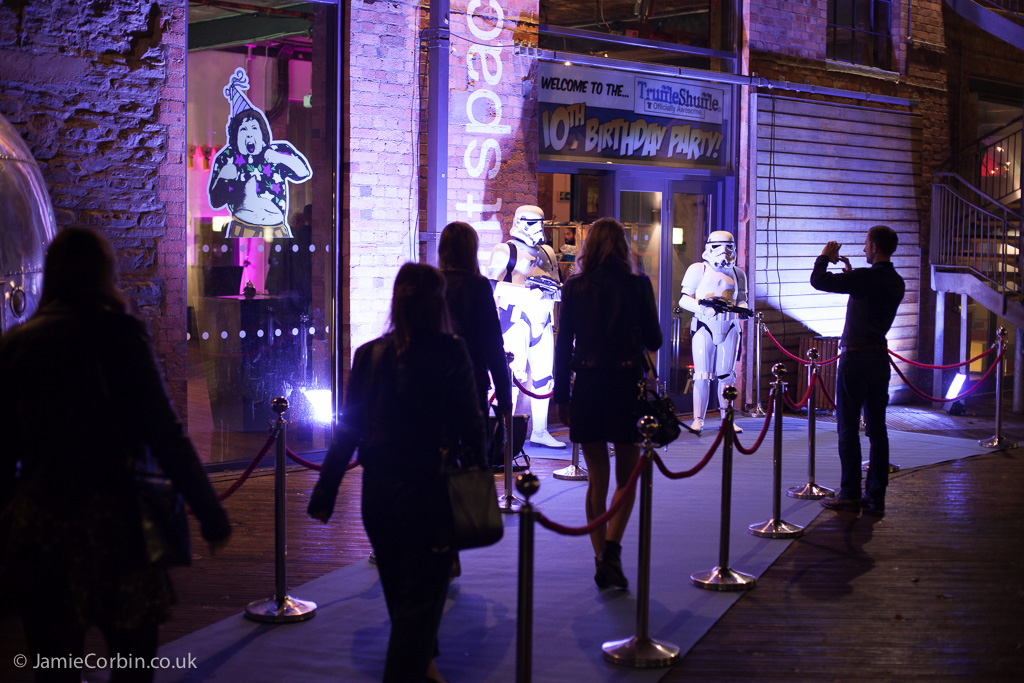 Dealing with some questionable guests came naturally to these guys. A huge TruffleShuffle thank to you to the amazing team at The UK Garrison for making our party a force to be reckoned with!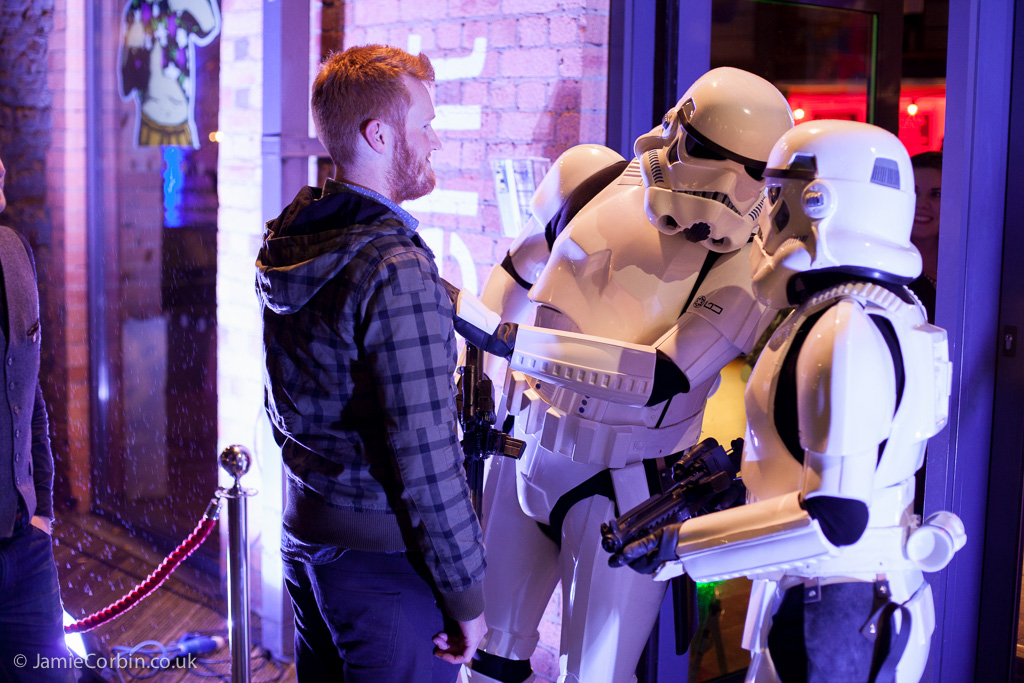 Once guests had started to arrive, the fun could really start and people quickly started to work their way through our huge list of retro (naturally) themed cocktails from the expert bartenders at Origami Events!
As well as a whole host of 80's themed cocktails, we also had an amazing Hot Dog stand from the lovely folk at Relish! Nom nom nom…..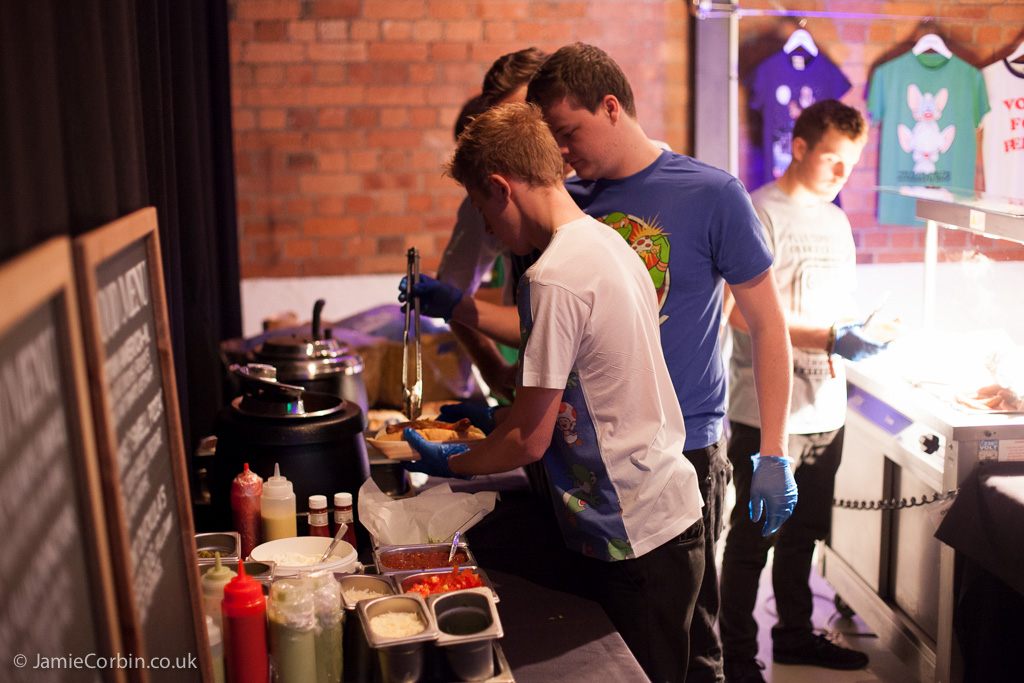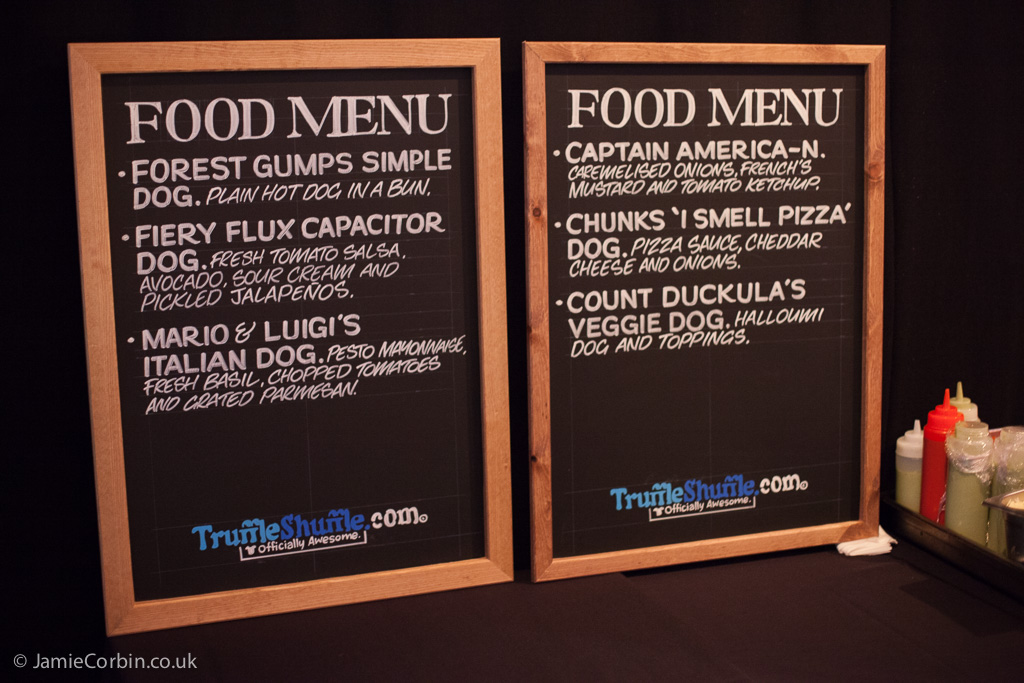 So with everyone fed and watered, the party could really start and who better to kick things off than our hero, the one, the only Timmy Mallett! Blaaaaaah!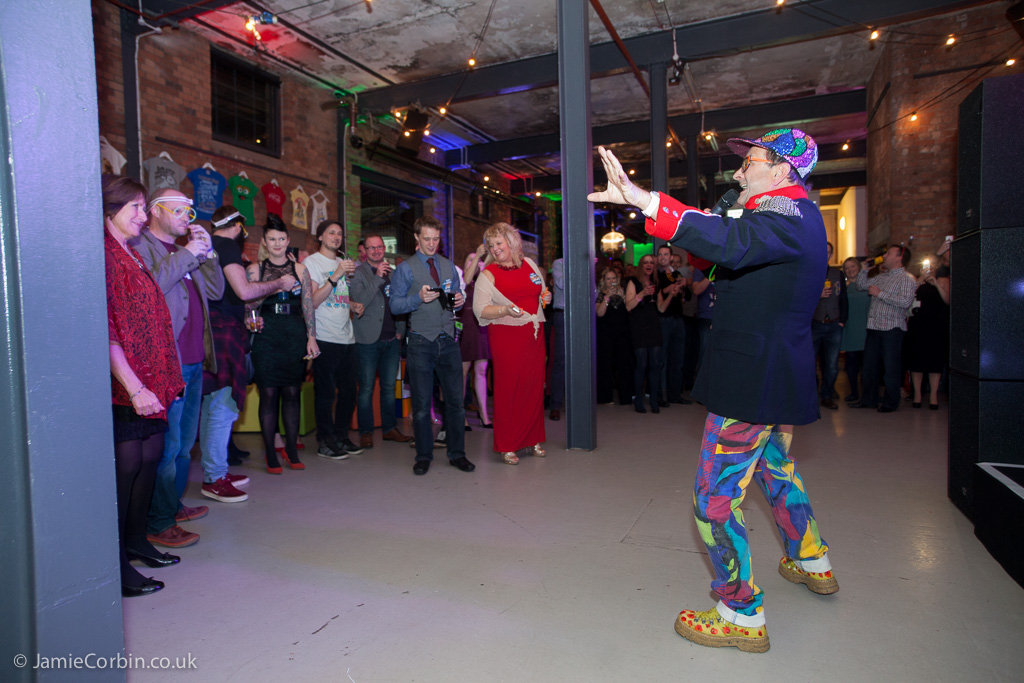 Timmy even hosted an "Itsy Bitsy Teenie Weenie Yellow Polka Dot Bikini' contest which went down a storm with all us 80s kids!
We then took a short break to hear from the guys who made it all possible, Pat and Claire, who had put together a short video with a little look back at TruffleShuffle's humble beginnings and lots of thank you's to everyone who helped us along the way – we're hoping to get the vid on our About Us page soon so keep your eyes peeled for that!
Once all the thank you's and teary stuff was covered, it didn't take long for Timmy to bust out his legendary Pinky Punky and start bashing all of us on the head during our very own special edition of Mallets Mallet…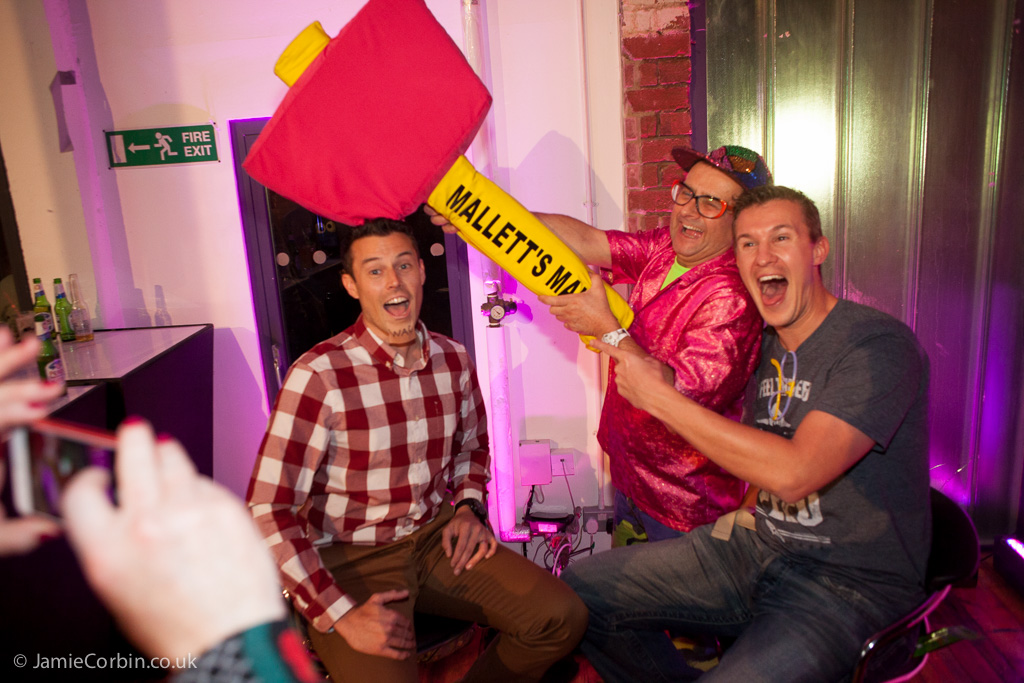 Even the Stormtroopers couldn't resist some classic Timmy action!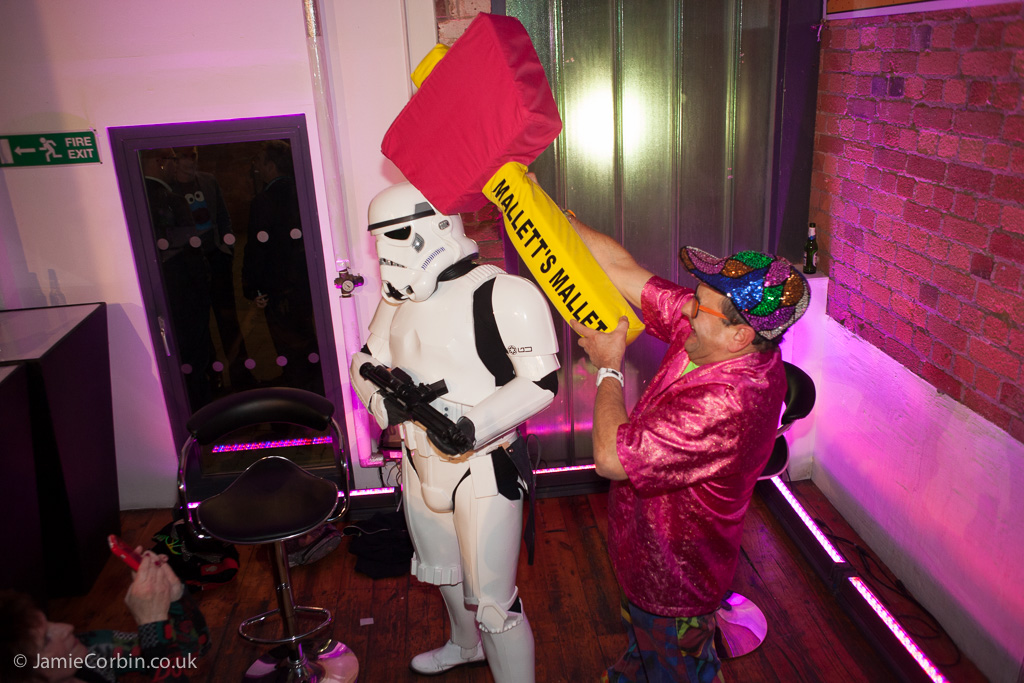 The retro treats weren't over there though! Our resident DJ for the night was the one and only Pat Sharp who took to the decks and blasted out a whole of of classic 80's choons so we could put those dancing shoes to good use!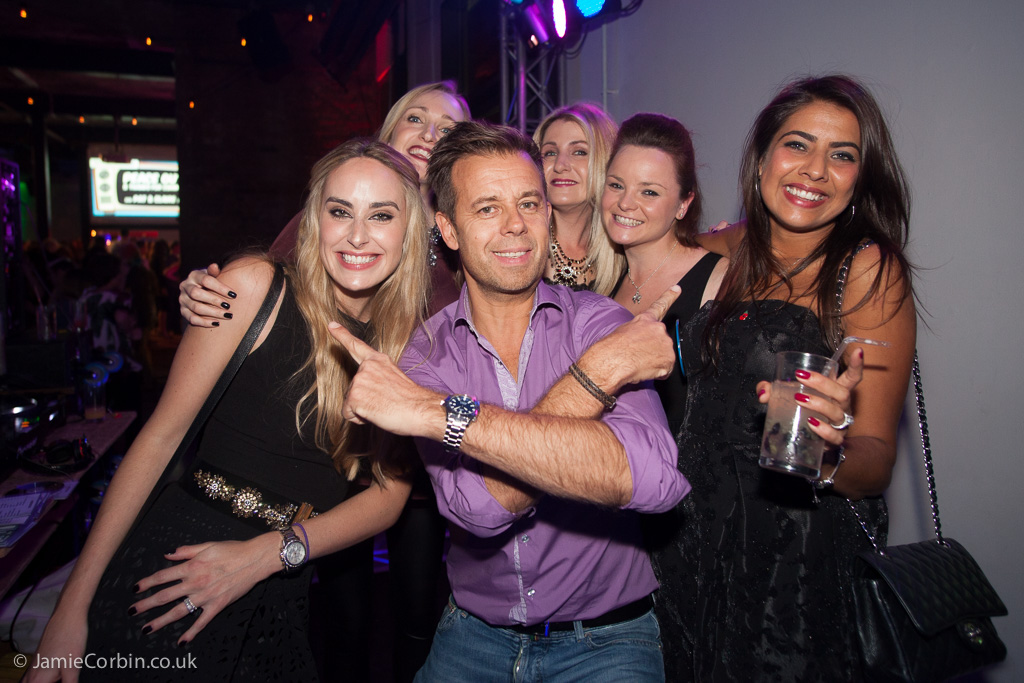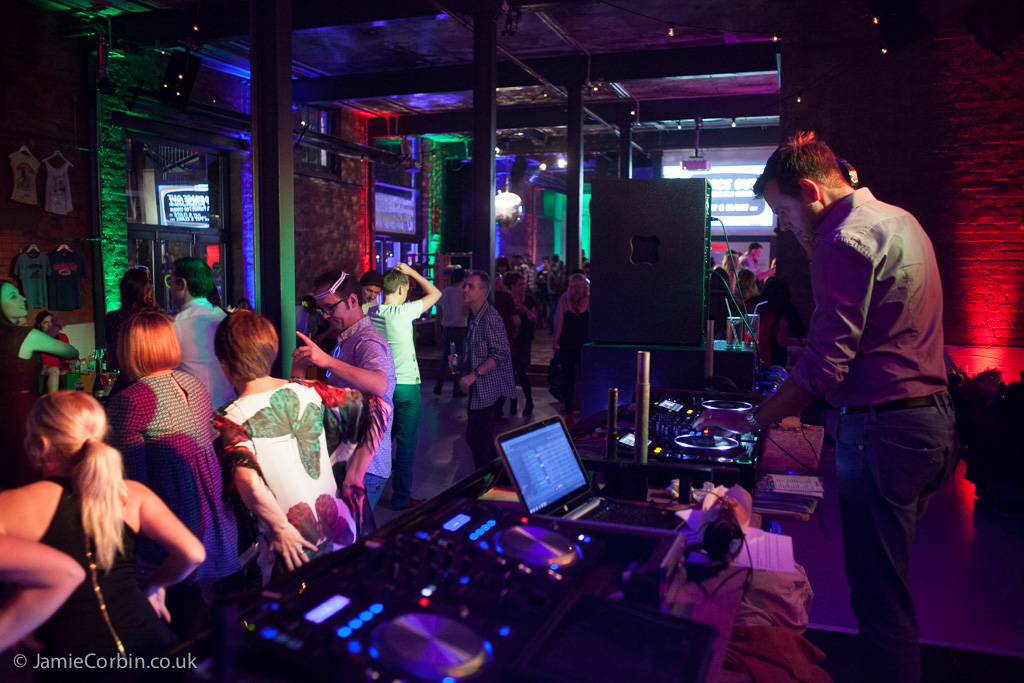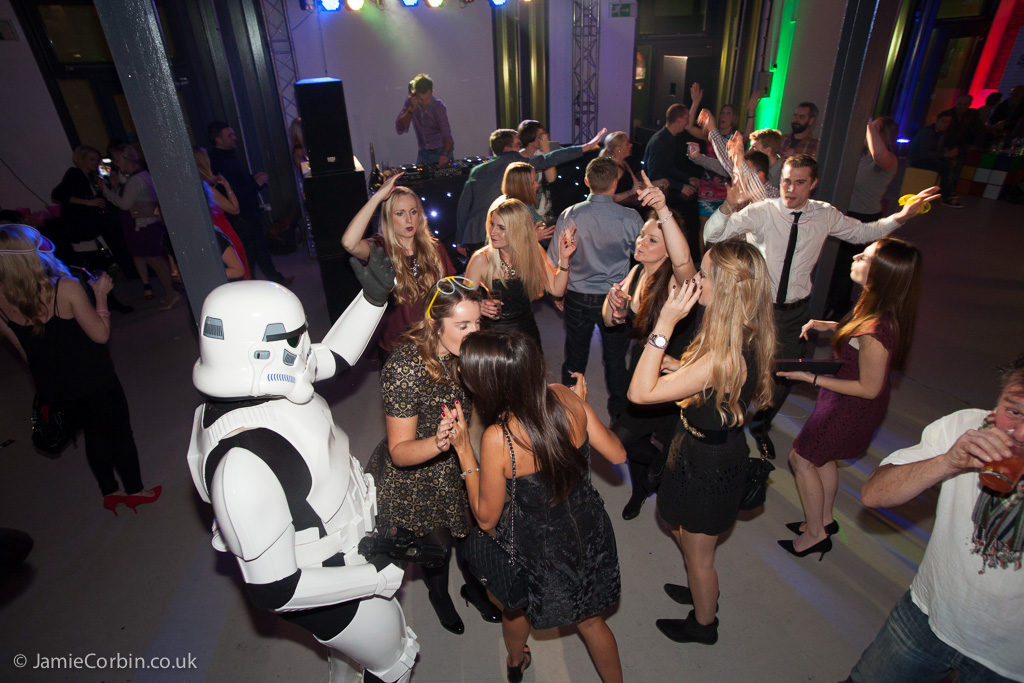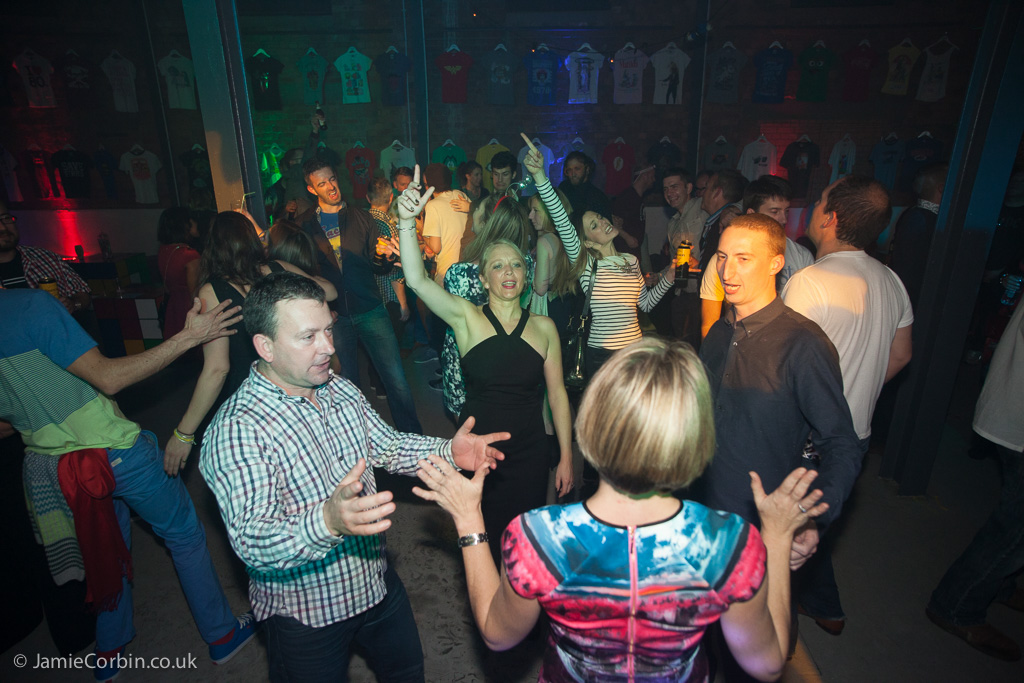 Couldn't resist sneaking this shot in of our founder Pat with his hero Timmy….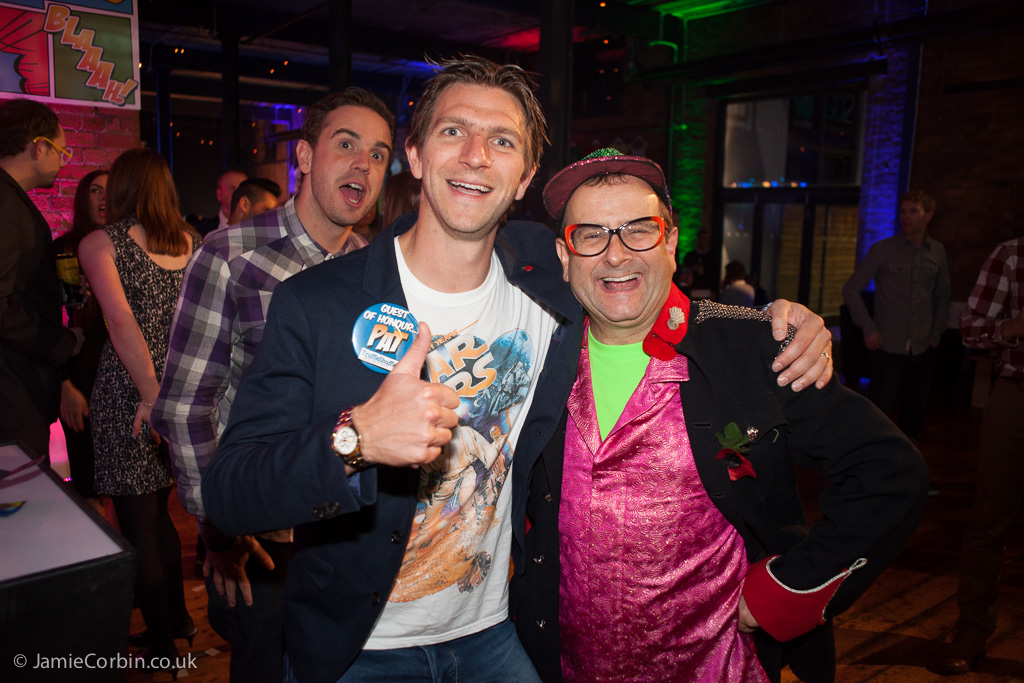 We has such a blast and would also like to thank everyone who came along to celebrate with us, especially our legendary developer Jon who came all the way from New Zealand! A massive thank you also goes to the fabulous Olly from Enhanced Entertainment who took over on the decks when Pat had finished his set! Oh and last but not least – the totally awesome Marcus Rendle – our awesome event organiser! Check out his website for all your party planning needs!!
Here's to another 10 years and an even bigger party !! 🙂
xoxo