What is 72 hours long, contains a lot of movies and is about to get wild? A bank holiday weekend of course! We're starting strong this long weekend with a whole heap of awesome movies hitting the small screen. Are you ready to take them on?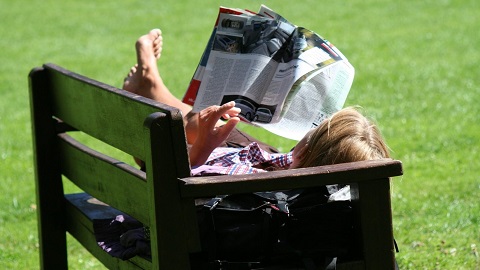 SATURDAY 1st May
Addams Family Values (1993) 5STAR 1:55pm-3:50pm
Spooky couple Gomez and Morticia hire a nanny to look after their new baby son – and stop him from suffering an early death at the hands of his jealous elder siblings. Romance soon blossoms between the new childminder and Uncle Fester, but he does not realise she is planning to kill him once she has got hold of the family fortune. Comedy sequel, starring Anjelica Huston, Raul Julia, Christopher Lloyd, Christina Ricci and Joan Cusack.
Citizen Kane (1941) BBC Two 2:30pm-4:30pm
After the death of an influential newspaper magnate, an inquisitive reporter begins piecing together the details of his life, discovering an epic tale of ambition and conflict – all the while trying to discover the meaning behind the millionaire's enigmatic last word. Oscar-winning drama, written, directed by and starring Orson Welles. With Joseph Cotten, Dorothy Comingore and William Alland.
Uncle Buck (1989) ITV2 3:05pm-5:00pm
An unreliable but good-natured slob is called upon to look after his trouble-making nephew and nieces while their parents are away – and what starts as a disaster soon changes for the better as the unlikely babysitter gets to grips with the finer points of being a responsible adult. Family comedy, starring John Candy, Macaulay Culkin, Jean Kelly, Gaby Hoffman, Amy Madigan and Laurie Metcalf.