If you're anything like us, it's hard to beat the feeling of settling in for the night in your latest pyjamas because not only are they a comfy as ever, but you know they're looking so damn cool too!
It's time to take your downtime style to the next level with an amazing 25% off all full-price pyjamas for adults over on the site!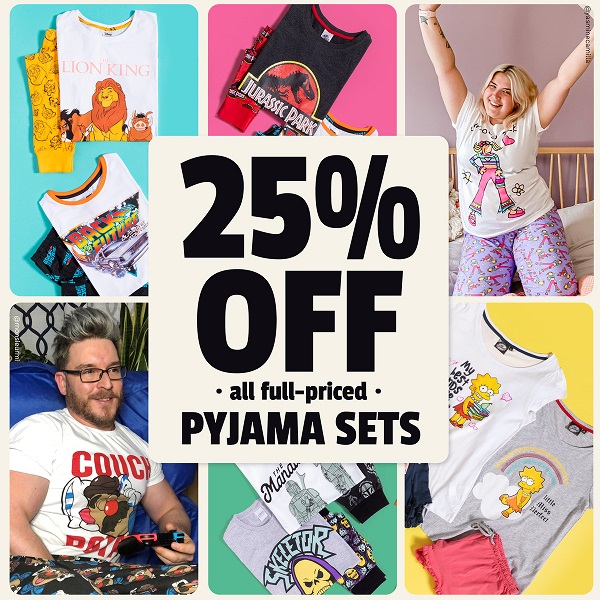 Oh yes! Simply use discount code PEEJAY at the checkout to get a total bargain on heaps of amazing designs including iconic Disney pyjamas, Star Wars Pyjamas and even retro classics such as Jurassic Park, My Little Pony and He-Man!
Take a look at some of our top picks that are ready to be snapped up for a whole lot let. Be quick though, offer ends on the 13th July!