Have you got fond memories of rushing home from school and slumping in front of the amazing kids channel Nickelodeon for hours on end?  Or maybe you even appreciated the finer points of it's cartoons as an adult, like I do now!  Either way, we've got a treat for you to help remember those halcyon days!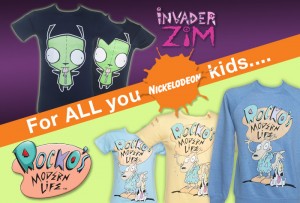 First up we have the deliciously dark Invader Zim!  This series was about an extraterrestrial named Zim from the Planet Irk, and his ongoing mission to destroy the planet Earth, which (luckily for us) never seemed to go to plan!  Our tee features his quirky and loveable robot servant GIR, who was the ultimate fan favourite from the show.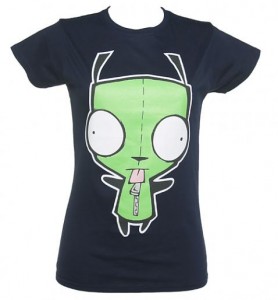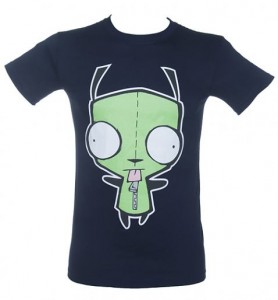 Next up we have the awesomely bright and colourful show Rocko's Modern Life which aired between 1993 and 1996.  This show was based around the surreal adventures of a wallaby named Rocko, and his life in the city of O-Town.  Originally from Australia, it showed the hardships of Rocko adjusting to the American way of life!  Our brand new T-Shirt focuses on Rocko and his faithful dingodog Spunky.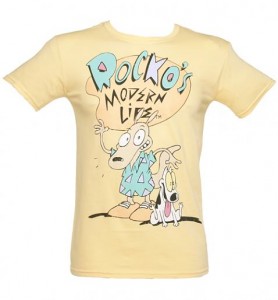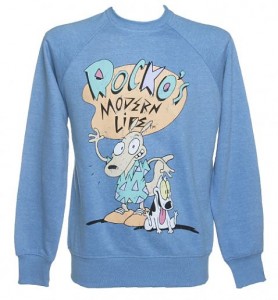 Hope these fab new designs have bought back some great memories for you all, which tees are your favourites and is there any other Nickelodeon T-Shirts you would like to see in the future?