Every month we have the joy-filled task of choosing our favourite TruffleShuffle review.
This is a chance for our customers to win £50 to spend on the website, sounds good huh? Allowing customers to share their experiences with one another – the TruffleShuffle reviews page is a great way to let us know how long delivery took, why you chose your new TruffleShuffle purchase, what you love about it – and even the comments you get while wearing it! Naturally – we then reward our favourite with some TruffleShuffle money to spend on more goodies!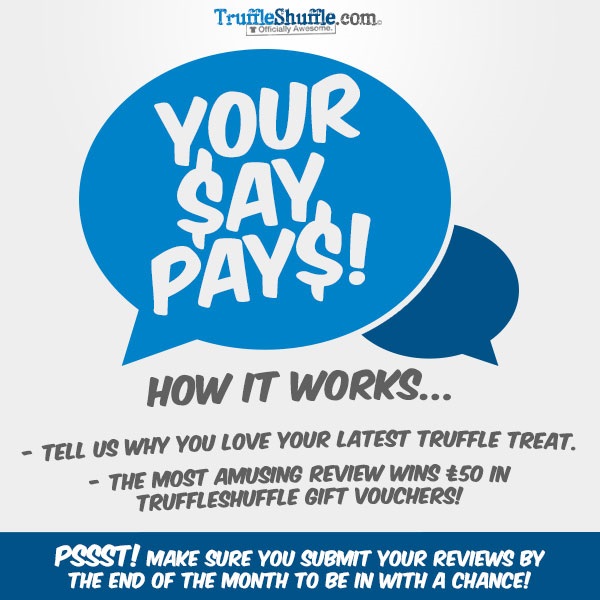 This month, the winner is…..drum roll please…Julie McVeigh!
She reviews our Grey Marl Star Wars Wookie Photo Bomb T-Shirt and had this to say….
"Love the t shirt bought for my sons 21st along with numerous other gifts. Can't quite believe he's made it to 21 he's been a proper pain for the last 20! He is a huge Star Wars fan and to be honest I was spoilt for choice when it came to deciding what to get him but the chewy thru it for me – so funny! Great quality and value for money and take it from me I'm 50 and I have tattoos so I have worn some sick t shirts in my time. I know he will love it and beg me for more when he discovers where I bought it. Quick delivery, great packaging excellent website clear instructions, sizing and presentation of T s are really top notch .. Great service guys keep em coming!!"
We can't exactly blame her for loving our selection of Star Wars t-shirts – we do have some amazing designs! This awesome Star Wars t-shirt is for serious fans with a less than serious sense of humour!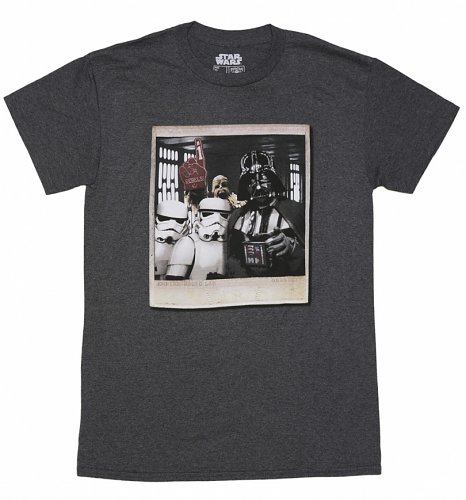 If you're happy with your recent order with us – we would love to hear about it. Head over to the reviews page, follow the instructions – and you could be next month's winner! Other review sites include Trust Pilot and Review centre, another great way for customers to see just how passionate we are about delivering awesome products, quickly and efficiently!
We look forward to seeing your review! xoxo