It's back! Yep we took a short break from all our fact finding over the holiday season, but our much-loved 10 Things You [Probably] Didn't Know About… series is back with a bang as we take a trip back to an old classic Saved By The Bell!
Those of you who know our range, you'll have spotted we're always creating some exciting new ways to show off your love for this true retro icon with our Saved by the Bell clothing range including everything from swing vests, off the shoulder jumpers, t-shirts and varsity jackets to boot.
With so much to love about this show, we've been hunting high and low for some (hopefully) fun and interesting facts that you can take away with you and show off to all your friends next time this show pops up in conversation. They might either be amazed or give you weird looks, it's always worth a shot.
So here you have them folks! Enjoy….
1. "Saved By The Bell" was originally a spin-off of the show "Good Morning, Miss Bliss."
2. Zack and Screech are the only two characters to appear in every single episode of the original show.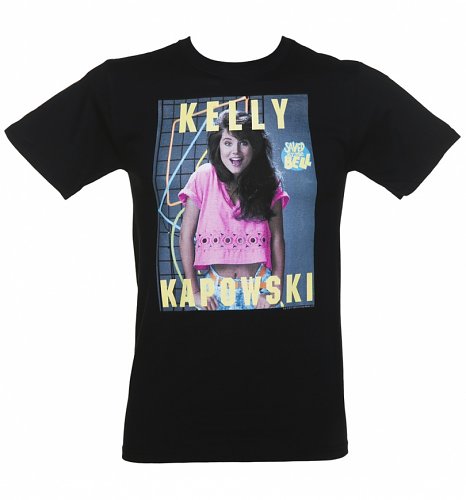 3. When the characters graduated from high school, their real-life ages were: Mark-Paul Gosselaar (19); Mario Lopez (20); Elizabeth Berkley (21); Tiffani Thiessen (19); Lark Voorhies (19); and Dustin Diamond (16).
4. Elizabeth Berkley originally auditioned for the role of Kelly Kapowski and was turned down in favor of Tiffani Thiessen, but the producers liked Elizabeth so much that they created the Jessie Spano character especially for her to play.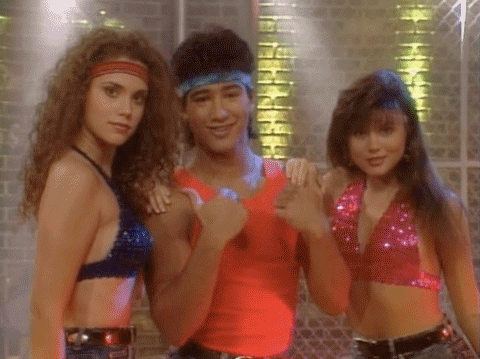 5. "The final "Graduation" episode had already been shot when the network ordered additional episodes. Tiffani Thiessen and Elizabeth Berkley were attached to other projects by that time, necessitating the creation of a replacement character Tori, played by Leanna Creel. The Tori episodes aired in the middle of the other final season episodes to sidestep continuity problems; the "Tori Paradox" was based on the idea that Tori, Kelly and Jessie were all at Bayside at the same time, and simply had different classes and different social interactions with Zach, Slater, Screech and Lisa that never overlapped.
6. Supermodel Kathy Ireland was supposed to appear in an episode as a nurse who seduces Zack, but she was fired during the rehearsals. "She must have dazzled us in the office, because I hired her on the spot," recalled co-creator Peter Engel. But later, after a disappointing table read and a similarly disappointing dress rehearsal, Engel called Ireland's manager to inform him that she couldn't do the part. OUCH!
7. The Saved by the Bell set wasn't torn down after the series wrapped. Instead it has been used in other shows such as That's So Raven and iCarly.
8. Originally, Zack and AC were written to be bitter rivals for Kelly's romantic affections. Off screen, however, Mario Lopez and Mark-Paul Gosselaar were (and continue to be) very close friends. The writers, sensing the obvious chemistry between the two actors, had the characters re-written as best friends, and they remained that way for the rest of the show.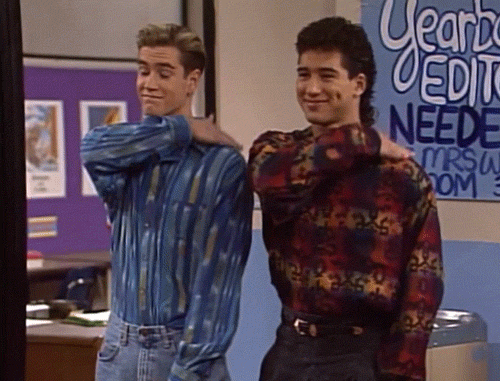 9. After Saved by the Bell (1989) had been on television for around four weeks, research conducted by NBC showed that fifty percent of teenage girls in the United States were watching the show.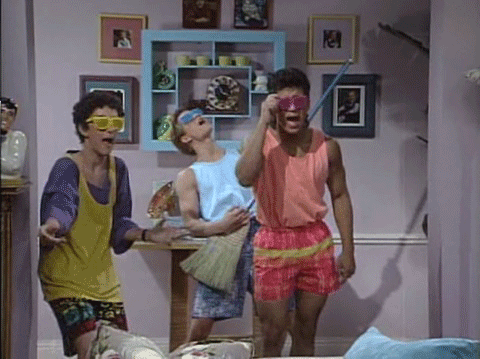 10. Dustin Diamond's father played a science teacher in two episodes, Mr. Bennett.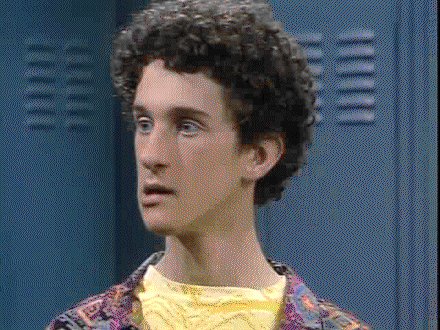 So there you have them folks! Know any other cool Saved by the Bell trivia? Let us know blow in the comments…