Dasher, Dancer, Cupid, Prancer, Comet, Vixen, Donner and Blitzen it must be the Weekend!

So in a snowy field dressed up snug and warm in woolly hats, gloves and scarves let us be your gang of friends as we gather and roll as much snow as we can to build an epic mountain of frosty retro greatness, prepare to stand back in cinematic snowy awe for a full on filmy snowball fight.
Have a happy retro weekend 🙂
SATURDAY 8th DECEMBER
Back to the Future (1985) ITV1 London 3:55pm-6:00pm (2 hours 5 minutes)
Teenager Marty McFly travels back to the 1950s in a time machine built by his eccentric inventor friend. The return journey proves tricky enough, but he also accidentally alters the sequence of events that led to his parents falling in love – and has to persuade his future dad to win his mother's heart, or he will never be born. Sci-fi comedy adventure, starring Michael J Fox, Christopher Lloyd, Lea Thompson and Crispin Glover.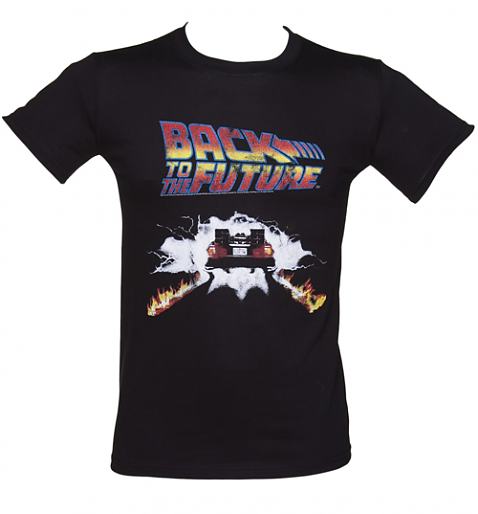 Forrest Gump (1994) Sky1 9:00pm-11:45pm (2 hours 45 minutes)
A simple soul bumbles his way through a series of bizarre adventures, becoming an American football star, Vietnam veteran, table tennis champion and millionaire businessman – but the love of his life continues to elude him. Robert Zemeckis's Oscar-winning comedy drama, starring Tom Hanks, Sally Field, Robin Wright and Gary Sinise.
Dumb and Dumber (1994) 5* 9:00pm-11:20pm (2 hours 20 minutes)
Dimwitted Rhode Island limousine driver Lloyd Christmas and his equally vacuous friend Harry Dunne embark on a disaster-fraught cross-country trip to Aspen, where they hope to reunite a briefcase with its lady owner. However, the pair are unaware the case contains a $1million ransom they would have been better leaving well alone. Farrelly brothers comedy, starring Jim Carrey, Jeff Daniels, Lauren Holly, Teri Garr and Mike Starr.
Die Hard with a Vengeance (1995) BBC3 10:00pm-12:05am (2 hours 5 minutes)
New York cop John McClane returns to duty following an explosion at a department store in the city. The perpetrator contacts the police and tells them that unless McClane and an unfortunate bystander who was in the wrong place at the wrong time carry out a series of instructions to the letter, more bombs will be detonated. Action thriller sequel, starring Bruce Willis, Samuel L Jackson and Jeremy Irons.
SUNDAY 9th DECEMBER
Batman Returns (1992) Sky Movies Action & Adventure 1:30pm-3:40pm (2 hours 10 minutes)
The masked hero returns to face the Penguin, a grotesque crime boss dwelling in the sewers who conspires with a corrupt businessman to make himself mayor. When the tycoon tries to kill his secretary, she returns as vengeful vigilante Catwoman, who soon forms an intense relationship with the dark knight in both their costumed and real identities. Tim Burton's comic-book adventure sequel, starring Michael Keaton, Danny DeVito and Michelle Pfeiffer.
Uncle Buck (1989) ITV2 4:55pm-6:55pm (2 hours)
An unreliable but good-natured slob is called upon to look after his trouble-making nephew and nieces while their parents are away – and what starts as a disaster soon changes for the better as the unlikely babysitter gets to grips with the finer points of the job. Family comedy, starring John Candy, Macaulay Culkin, Jean Kelly, Gaby Hoffman, Amy Madigan and Laurie Metcalf.
Elf (2003) Channel 4 5:20pm-7:20pm (2 hours)
A child is taken in by kind-hearted Santa and raised as an elf – so it comes as a shock when he discovers years later that he is in fact human. Deciding to get back to his roots, he heads off for New York in search of his long-lost family, but is ill-prepared for the hustle and bustle of the Big Apple. Fantasy comedy, starring Will Ferrell, James Caan, Zooey Deschanel and Edward Asner.
National Lampoon's Christmas Vacation (1989) Sky Movies Comedy 7:20pm-9:00pm (1 hour 40 minutes)
An American householder is dismayed when his plans for a traditional festive family holiday are thrown into complete disarray by a succession of annoying neighbours and long-lost relatives, who turn up on his doorstep offering their own brand of Christmas cheer. Comedy, starring Chevy Chase, Beverly D'Angelo, Randy Quaid, Diane Ladd, Juliette Lewis, Miriam Flynn, Johnny Galecki and William Hickey.
Wow! Another week closer to Christmas day and I thought I'd open up another window on the retro rundown advent calendar. This time guaranteed to make you fill all festive and fuzzy inside and put a big smile across your chops 😉
Whatever you get up to this weekend, enjoy yourselves and don't shop too hard.