TruffleShuffle's one stop guide to movies on the box this Valentine's day!
So if all's gone to plan Casanova has swept you off your feet or Prince Charming has melted your heart to a cheesy fondue like substance! You may have received acres of roses, masses of heart shaped chocolates or you were lucky your bloke remembered and made that last minute dash to the petrol station and got you something meaningful and romantic like a rose scented magic tree for your car (hey I try!)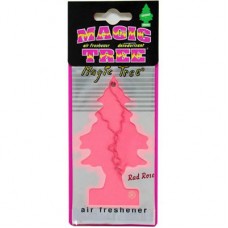 Or maybe you don't  believe in  Valentine's day at all and you'll ignore everything going on around you because it's a scam made up by  corporate fat cats and big wigs to get you to waste money on rubbish that's going to end up in the bin anyway. Whichever category you fall in to I'll do my best for you if you're spending Valentine's night in alone or with your partner.
I'll start with the two most romantic movies on tonight.
First up a film I've not seen (it sounds a bit slushy!) "You've got mail" ITV2 7.30pm – two rivals in a bookshop business fall in love over the internet, unaware they know and dislike each other in the real world. With Meg Ryan and Tom Hanks. It's most likely to be like "Sleepless in Seattle" but then I've never seen that either (most definitely slushy!) I can however quote Joey from Friends and say "Meg Ryan get's mail and stuff".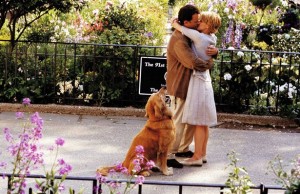 On the same channel "The Bodyguard" ITV2 11.00pm – A famous singer subjected to death threats by an obsessive fan is persuaded to hire a former secret service agent as her bodyguard, but neither of them realise the effect they are about to have on each other. Starring Kevin Costner and Whitney Houston. I believe I still own this on VHS somewhere, we'd religiously watch it when we got surround sound for the telly. I also believe this to be the prime choice if you're having a couple's night in or just a single lass crying into a bucket of ice cream 🙂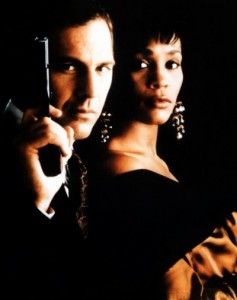 So, if you're spending Valentine's Solo, male or female I've a got a few film choices for you.
First off is "Hard Target" ITV4 9.00pm – A woman searching for her missing father hires an out of work merchant sailor to guide her through the streets of new Orleans where his martial arts skills are greatly tested in a series of encounters with sadistic hunters of human prey. Starring Jean Claude Van Damme. For one, the ladies get to watch Van Damme and two, Van Damme bites the tail off a rattlesnake – what's not to love about that?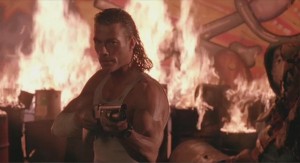 Choice two "Heartbreak ridge" 5USA also 9.00pm – A hell raising US marine sergeant is assigned to whip a squad of recruits into shape for the invasion of Grenada 1983 but his old fashioned hard as nails methods meet with disapproval from superior officers. Starring Clint Eastwood. Probably one my favourite Eastwood movies and my pick if your boycotting Valentine's day altogether, after all its called Heartbreak Ridge and it has one the best quotes of any movie ever – "my name's Gunnery Sergeant Highway and I've drunk more beer and banged more quiff and pissed more blood and stomped more ass than all you numb nuts put together" – What a classy guy!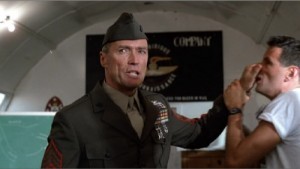 If you're spending Valentine's with mates and "bro'in it up" then I have a choice for you after all a bromance is a romance between two bros and should be respected.
Lethal weapon 2 TCM 11.25pm – Headstrong cop Martin Riggs and his partner Roger Murtaugh stumble across a plot by South African diplomat to launder drugs money by shipping gold coins into the us. Starring Danny Glover and Mel Gibson. Riggs and Murtaugh share a deep bromance, in my opinion this is the best lethal weapon ever by the shear genius of the exploding toilet scene if your "bro in out" watch this.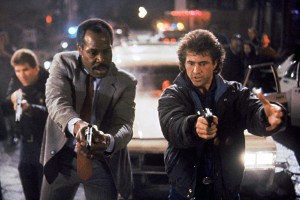 There is however one film that should be on tonight but is not, one film that expands the romance to bromance genre I've foolishly tried to lay out before you. Perhaps you have it on DVD, VHSor even Betamax if you're that old! Maybe you could stream it off Netflix or Love film?
My ultimate romantic bromantic pick is Top Gun! Brash young pilot Lt. Pete Mitchell, nicknamed "Maverick" for his individualistic flying style, is sent to Miramar Naval Air Station, where he trains with the country's best fighter pilots. The best student from each class wins the prized "Top Gun" award, and the privilege of remaining at Miramar as an instructor. Maverick's chief competition is Tom Kasanzky, nicknamed "Iceman," and eventually an international incident arises that allows the pilots to prove themselves. This is the ultimate choice for this day so rent, borrow, buy or thief it (well don't do that, it's wrong!)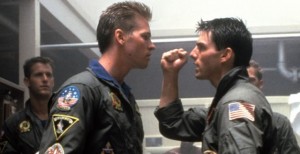 However you decide to celebrate (or not!) have a LOVEly day!
xoxo