Christmas is fast approaching and if you're struggling for ideas for last minute Xmas gifts have I got the perfect blog for you!  We've got a particularly wonderful collection of retro gifts this year that is sure to cater to any taste and add a touch of fun and laughter to your big festive day. Without any further delay, I am very proud to present our best selling Christmas gifts of 2012!
Airplane Don't Call Me Shirley Mug
Voted the 2nd funniest film of all time by a Channel 4 survey in 2007, Airplane! rightly deserves it's cult status and we are super proud to offer this very cool mug with the slogan 'I am serious… and don't call me Shirley', a classic line from the film. Released in 1980 and starring the funny yet strangley swarve old-timer Leslie Nielsen.
Mr Tea Sovereign Mug
This clever A-Team inspired mug features Mr Tea text alongside some bullet holes and a rather blinging handle which looks like chunky soveriegn rings. So if you 'ain't getting on no plane' and would rather sit back and have a nice brew, this one's for you!
Mr Cool Ice Scraper
Keep frost and ice on your car windscreen at bay with this wicked Mr Cool Ice Scraper! He is a fun, innovative product all the family will love and most importantly, the Mr Cool Ice Scraper makes driving safer, oh yeah!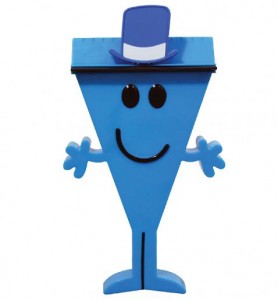 Henry The Hoover Desk Vacuum
Lets face it, we all get the munchies at our desks now and then. But help is at hand when trying to cover up the giveaway crumb trails left on your desk. This awesome desk vacuum in the guise of the much loved Henry will neatly perch on your desk, ready for any speedy clean up missions!
Love Hearts Tea Lights Set
Fill your room with the sweet sherberty scent of yummy Love Hearts by lighting these amazingly tantalisingly gorgeous smelling Tea Lights! In assorted colours with cute little messages of affection, 'hug me', 'kiss me' and 'love me', you can pass these to your sweetheart (or keep them all for yourself!).
Pulp Fiction Bad Mother F****r Wallet
Jules Winnfield: Now I want you to go into that bag and find my wallet.
Ringo: Which one is it?
Jules: Its the one that says, "Bad Mother F***er."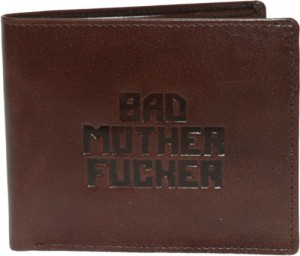 Sgt Pepper Mill
Beatles fans will love this snazzy salt or peppermill inspired of course by their iconic album, Sgt. Pepper's Lonely Hearts Club Band. A brilliant gift for any fans of the Fab Four, it's guaranteed to make grinding groovy and is sure to hit all the right notes with cool cooks.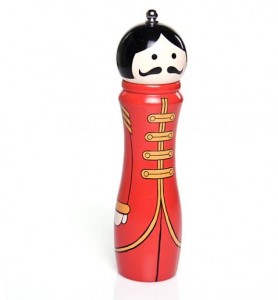 Ceramic Eggsterminator Egg Cup
If only Daleks were egg cups, they would EGGSTERMINATE!!! This quirky take on the classic Dr Who icon, the Dalek, comes with the useful purpose of keeping hold of your boiled eggs and is eggs-traordinarily cool!
Retro Wonder Woman Logo Wash Bag
We just know you're going to be ka-pow-WOWED by this fabulous new Wonder Woman make up/wash bag! Adorned with a print inspired by the legendary superheroines iconic costume, it's topped off with a gold glitter effect for added glam points. With tonnes of space for all lifes little essentials – it's sure to make getting ready that bit more fun!
Platinum Plated Three Piece Diamante Tinkerbell Bangle Set from Disney Couture
'Believing is just the beginning, all you need is faith and trust and a little bit of pixie dust!'
Who are we to argue with Tinkerbell when she spreads her message so beautifully on this platinum plated triple interlocking bracelet set from Disney Couture. A surefire hit from the premium jewellery brand loved by the A-Listers, you can't fail to be enchanted!
| | |
| --- | --- |
| Platinum Plated Three Piece Diamante Tinkerbell Bangle Set from Disney Couture - £44.99 | Platinum Plated Three Piece Diamante Tinkerbell Bangle Set from Disney Couture - £44.99 |