It's back! Quicker than The Flash to the bar at last orders, another retro movie rundown is here and is sure to take your weekend to whoooole new levels! Kick back and enjoy our top picks hitting the small screen!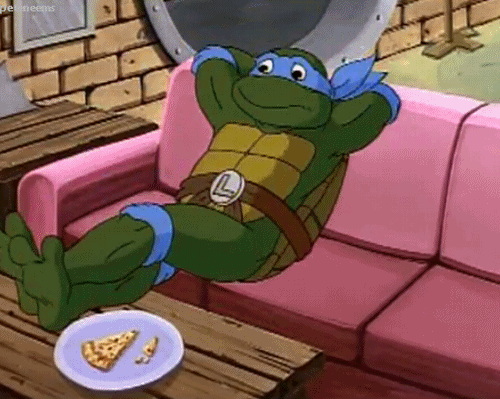 SATURDAY 22nd September
The Indian in the Cupboard (1995) Film4 11:00am-1:00pm
A nine-year-old boy is given an old cupboard and a toy Iroquois Indian for his birthday – but when he puts the figure inside the cupboard, he is astonished to see it come to life. He repeats the experiment with more of his toys, and realises he is creating real people – and is responsible for their wellbeing. Children's fantasy, with Hal Scardino, Litefoot and Steve Coogan.
Ace Ventura: When Nature Calls (1995) 5STAR 2:50pm-4:35pm
The eccentric pet detective is coaxed out of self-imposed exile in a Buddhist monastery to visit Africa and help search for a sacred white bat. However, his unique investigative talents are tested to the limits as he faces a race against time to find the missing creature and prevent a tribal war. Comedy sequel, starring Jim Carrey, Simon Callow and Bob Gunton.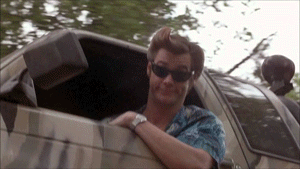 .
Rocky IV (1985) ITV4 9:00pm-11:05pm
The Italian Stallion agrees to help former champion Apollo Creed train for a match against a seemingly invincible boxer from the Soviet Union, only to see his friend die as a result of injuries sustained in the fight. Rocky vows to avenge him, and prepares to take on the Russian heavyweight in his own country. Drama sequel, directed by and starring Sylvester Stallone. With Dolph Lundgren, Talia Shire, Carl Weathers and Brigitte Nielsen.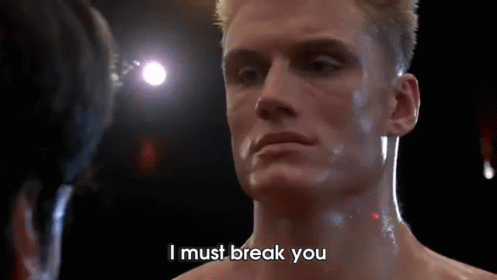 .
Die Hard 2 (1990) E4 9:00pm-11:25pm
Tough cop John McClane arrives at an airport to pick up his wife, but finds himself plunged into a bloody life-or-death struggle. He must battle terrorists who have seized control of the terminal as part of a campaign to secure the release of a convicted drug baron. Action thriller sequel, starring Bruce Willis, Bonnie Bedelia, William Sadler, Franco Nero and William Atherton.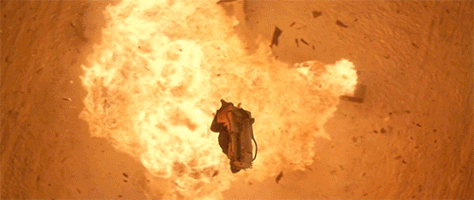 .
Enemy of the State (1998) Sony Movie Channel 9:00pm-11:45pm
A chance encounter with an old friend derails a successful lawyer's fast-track career, plunging him headlong into a deadly game of cat and mouse with relentless government agents capable of anticipating his every move. He quickly realises the only way to save his own life is to expose the truths his pursuers seem so intent on covering up, and seeks out a former intelligence agent to take them on at their own game. Thriller, starring Will Smith, Gene Hackman, Jon Voight and Lisa Bonet.
Gone in 60 Seconds (2000) 5Spike 9:00pm-11:20pm
A veteran car thief is forced out of retirement to steal 50 top-of-the-range vehicles in exchange for his brother's life. While his sibling is held hostage by a sadistic gangster, he asks his former cronies to help – but with the clock ticking and just a few days remaining to pull off the daunting task, their chances of success are hanging by a thread. Thriller, starring Nicolas Cage, Angelina Jolie, Giovanni Ribisi and Robert Duvall.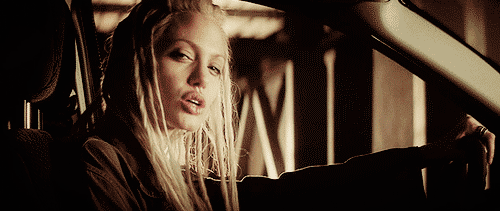 .
Austin Powers: International Man of Mystery (1997) 10:00pm-12:00am
A velvet-clad, sex-crazed secret agent from the 1960s agrees to be put into a state of suspended animation after his arch-enemy escapes justice. Thirty years later he is defrosted to do battle with the power-mad villain again, but the mission proves nearly as daunting for him as getting to grips with 1990s social values. Spoof spy adventure, with Mike Myers, Elizabeth Hurley, Mimi Rogers, Michael York and Robert Wagner.
SUNDAY 23rd September
The Flintstones in Viva Rock Vegas (2000) ITV2 1:05pm-2:55pm
Young courting couples Fred and Wilma, and Barney and Betty are invited to stay at a luxury casino in the Stone Age gambling capital. Owner Chip Rockefeller is bent on stopping Fred proposing to wealthy Wilma, because he wants to marry her himself for the money and settle his debts. Family comedy prequel, with Mark Addy, Stephen Baldwin, Joan Collins, Alan Cumming, Kristen Johnston and Jane Krakowski.
Fun Fact: The creators of the original animated series, William Hanna and Joseph Barbera, can be seen briefly during the wedding scene at the end of the picture. There's one quick shot of the two of them together singing along to the Flintstones theme song.
Phenomenon (1996) Sony Movie Channel 4:20pm-6:55pm
An unassuming car mechanic observes a peculiar bright light one evening on the way home from a bar, and finds himself transformed into a genius with telekinetic powers. However, he is unprepared for the problems that lie ahead, as he struggles to woo a divorced single mother while coping with his new-found gift. Fantasy drama, starring John Travolta, Kyra Sedgwick, Forest Whitaker and Robert Duvall.
Back to the Future Part II (1989) E4 6:50pm-9:00pm
Time-travelling teenager Marty McFly travels to the 21st century, where he has to save his children from a terrible fate. However, this proves to have unforeseen consequences when the future version of arch enemy Biff sees a chance to rewrite history for his own benefit, leaving Marty stuck in a twisted parallel universe. Sci-fi comedy sequel, starring Michael J Fox and Christopher Lloyd.
Back To The Future Merchandise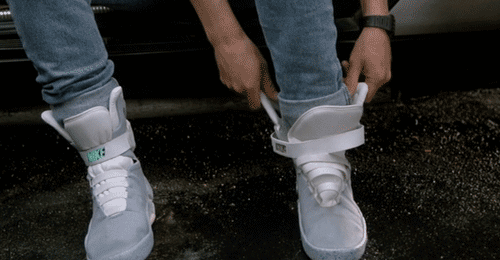 .
Signs (2002) Sony Movie Channel 6:55pm-9:00pm
A former clergyman who has lost his faith since his wife's death discovers a number of crop circles on his land. Initially believing them to be a prank, he gradually begins to suspect an alien invasion is at hand. As a series of strange and terrifying events takes place, he and his family are forced into hiding in their farmhouse, and must work together to survive. M Night Shyamalan's sci-fi thriller, starring Mel Gibson and Joaquin Phoenix.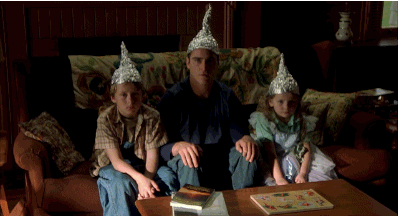 .
Con Air (1997) Sony Movie Channel 9:00pm-11:25pm
A parolee hitches a ride home on a maximum-security flight conveying some of America's deadliest criminals, and when they hijack the plane in mid-flight he is forced to intervene. Meanwhile, a US marshal has an ongoing battle on the ground to prevent the plane from being blown to pieces. Action thriller, starring Nicolas Cage, John Cusack, John Malkovich, Steve Buscemi, Ving Rhames and Colm Meaney.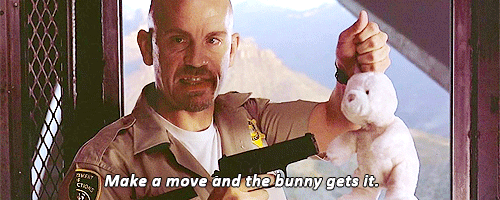 .
Rocky V (1990) ITV4 9:00pm-11:10pm
The heavyweight champion is forced into retirement due to brain damage inflicted in the ring, and finds his fortune has been lost on the stock market by his accountant. Returning to his working-class roots, he trains an up-and-coming fighter, only to see his protege turn against him. Drama sequel, starring Sylvester Stallone, Talia Shire and real-life boxer Tommy Morrison.
Whatever you're up to this weekend, keep dry and keep on truckin'.
*Checks watch* "Wait, what? *checks watch again* "It's time for another retro movie rundown already?!"
You betcha! Coming packed with more retro movie goodness that will ease you through another weekend in style, we've picked out some of our favourite classic flicks hitting the small screen. Sit back, relax and reminisce!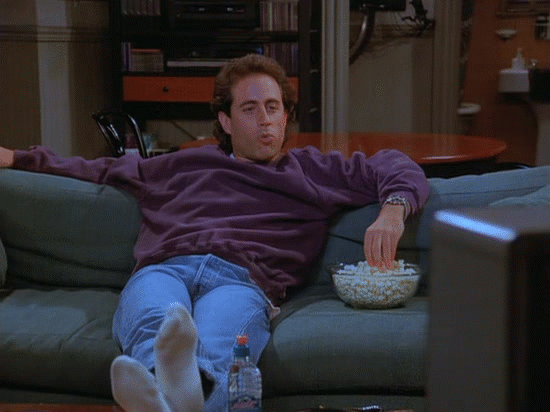 SATURDAY 8th September
Beethoven's 2nd (1993) Sony Movie Channel 12:40pm-2:30pm
The slobbering St Bernard is now grown up and in love with his beautiful sweetheart Missy. Together they bring a litter of puppies into the world – but have to go on the defensive when Missy's owner, the evil Regina, sets out to steal them for herself. Comedy sequel, starring Charles Grodin, Bonnie Hunt, Chris Penn, Nicholle Tom and Christopher Castle.
Wild Wild West (1999) 5STAR 3:45pm-5:50pm
A government agent teams up with a gadget-mad master of disguise to investigate the disappearance of several scientists. Their search leads them to an evil genius who is plotting to kill the US president with some bizarre inventions of his own. Sci-fi Western comedy, starring Will Smith, Kevin Kline, Kenneth Branagh, Salma Hayek and Ted Levine.
Ace Ventura: Pet Detective (1994) 5STAR 5:50pm-7:35pm
An eccentric but brilliant former cop sets himself up to champion the underdog – as a private eye specialising in locating missing animals. The zany detective is called in to find a kidnapped dolphin – the mascot of an American football team – and uncovers a plot involving high-level police corruption. Comedy, starring Jim Carrey, Courteney Cox, Sean Young, Tone Loc and Noble Willingham.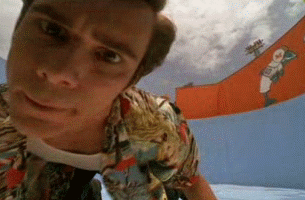 .
Harry Potter and the Philosopher's Stone (2001) ITV 5:50pm-8:30pm
An orphaned boy endures a miserable childhood until he discovers he has magical powers and enrols at a special school for young wizards. However, his suspicions are aroused by a sinister teacher who seems to be up to no good. Fantasy adventure, adapted from the first of JK Rowling's books, starring Daniel Radcliffe, Rupert Grint, Emma Watson, Robbie Coltrane, Alan Rickman and Richard Harris.
.
Outbreak (1995) 5STAR 7:35pm-10:00pm
An expert in infectious diseases races against time to find a cure for a rapidly fatal airborne virus which is wiping out the population of a small town and is threatening to turn into a pandemic. However, his task is hampered by senior military men, who are bent on burning down the town and incinerating the virus with it, regardless of any casualties. Thriller, with Dustin Hoffman, Rene Russo, Morgan Freeman, Kevin Spacey and Donald Sutherland.
The Fugitive (1993) ITV4 9:00pm-11:45pm
A doctor is convicted of his wife's murder and forced to go on the run to prove his innocence – but his efforts to find the mysterious one-armed man he believes is the real killer are hampered by a tenacious US marshal. Thriller, starring Harrison Ford, an Oscar-winning Tommy Lee Jones, Sela Ward, Julianne Moore and Joe Pantoliano.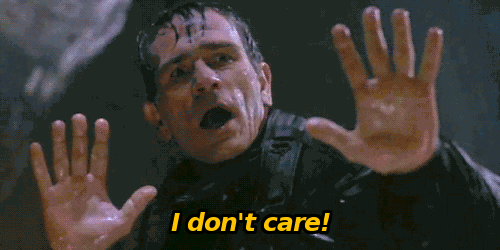 .
Gladiator (2000) 10:30pm-1:20am
Roman general Maximus Decimus Meridius is a casualty of a power struggle between the corrupt Emperor Commodus and the Senate. Ordered to be put to death along with his family, he escapes his would-be killers but is sold into slavery as a gladiator – and uses his fame in the arena to fight against the tyrant. Oscar-winning period epic, with Russell Crowe, Joaquin Phoenix, Derek Jacobi and Oliver Reed.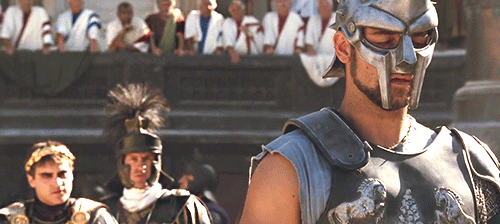 .
Jackie Brown (1997) Sony Movie Channel 11:45pm-2:55am
An air hostess is arrested for smuggling drugs and money into the US for a local arms dealer. Realising her life may be in danger she leaves jail with a plan to stay one step ahead by playing the criminal and the police off against each other. Quentin Tarantino's crime drama, based on the novel Rum Punch by Elmore Leonard, starring Pam Grier, Robert Forster, Robert De Niro, Samuel L Jackson, Bridget Fonda, Michael Keaton and Michael Bowen.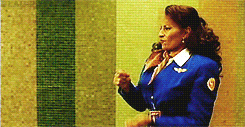 SUNDAY 9th September
Bill & Ted's Excellent Adventure (1989) ITV4 11:05am-1:00pm
Two dim-witted teenagers with dreams of rock stardom seem doomed to fail a school history project, unaware of the future of the human race depends on their success. A time traveller is given the job of making sure they pass the test by sending them on a series of adventures in the past. Comedy, starring Keanu Reeves, Alex Winter and George Carlin.
Ghostbusters II (1989) Sony Movie Channel 2:40pm-4:50pm
The eccentric spectre-hunters reunite to save New York from a massive river of slime generated by the citizens' negativity and nasty thoughts. Meanwhile, the spirit of a 16th-century tyrant tries to return to the land of the living by possessing the body of a toddler. Sequel to the supernatural comedy, starring Bill Murray, Sigourney Weaver, Dan Aykroyd, Harold Ramis, Rick Moranis and Ernie Hudson.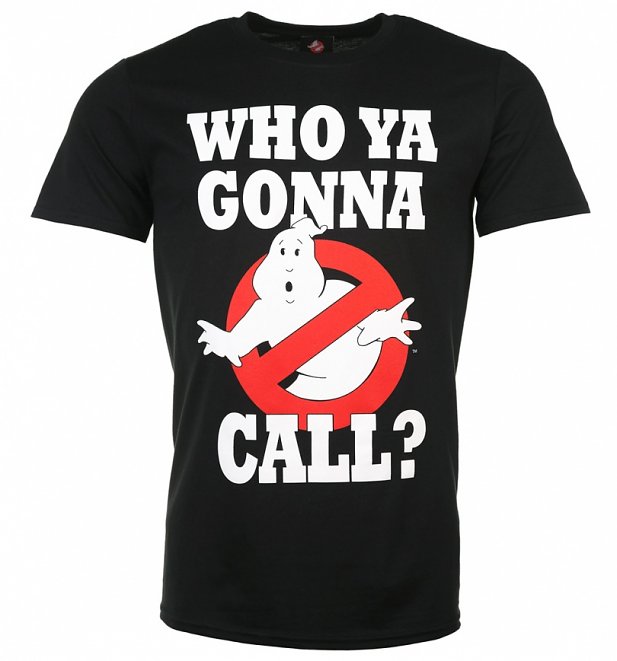 Charlie's Angels (2000) Sony Movie Channel 4:50pm-6:55pm
Three private investigators are recruited to rescue a computer genius from the clutches of a rival. They discover there is more at stake than they thought, as the captive genius has created a dangerous piece of software that must not fall into the wrong hands. Action adventure, based on the TV series, starring Cameron Diaz, Drew Barrymore, Lucy Liu and Bill Murray.
Indiana Jones and the Last Crusade (1989) BBC2 6:00pm-8:00pm
The intrepid archaeologist sets out to find his estranged father, who has gone missing while searching for the Holy Grail. Once reunited, the duo team up to finish the task and locate the sacred relic before the Nazis get their hands on it. Action adventure sequel directed by Steven Spielberg, starring Harrison Ford, Sean Connery, Alison Doody, River Phoenix, Julian Glover and Denholm Elliott.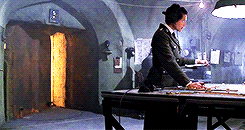 Rambo: First Blood Part II (1985) ITV4 9:00pm-11:05pm
Incarcerated Special Forces veteran John Rambo is offered the chance for freedom by former commander Colonel Trautman if he takes up the offer to return to the jungles of Vietnam on a life-or-death mission to rescue American PoWs. During the course of the operation, he develops strong feelings for his guide, a female freedom fighter – but tragedy strikes, leaving him more determined than ever to exact a bloody and explosive revenge. Action adventure sequel, starring Sylvester Stallone, Richard Crenna, Julia Nickson-Soul, Steven Berkoff, George Kee Cheung, Andy Wood and Martin Kove.
Whatever you're up to this weekend, why not bake something? It's way easier than you think!