Anyone who loves a classic 80s teen flick will undoubtedly know the weird and wonderful tale from cult hit Heathers.

This 1988 black comedy classic takes place at a very American High-School where popularity, appearance and money is EVERYTHING.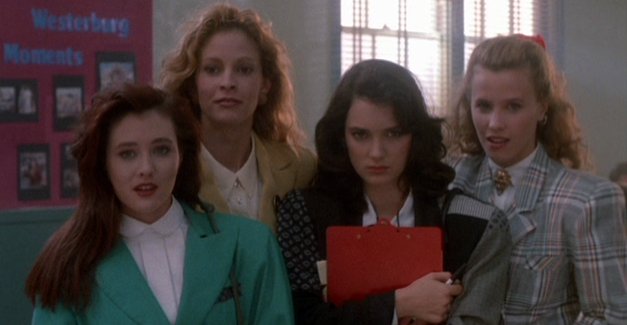 Of course at any school, there are always top dogs. The most popular students are the "Heathers," three girls who share the same first name and fashion sense. Growing very tiresome of their ways, Veronica (Winona Ryder) is their latest recruit she finds herself taking a shine to the rebel new guy, JD.

After joking around about having thoughts of pranking her friend with a hangover cure, they accidentally concoct a deadly mixture which soon kick-starts their path of serial killing around the school.

A classic quote from the cult movie, Heathers, these exclusive new movie t-shirts are a real blast from the past! Featuring their sarcastic way of asking someone what mood they are in, these are a great find for any fan out there….
Pick up one of our very own Heathers T-Shirts today from only £19.99!

xoxo