When the Muggle world gets a bit much, it's always a welcome treat to bring some extra magic to your day to really sweep away the stress with a broomstick or block out the noise with some earmuffs à la Mandrakes style.
Our ever-growing collection of Harry Potter merchandise includes heaps of Harry Potter homewares that we know will sprinkle some magic into your home.
To help get the cauldron of inspiration boiling, we've picked out some of our favourite Potter homewares that any fan will love.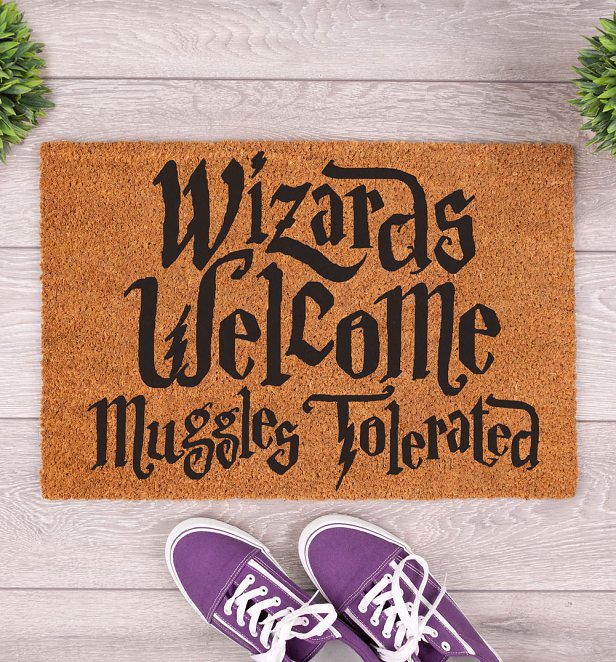 Guaranteed to leave any Harry Potter fan spellbound! Welcome your varied array of wonderful guests, no matter their magical abilities, in total style with this fun Harry Potter Doormat.
Pour your favourite cold drink into this brilliant Harry Potter glass and watch the magic happen right in front of your eyes as the iconic Hogwarts logo bursts into colour.
Continue reading "Our Most Magical Harry Potter Goodies Every Potterhead's House Needs"