Blogging for Wardrobe Mag & TruffleShuffle, I find myself in front of the camera a lot awkwardly posing in the most beautiful of clothes. So when those lovely folks at the TruffleShuffle towers asked me to think of ideas for my next guest post, I had a slightly different proposal…
Instead of being in front of the camera, I thought wouldn't it be refreshing for everyone to have a break from my lovely mug (ahem) and give someone else a go. Now before you pull that confused expression hear me out.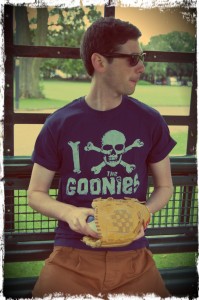 With it being summer (you know that brief period in our yearly calendar when this strange yellow thing called the Sun comes out and we're all so happy and hot) I thought it would be cool to maybe do a mini photo-shoot. I also thought it would be perfect to show you male TruffleShufflers' how some of the men's tees look worn on.
As a keen photographer, I offered to "get my pap on" and take the pictures. With TruffleShuffle providing the t shirts it was just the models left to gather. Unfortunately Kate Moss was busy back then with her pending nuptials but step forward two of the Wardrobe Mag girls: Steph and Bhavna. Now getting a bunch of guys to model wasn't as easy as I thought it would be but three superhero studs came to my rescue. Once again thank you Anthony, Alex and Kieran.
Now where does one do a super cool summer photo-shoot at? Well the park of course! Where else can we mix a bit of business and pleasure? Just a shame the kiddies had taken over the swings and slides, how inconsiderate.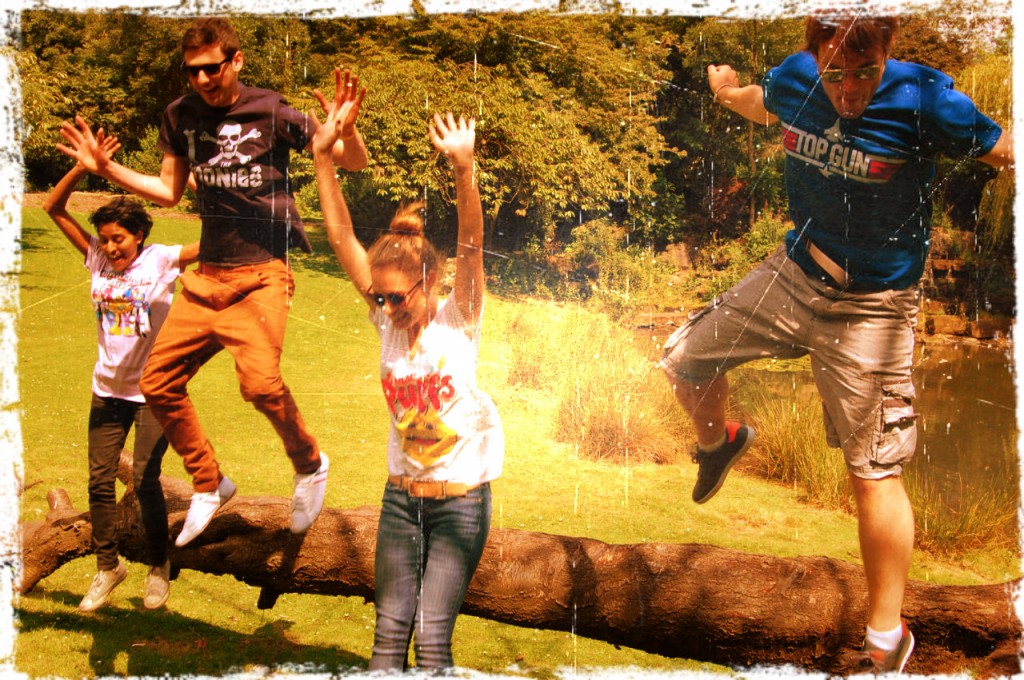 Without sounding really bigheaded…I think the pictures have come out well! I think I took like 500 pics on the day but whittled it down to a handful. The 'models' are all wearing t-shirts by a brand called "Fame and Fortune" which is EXCLUSIVE (yes capital letters were needed) to TruffleShuffle. Round neck t-shirts are their main clothing items but look out for V-neck t-shirts/scoop neck t-shirts, slouchy fit tees and pullovers. Their items include  TV show t-shirts, movie t-shirts, and cartoon t-shirts.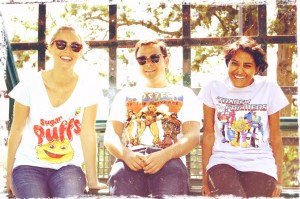 Steph is wearing the Ladies Sugar Puffs Honey Monster t-shirt "tell them about the honey, mummy!"
Bhavna is wearing the Ladies Transformers group t-shirt perfect for you Transformers fans.
Kieran is wearing the Men's He-Man and the Masters of Universe t-shirt "By the power of Grayskull!"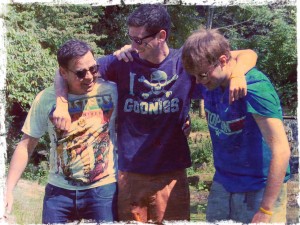 Anthony took our breath away *groan* in the Men's Maverick Top Gun t-shirt.
Last but not least, Alex is wearing the Men's I Skull the Goonies T-shirt – one of my favourite films EVER.
All the "Fame and Fortune" t-shirts used are available to buy on TruffleShuffle as well as some other boss F&F t-shirts.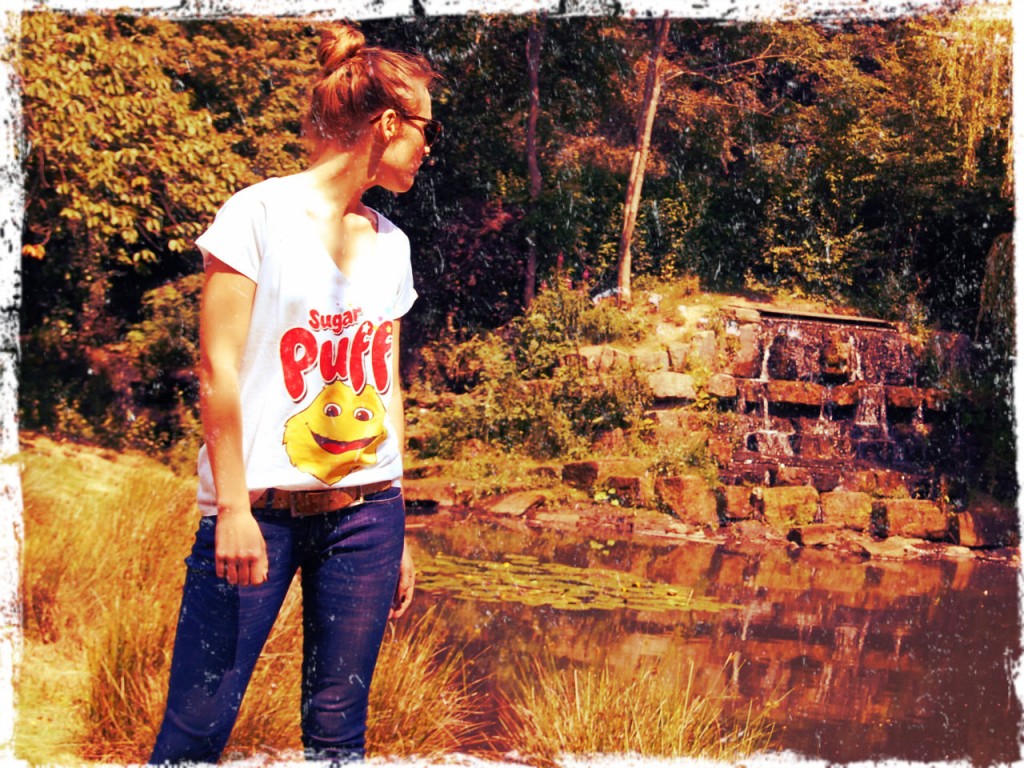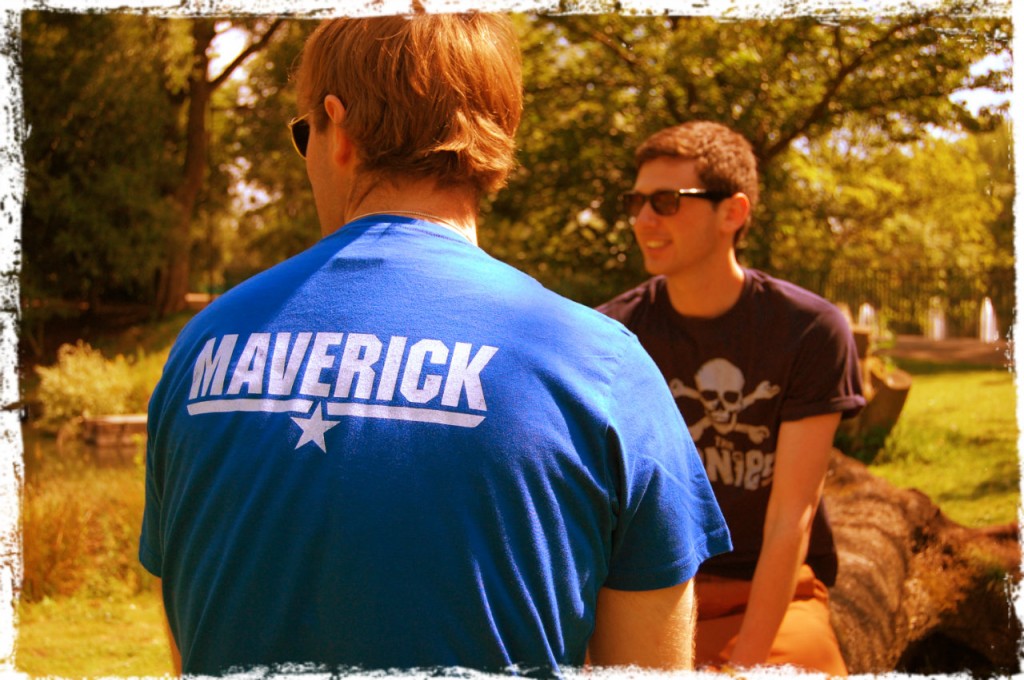 We all had such a fun day on the shoot and lucky for us the weather was so nice we got to bust our sunglasses out- bonus. Anyway I hope you all like the pictures! Special thanks to TruffleShuffle for giving me this opportunity. Also once again a huge thank you to all my models, hope you find "Fame and Fortune" after this…haha no?
Save