We were contacted recently by the Chernoble Children's Project UK as they are organising a charity ball to commemorate the 25th anniversary of the Chernobyl accident and asked for our help with their fundraising.
The charity works with children in Belarus who have been affected by the nuclear disaster in 1986. Some of the many projects Chernobyl Children's Project undertakes include organising recuperative holidays in Britain for Belarusian children, providing sanatorium holidays for disabled orphans in cleaner areas of Belarus, delivering humanitarian aid, setting up projects in Belarus to improve the lives of suffering children and their families and providing training and support to make long-term changes to the lives of those affected by the accident.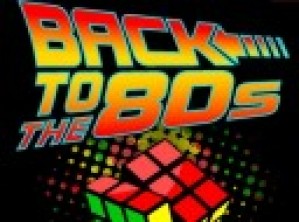 The charity ball will be held on Saturday 1st October in Altrincham, near Manchester and has a 1980s theme and so we have donated a gift voucher for the raffle which the lucky winner can spend on our site!
If you fancy a night of entertainment, including an 80's tribute band, a DJ, raffle and other 80's themed games you can find out about more about the event and the charity on their website.
We wish the Chernobyl Children's Project UK all the best with their event and fundraising and look forward to hearing all about it. (with talk of our Rubik's Cube fancy dress costume, there are sure to be some great photos of the event which we will be sure to share with you!)
xoxo