"Me and my friends are Jem girls! Jem! Jem is my name! Exciting adventure, fashion and fame – once you're a Jem girl, you're never the same.
C'mon, c'mon and be a Jem girl! Jem! Jem is my name!"
– "Jem and the Holograms" Theme Song
Truffle Towers has been a buzz with excitement thanks to the recent launch of our awesome new Jem And The Holograms tees!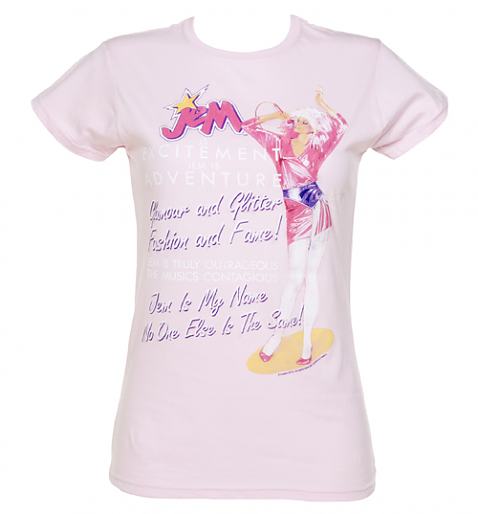 Kids of the 80s know that before Lady Gaga and Kei$ha, there was Jem, the pink-haired rock star with her hologram-generating computer, Synergy.
Paying homage to the truly outrageous eighties doll line and animated TV series, now fans of the glitzy 80's cartoon can show their appreciation for their spunky, pink-haired childhood heroine with TruffleShuffle.com's exclusive range of official tribute tees.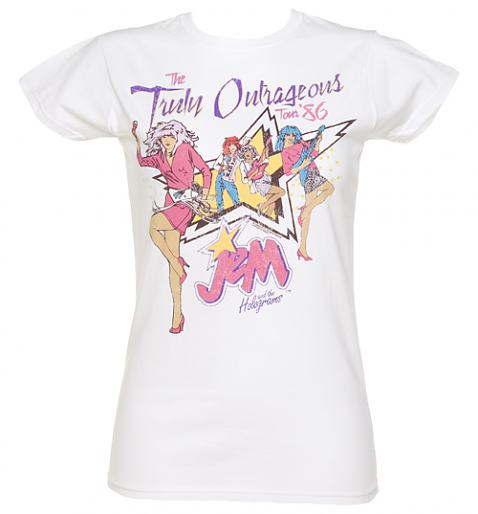 The classic cartoon series told the story of the double life of beautiful Jerrica Benton and her pop star alter-ego, Jem, lead singer for the all-girl band Jem and The Holograms. Jem, along with her BFF's Kimber, Aja, Shana, and Raya formed the band to battle fellow girlband, the Misfits, and later the Stingers and the fearsome five some encountered many a sabotage plan, heartbreak and of course impossible dangers followed by even more impossible rescues along the way.
With its unique story lines combining drama, action, romance and of course, fierce music, Jem and The Holograms was a smash hit and became an icon for a decade. It's message of glamour, glitter, fashion and fame helped define a generation and our awesome range of retro tees, created in conjunction with Hasbro, is the perfect way to remember the first ladies of girl power!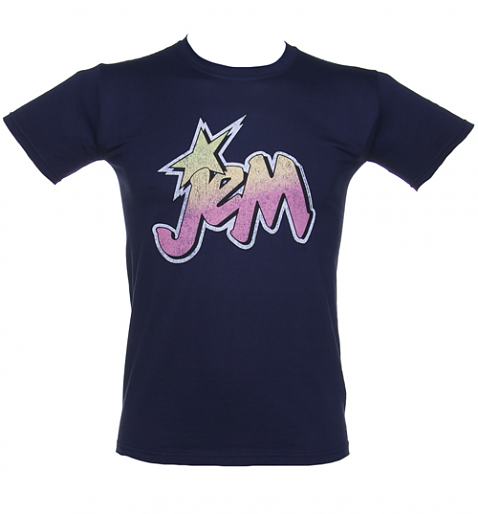 We can't wait to hear what our fellow Jem fans think of the first of our exclusive tribute designs. Let us know which are your faves and don't be afraid to tell us if we've missed out one of your favourite characters/slogans/tunes – we'll be developing more designs over the next 12 months so you never know, if we like your idea, it may just make it onto a tee!
Click here to shop the full range….