Snow White fever is about to sweep the nation as not one but TWO blockbusters based on the classic fairy tale are hitting our cinema screens this summer. With Mirror Mirror and Snow White and the Huntsman both referencing our favourite Disney Princess, TruffleShuffle.com is here to ensure you are ahead of the trend with an array of Snow White inspired attire.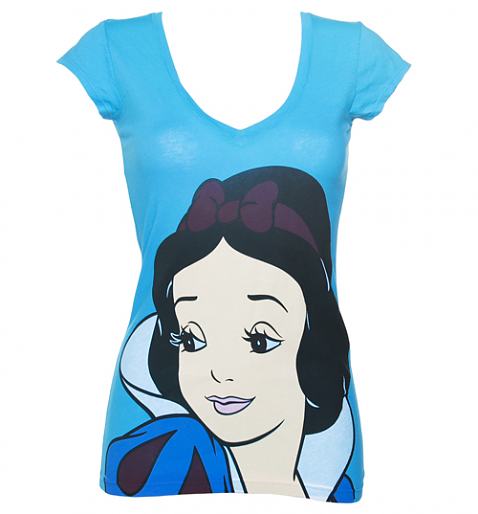 Whether you're feeling nostalgic for the classic Disney Snow White, looking for that ideal fancy dress costume, or are more of a fan of the seven dwarves, TruffleShuffle.com has the perfect item for you to show off your Snow White love and keep it stylish at the same time!
Here are some of our favourites!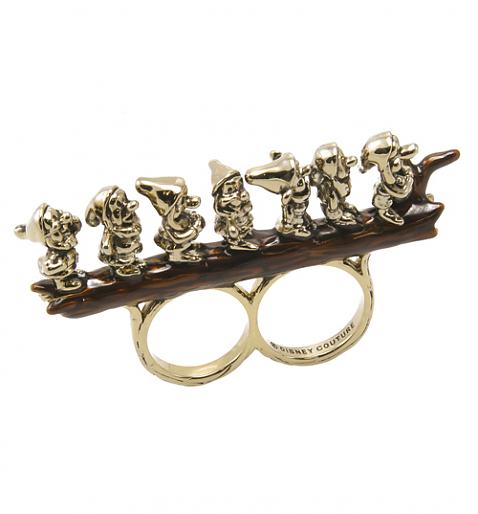 The Disney Couture Icon collection brings together all those magical moments from the most loved, classic fairytales and characters, combining them with beautiful, innovative, intricate design details in this premium, nostalgic range. This amazing, statement double ring depicts the famous 7 dwarves sitting on a branch – too cute!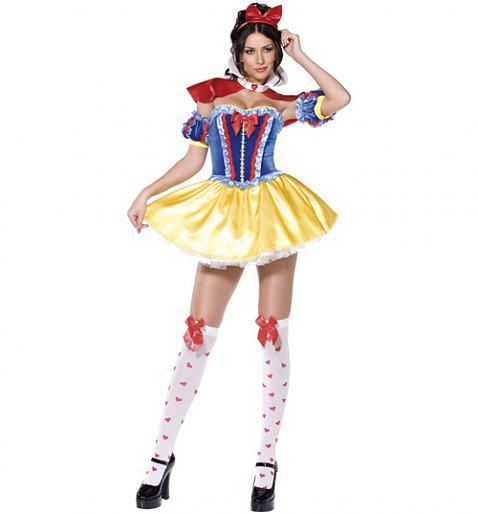 Feel like a true princess in this gorgeous Snow White Fancy Dress costume. Guaranteed to make you the fairest of them all, this 4 piece set includes everything you need to live the fairytale! Just team it with 'skin as white as snow' to complete the look.
You can't help but fall under the spell of this inspirational, enamel detail hinge bracelet from Disney Coutures latest lust worthy collection! In 14ct gold plate, it's decorated with turquoise enamel detailing and topped off with an embossed slogan from Snow White which reads 'Whistle while you work.' A beautiful piece of jewellery and a fabulously cheery message too. We love!
Shop our full range of Snow White Tees, Clothing and Accessories here for fabulous fairytale inspired finds AND find out more about the two movies going head to head below!
According to Geekoverture
The first sign that Snow White and the Huntsman is a completely different movie to Mirror, Mirror is when we compare Snow Whites. In contrast to the dreamy innocence of Lily Collin's delicate and feminine version in Mirror, Mirror, angst-ridden Kristen Stewart brings out a much grittier side to the role. In the trailer she appears vulnerable yet determined, a much different Snow White than we are accustomed to, but dare I say somewhat mirroring a certain Bella Swan. Not necessarily a bad thing, as this movie, described by some as something akin to Lord of The Rings, is clearly aiming its sights at the cult movie audience and what bigger cult movie franchise is there at the moment if not Twilight.

If a star studded cast is what you are after each of these movies has this in spades. Alongside our too very different Snow Whites, movie fans are also faced with choosing between the true Evil Queen of Charlize Theron or the lighthearted malevolence of Julia Roberts. And all this before we consider the men in these movies: Chris Hemsworth as the Huntsman and Sam Claffin as Prince Charming. Snow White and the Huntsman has a certain added appeal in that regard.  But Mirror, Mirror has an appearance from Sean Bean as the king! How do you choose?

So…which movie do we think comes out on top? That depends on what kind of movie fan you are.  Are you a lover of fairy tale worlds and happy ever afters? Mirror, Mirror is the movie for you. If it's an epic battle between good and evil that captures your attention? Snow White and the Huntsman. Either way, both of these movies look set to be big hits in 2012, why not see both!
Mirror Mirror – Official UK Trailer
Mirror Mirror is a spectacular reimagining of the classic fairy tale starring Oscar winner Julia Roberts as the Queen and Lily Collins (The Blind Side) as Snow White. An evil queen steals control of a kingdom and an exiled princess enlists the help of seven resourceful rebels to win back her birthright.
Snow White and the Huntsman – First Trailer
In the epic action-adventure Snow White and the Huntsman, Kristen Stewart (Twilight) plays the only person in the land fairer than the evil queen (Oscar(r) winner Charlize Theron) out to destroy her. But what the wicked ruler never imagined is that the young woman threatening her reign has been training in the art of war with a huntsman (Chris Hemsworth, Thor) dispatched to kill her. Sam Claflin (Pirates of the Caribbean: On Stranger Tides) joins the cast as the prince long enchanted by Snow White's beauty and power. The breathtaking new vision of the legendary tale is from Joe Roth, the producer of Alice in Wonderland, producer Sam Mercer (The Sixth Sense) and acclaimed commercial director and state-of-the-art visualist Rupert Sanders.