Calling all retro movie fans!
Have we got a brilliant giveaway for you!
Yup – we're offering you guys the chance to really complete your DVD collection with this truly retro-tastic bundle of our ultimate 80′s films as well as a whole heap of matching retro goodies!
The Prize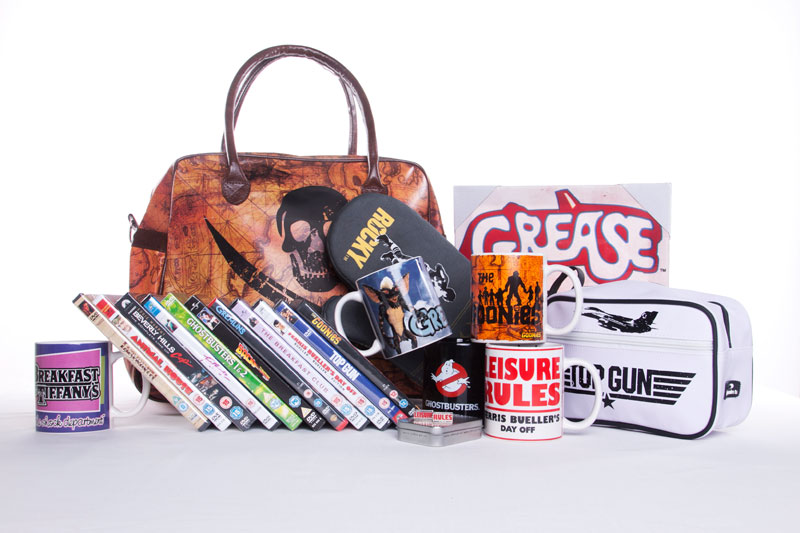 In possibly one of our biggest and best competitions yet, up for grabs we have this amazing must-have movie bundle worth a whopping £180 and featuring an epic 14 cult classic films including…
The Goonies (of course!), Ghostbusters 1&2, Back to the Future, Gremlins, Labyrinth, Top Gun, Animal House, The Breakfast Club, Ferris Bueller's Day Off, Beverly Hills cop 1-3, and finally Footloose!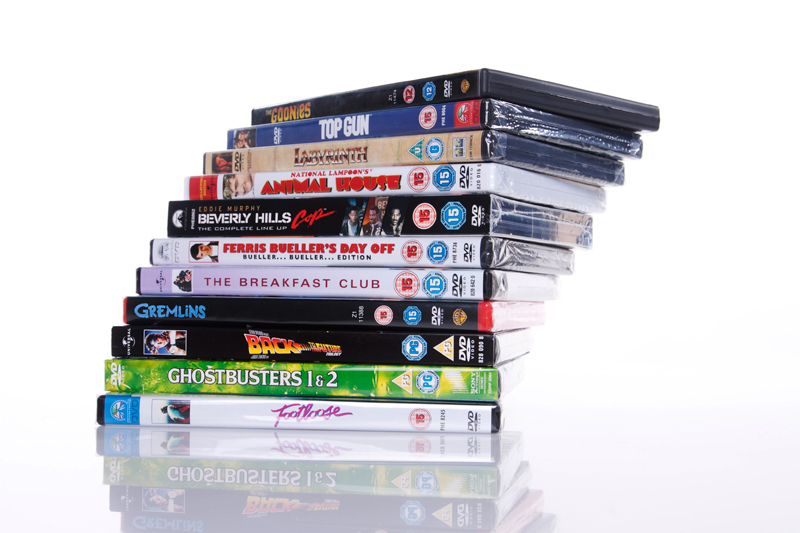 Not only that, we've also thrown in our very own goodies including; Our Goonies map and logo overnight bag, Rocky oven gloves, Top Gun wash bag, Grease canvas print, Ferris Bueller cuff links as well as some tea-riffic retro mugs inspired by Ghostbusters, Goonies, Gremlins, Ferris Bueller and Breakfast at Tiffany's! Phew!
How to Enter
For your chance to win this truly amazing collection, all you have to do is become a TruffleShuffle blog follower by subscribing to our RSS feed.
To do this, simply click on the link below and  follow the instructions which will appear on screen- making sure you enter your email address correctly.
You'll then recieve an email which will ask you to validate your entry – simply click the link in the email as instructed and that's it – you'll be in with a chance of winning this amazing prize (plus you'll get to keep up to date with all the latest retro news happening around the globe and at Truffle Towers via our brilliant blog!)
The competition will close on Friday 18th May at 3pm and our lucky winner will be chosen and contacted directly before 4pm the same day.
What will you do with my information?
Your email address will be securely held by us only and will be used to notify you of our recent blog updates. Rest assured we will never pass on any information onto third parties or external businesses.
How will you contact the winner?
Our big winner with be announced on our blog as well as being contacted directly using the email address provided upon entry.
So that's it folks – an absoltuely amazing prize and to be in with a chance of winning is as easy as pie so what are you waiting for! Get your entries in pronto and then keep your fingers crossed!
Good luck!
xoxo