OK, I know it's only mid-October and I know there will be some of you who can't even think about Christmas yet, but if there's one thing guaranteed to help get you into the festive spirit it's our amazing selection of new and exclusive Christmas T-Shirts and Christmas Sweaters!  Let me give you a quick rundown of some of the treats that will help keep you super stylish this coming Winter.
Coca Cola has been doing classic Christmas adverts for decades now, with so much iconic imagery to choose from we couldn't help but design these three exclusive new Coca Cola T-Shirts to help you celebrate these sparkling holidays!
This rather jolly, festive tee comes with a fab, nostalgic Coca-Cola design. This print featuring a soft, cuddly Santa will definitely add sparkle to the festive season!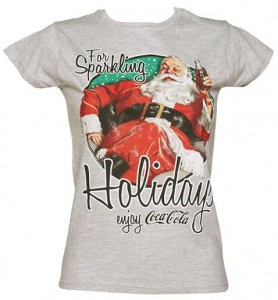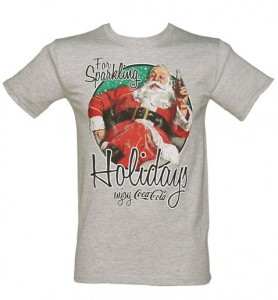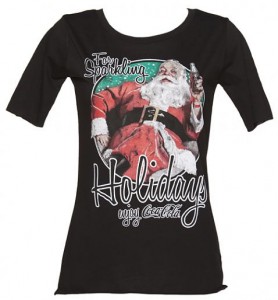 The Coca-Cola Holidays are Coming ad is such a huge part of the festive season that we couldn't resist this exclusive tee which pays tribute to those iconic trucks bedecked in fairy lights making their way through the snow. Using official archive imagery from the Coca-Cola vaults, it's perfect for celebrating the start of the holiday season.
All together now… Holidays are coming, Holidays are coming!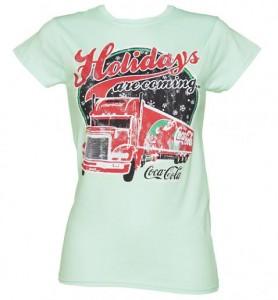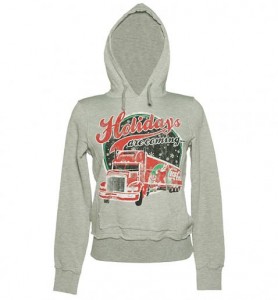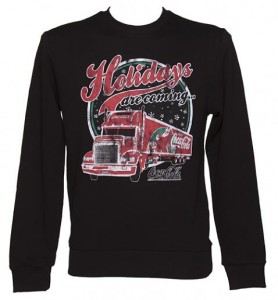 The super cute Coca Cola Polar Bears also get their own tee which gives us a warm fuzzy feeling inside!  Just like a cosy, Christmas cuddle, we love the nostalgic comforting appeal of this festive treat!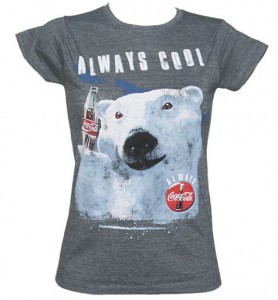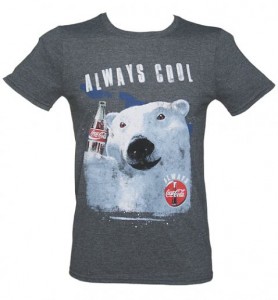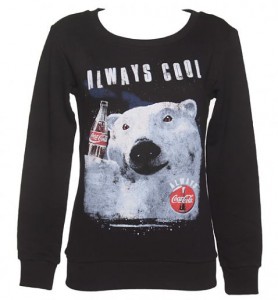 Cheesy festive wear is definitely the way to go this Christmas! Once the embarrassing present only a granny could give, these are now a hipster's staple. Show your pudding love in this kitsch little Christmas Pudding number!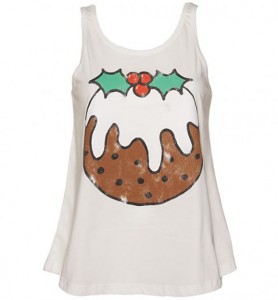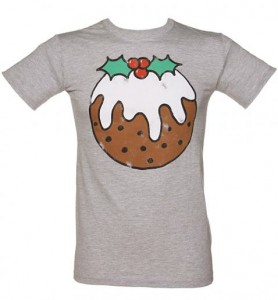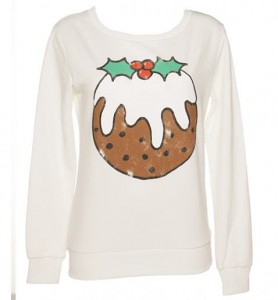 Rock the reindeer look in this cute little number!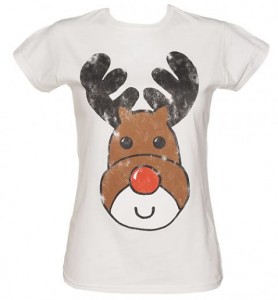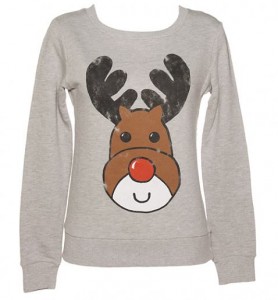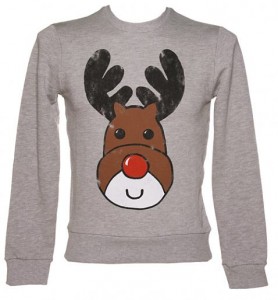 Or you can even style up the snowman look in this frosty little number!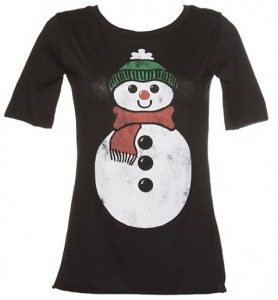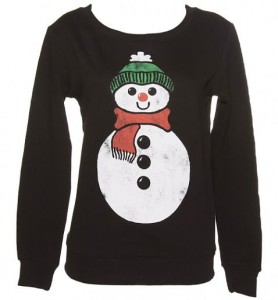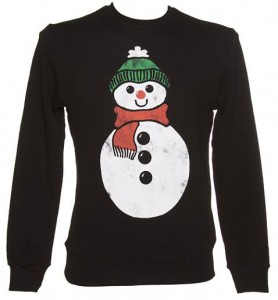 Show your loving and giving side in this wonderful Santa Claus costume tee, inspired by the style icon himself!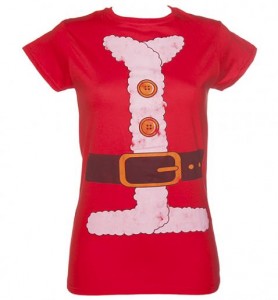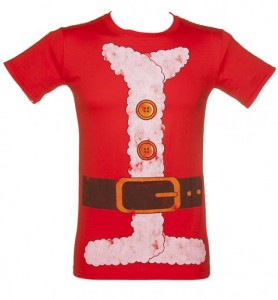 A favourite from last year, we couldn't help but bring back this iconic Sesame Street T-Shirt.  If, like Oscar, just the thought of the festive season brings out your grouchy side then this is the cool TShirt for you! Featuring a comedy print of Oscar along with the slogan 'I Hate Christmas,' it's the perfect antidote to all things festive. Bah humbug!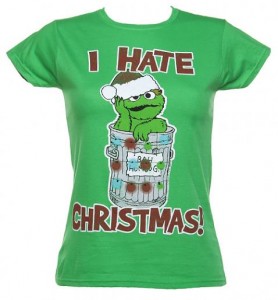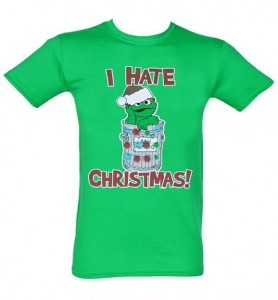 Last, but certainly not least, are a collection of fab and very festive Christmas Jumpers from an amazing company called, imaginatively enough, Cheesy Christmas Jumpers!
Not since the 1980s has the Christmas jumper trend been so big and the last few years has seen the Christmas jumper become the festive fashion trend. The latest UK trend of the ugly Christmas jumper party, makes the search for the most outlandish Christmas jumpers more popular than ever!
These fabulously festive numbers will keep you cosy right through the winter months and comes with a traditional, hand made style design that any knitting aunties would be proud to present to their favoured family member on a chilly Christmas morning.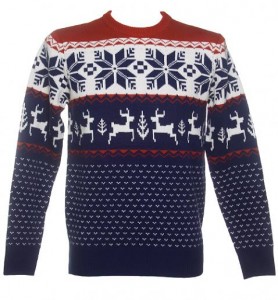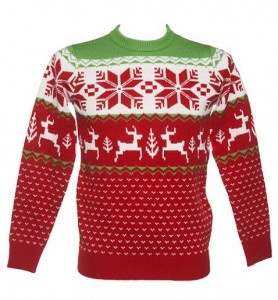 These all singing all dancing, light up creations really are a wonder and will add that extra bit of razzle dazzle to the festive, party season! With working LED lights and diamante baubles on the front panel, decorating the most beautiful of Christmas tree designs, these winter wonderland jumpers are definitely at the top of our wish list this year!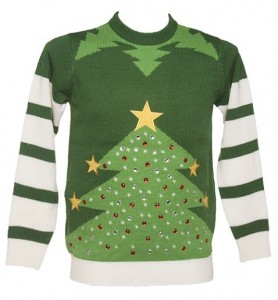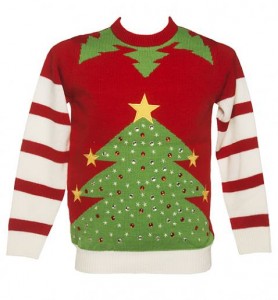 Phew!  There's bound to be something to help get you into the festive state of mind among that lot, and there's even more still to come over the next few weeks.  We'll get you decking the halls, wrapping up warm and humming All I Want For Christmas Is You in no time at all!