Einstein's Ghost! The working week is over which means it's time to rest up and watch movies, yay us!
So like a lonely sleepy Panda stuck up a tree let us try and tempt you down to safety with handfuls of leafy retro cinematic goodness and nostalgic movie magic…… mmm crunchy!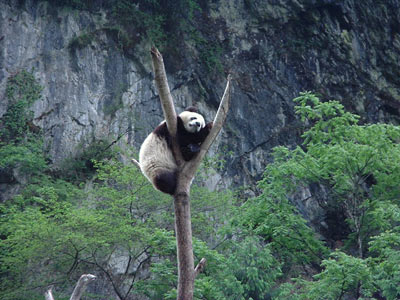 Have a happy retro weekend 🙂
SATURDAY 24th NOVEMBER
Spider-Man 2 (2004) 5* 5:35pm-8:15pm (2 hours 40 minutes)
Peter Parker continues his fight for justice, but unrequited love and personal worries take their toll and he is tempted to abandon his web-slinging alter ego. However, the arrival of deadly new bad guy Doctor Octopus plunges him into a race against time to save New York. Comic-book adventure sequel, with Tobey Maguire, Kirsten Dunst, Alfred Molina, James Franco and Rosemary Harris.
The Love Bug (1968) Film4 2:40pm-4:50pm (2 hours 10 minutes)
Herbie, an irrepressible Beetle car with a mind of its own, takes a shine to a struggling racing driver and helps him to win a string of victories on the track. However, his success attracts the attention of an unscrupulous rival competitor, who will go to any lengths to win the most important race of all. Disney comedy, starring Dean Jones, Michele Lee, Buddy Hackett and David Tomlinson.
The Big Lebowski (1998) ITV4 9:00pm-11:25pm (2 hours 25 minutes)
A case of mistaken identity forces an ageing hippie to divide his time between trying to win a bowling tournament and searching for a wealthy industrialist's kidnapped wife, while getting involved with assorted oddball characters in the process. Coen brothers comedy, starring Jeff Bridges, John Goodman, Julianne Moore, Steve Buscemi, David Huddleston, Philip Seymour Hoffman and John Turturro.
Judge Dredd (1995) 5USA 9:00pm-11:00pm (2 hours)
A law enforcer in a post-apocalyptic city is framed for a series of crimes committed by a fugitive who shares his DNA. He escapes from a prison transport and returns to hunt down the culprit and clear his own name. Sci-fi thriller based on the 2000AD comic-strip, starring Sylvester Stallone, Armand Assante, Max von Sydow, Diane Lane and Rob Schneider.
SUNDAY 25th NOVEMBER
Mermaids (1990) Channel 5 4:25pm-6:20pm (1 hour 55 minutes)
A religious teenager lives with her unconventional mother, who ups sticks whenever a relationship goes wrong, and a younger sister obsessed with swimming. Luckily, the family's latest fresh start leads to romance for both mother and daughter. Comedy, starring Cher, Winona Ryder, Bob Hoskins.
The Wizard of Oz (1939) TCM 1:05pm-3:00pm (1 hour 55 minutes)
Youngster Dorothy Gale is whisked over the rainbow by a tornado into the magical land of Oz, where she inadvertently kills a wicked witch – incurring the wrath of another. Setting out to find the wizard who can show her a way home, she is joined on her journey by a scarecrow, a tin man and a cowardly lion, who all hope their own wishes will be granted. Musical fantasy, with Judy Garland, Ray Bolger, Jack Haley, Bert Lahr and Frank Morgan.
Crocodile Dundee II (1988) Film4 1:00pm-3:10pm (2 hours 10 minutes)
The rugged Australian adventurer sets out to save his reporter girlfriend from New York drug dealers. Having rescued her from their clutches, he realises they will soon be coming after him – so he decides to even the odds by luring them to the Outback for a final showdown. Comedy adventure sequel, starring Paul Hogan, Linda Kozlowski, John Meillon and Charles S Dutton.
Anchorman: The Legend of Ron Burgundy (2004) Sky Movies Modern Greats 10:10pm-11:50pm (1 hour 40 minutes)
The chauvinistic host of a top-rated American news programme in 1970s San Diego fights for his status and job security when they are threatened by the arrival of an ambitious female reporter, whose determination to become a newsreader leads to a bitter battle of the sexes. Comedy, starring Will Ferrell, Christina Applegate, Fred Willard and Steve Carell.
Anchorman what an amazing film, it's also were I find my inspiration each and every week. Will Ferrell's a genius and I will be watching this film again for seventy fifth time.
Whatever you get up to this weekend, enjoy yourselves and don't forget to wax your moustache!