When it comes to shows from our childhood's, Saved By The Bell has to be one of our favourites and so imagine the excitement at Truffle Towers this morning when we heard about a possible reunion show!
Yes that's right, you heard us – rumour has it that the old gang could once again grace our screens after Mark-Paul Gosselaar — the artist formerly known as Saved by the Bell's Zack Morris said he is willing to return to Bayside High School.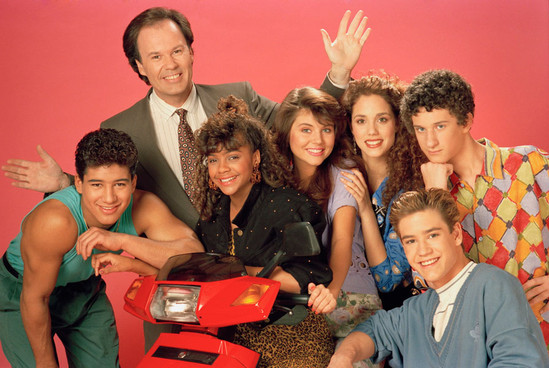 Dennis Haskings AKA Principle Belding has previously said "I have always supported a reunion of any kind including all of us. Honestly, the fans still love us and our show so much … they deserve it!"
What do you think about Mark-Paul Gosselaar comments? Would you watch a "Saved By the Bell" reunion or would you prefer there to be a spin-off? We would so love this to actually happen and see what Kelly, Jessie, Lisa, Zack, A.C Slater and of course Screech have been getting up to since we last saw them in 1993!
So it's just Dustin Diamond, Lark Voorhies, Tiffani-Amber Thiessen, Elizabeth Berkley and Mario Lopez that need to agree now and it could happen – what are our chances?!
We are going to sit and watch re-runs and pray to the retro gods that this happens, all while sporting our latest Saved By The Bell T-Shirts while we wait…………