Salty Sea Boat Captain! The weekend is on the horizon.
So like a birthday party rammed with kids dressed as princesses and pirates in a room adorned with multi coloured balloons and streamers let us be your slightly over eager, little bit pushy mother as we bring to you a massive slice of retro movie greatness and pass you the well wrapped parcel of cinematic awesomeness and over excitedly open the presents of celluloid wonder.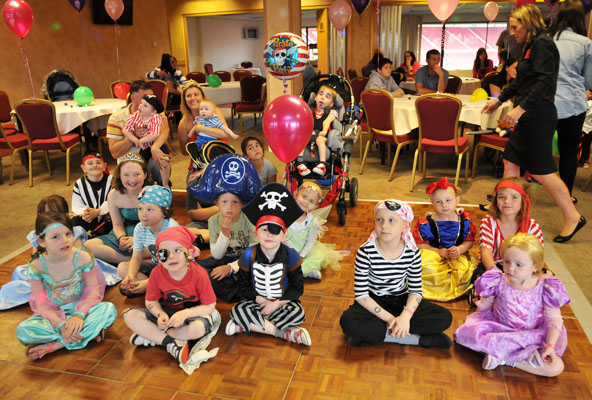 Have a happy retro weekend 🙂
SATURDAY 23rd FEBRUARY
Flashdance (1983) Sky Movies Drama & Romance 4:00pm-5:45pm (1 hour 45 minutes)
A determined factory welder leads a double life as an exotic dancer by night. Her real ambition is to become a ballet star, and with the support of her boss and an instructor, she sets out to realise her dreams. Drama, with Jennifer Beals, Michael Nouri, Lilia Skala, Sunny Johnson, Kyle T Heffner and Lee Ving.
Jurassic Park (1993) ITV2 7:20pm-9:50pm (2 hours 30 minutes)
Scientists are given a sneak preview of a safari park inhabited by genetically engineered dinosaurs created by an eccentric tycoon. However, it all goes wrong when a greedy employee sabotages the security systems, allowing the prehistoric beasts to roam free and hunt the visitors. Steven Spielberg's action adventure, starring Sam Neill, Laura Dern, Jeff Goldblum, Richard Attenborough and Samuel L Jackson.
Beverly Hills Cop II (1987) E4 9:00pm-11:05pm (2 hours 5 minutes)
Wisecracking Detroit detective Axel Foley returns to Los Angeles to investigate a spate of violent robberies, but gets more than he bargained for when he finds himself up against an arms dealer who uses a glamorous hit-woman to do his dirty work. Comedy thriller sequel, with Eddie Murphy, Judge Reinhold, John Ashton, Ronny Cox and Brigitte Nielsen.
The Runaways (2010) Film4 9:00pm-11:05pm (2 hours 5 minutes)
Premiere. Biopic of the 1970s rock band, following guitarist Joan Jett's alliance with eccentric producer Kim Fowley to create an all-female group. Troubled 16-year-old singer Cherie Currie catches Fowley's eye as the perfect frontwoman for the group, but as they embark on a Japanese tour, life in the public eye takes its toll. Starring Kristen Stewart and Dakota Fanning.
SUNDAY 24th FEBRUARY
Explorers (1985) Film4 2:55pm-5:05pm (2 hours 10 minutes)
Three boys build an interplanetary craft and go in search of the source of a signal from outer space. However, the aliens responsible are not what the young astronauts expected them to be. Sci-fi adventure, starring Ethan Hawke, River Phoenix, Jason Presson, Dick Miller, James Cromwell, and Robert Picardo in three roles.
Edward Scissorhands (1990) E4 8:00pm-10:05pm (2 hours 5 minutes)
A reclusive genius creates a boy but dies before completing him, leaving his brainchild with scissor-like blades in place of hands. A kindly woman from a nearby suburb takes pity on the lonely boy and welcomes him into her home. He quickly becomes a hit in the neighbourhood – but then his new friends start to turn against him. Tim Burton's fantasy, starring Johnny Depp, Winona Ryder, Dianne Wiest and Vincent Price.
The Naked Gun: From the Files of Police Squad! (1988) Sky Movies Comedy 2:55pm-4:35pm (1 hour 40 minutes)
While investigating the shooting of a colleague, disaster-prone police lieutenant Frank Drebin uncovers a plot to assassinate Queen Elizabeth II during her visit to Los Angeles. However, after he is sacked from the force by the mayor, the cop has to operate beneath the radar to get to the bottom of the conspiracy. Comedy, with Leslie Nielsen, Priscilla Presley and Ricardo Montalban.
The Big Lebowski (1998) ITV4 11:30pm-1:55am (2 hours 25 minutes)
A case of mistaken identity forces an ageing hippie to divide his time between trying to win a bowling tournament and searching for a wealthy industrialist's kidnapped wife, while getting involved with assorted oddball characters in the process. Coen brothers comedy, starring Jeff Bridges, John Goodman, Julianne Moore, Steve Buscemi, David Huddleston, Philip Seymour Hoffman and John Turturro.
Ding ding ding! Bonus movie moment to get you going, from the best dinosaur movie ever.
Whatever you get up to this weekend play safe and enjoy yourselves.