Check out these fresh new ET T-Shirts we've just added to the site!  Everyones favourite Extra Terrestrial from the classic 1982 film is back in our amazing Keep Calm and Phone Home retro tees.  Inspired by the morale boosting Keep Calm and Carry On propaganda posters originally produced during the Second World War but experiencing a resurgence in popularity recently, this design is classic and instantly recognisable.
These Keep Calm T-shirts are available in both ladies and mens sizes.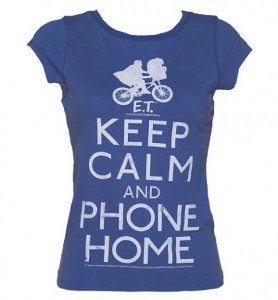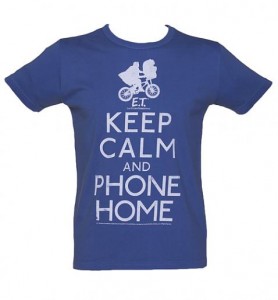 And if this T Shirt design has got you reminiscing about the sci-fi movie masterpiece from the 80s, here's a trailer to cheer up your day.  They don't make them like this anymore!
[lyte id="taMnCjzKgd8″ /]
xoxo