Everyone loves a good reunion right?! With so many TV Shows and live performances popping up all over the country including the likes of 5ive, Bewitched, and who can forget The Spice Girls during the London Olympics Opening Ceremony, however weird but impressive that might have been.
Well! It seems that the fever has spread and has sparked the amazing reunion of some of the cast member from cult TV show The Fresh Prince of Bel Air. That's right, Carton (Alfonso), Jazz (Jeffrey A. Townes), and of course Will Smith (ermm Will Smith) were seen on their way to an evening out together looking not a huge amount like their former selves it must be said….except Will who will always be cool in our eyes.
Looking dapper guys! Long gone are the epic 80s-90s loud threads that we all grew up with. What were we thinking?!
Not only that! The amazing retro duo also took to the small screen once more, and in amazing style in Graham Nortons Friday night show. Will Smith gave an amazing performance with his film star son Jaden (AKA The Karate Kid 2010 AND upcoming After Earth film star) and were later joined by Frish Prince star Carlton Banks played by Alfonso Ribeiro who threw some classic shapes from the show. Take a peep….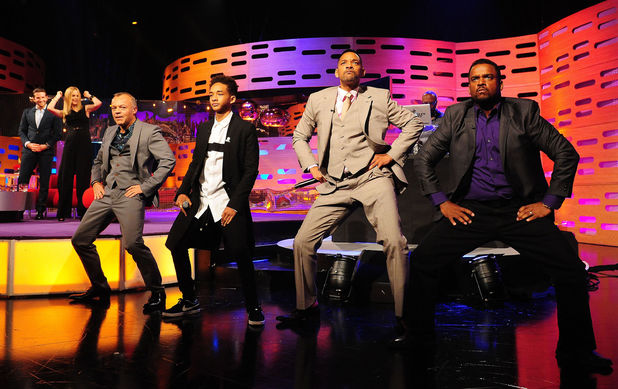 Did you catch the show? What did you think?
This has certainly got some crazy ideas of them filming something together once again, but sadly we think that idea will remain only in our wildest dreams.
If you're as big a Fresh Price fan as we are, you'll love our amazing range of retro Fresh Prince T-shirts and Will Smith Tees!
xoxo