Now there's a few simple things in life that we can rely on for a few moments of heaven, listening to our favourite songs, a cold shower on a hot day and of course, cracking open an ice cold can of Coca-Cola! Now imagine getting in indulge ourselves but knowing the treat doesn't stop at the end of the can? Well with some of these amazing and oh-so inventive ideas for how you can get more from your drink, this is exactly how it can be!
Yep all over the world, Coca-Cola fans have been coming up with some amazing and super creative ways to get more from your Coke with some brilliant ideas for things you can make or do with your cans and bottles.
Here's a few of our favourite ideas to help inspires some creative recycling of your own….
Free 'Can'dle holders! Yep you can turn a humble coke can into and amazing custom candle holder featuring your favourite drink.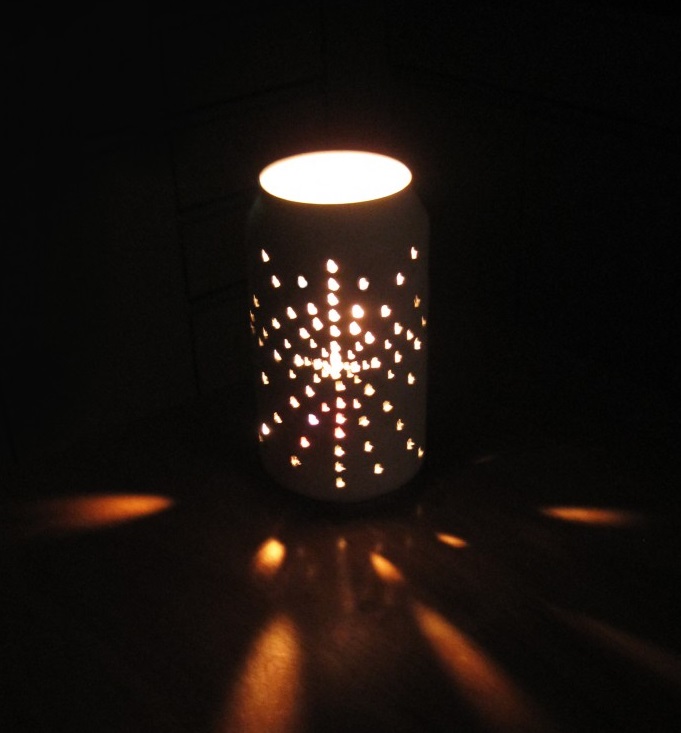 Keep the classic Coca-Cola shape with some amazing bottle glasses with the tops carefully cut off and smoothed. Perhaps one for the more experienced crafters or professionals here.
Feeling flowery? Why not turn the top ends of a family size plastic Coca-Cola bottle into some funky flower ornaments. A lick of paint and its transformed.
More of a practical person? Why not simply cut the top of again and use it as a cheap funnel for around the house, garage or whatever you fancy! Great for topping up the car's fluids.
Ring pulls to the rescue! A quick handy trick to keep various outfits together in your wardrobe is to use a ring pull to keep them next to each other. Easy!
Check and amazing vase! A classic Cola bottle can be quickly turned into a cheap and easy flower vase that can be customised however you like. Colours, pattern….whatever!
Plastic herb planters. Get some green fingers in a super green way with this amazing and simple idea. Simple cut a bottle in half at the middle, turn the top part upside down and into the lower hald and secure. Done!
Paint with plastic. You can find art in anything with this great idea to paint a flower design using the base of a Coca-Cola bottle. Great for painting with kids or getting creative at the weekend.
Feeling inspired? Or perhaps just a little thirsty 🙂 Don't forget to take a peep at our amazing range of official Coca-Cola merchandise including Coke T-Shirts, accessories and more.
xoxo