Hello movie fans! With a fresh new year stretching out in front of us, we thought we would take a look ahead to see what amazing new films will be heading our way over the coming weeks and months that promise to make 2014 that extra bit more memorable.
No doubt many of you lot are already looking for your next film fix so here's what to expect. Sit back, get the popcorn at the ready and sit tight as we take you to far and distant lands where anything is possible with our definitive guide to the films you need to put on your will-watch list. Enjoy!
The Amazing Spider-Man 2
Yep, The Social Network star Andrew Garfield is back one again, donning the spandex and hitting the streets as unlikely super hero Peter Parker. In this next installment, the emergence of Electro means Spider-Man must confront a foe far more powerful than himself. As his old friend, Harry Osborn (Dane DeHaan), returns, Peter comes to realise that all of his enemies have one thing in common: OsCorp. Sure to be another action packed ride. We can't wait to see him back in action.
Transformers: Age of Extinction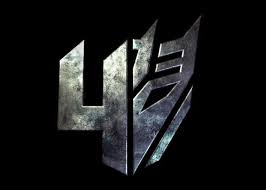 That's right folks, the huuuuge Transformers franchise is all set to go and 'prime'd ready to smash 2014 with another all out edge of your seat action and adventure film full of robot fights, explosions and more. This time with a whole new cast featuring Hollywood hero Mark Wahlberg as the lead with Nicola Peltz and Jack Reynor hot on his heels. Big boots to fill. Stay tuned peeps!
| | |
| --- | --- |
| Men's Transformers Retro Robots in Disguise Heavyweight T-Shirt | EXCLUSIVE Ladies Transformers All Over Print Cut Out Shoulder Dress |
The Hobbit: There and Back Again
Okay okay sooo maybe a little while to wait for this one then, nearly a whole year! Continuing their epic adventure, this next film promises to be every bit the fun, magical and action-packed film like its predecessors. So! The Company of Thorin has reached Smaug's lair; but, can Bilbo and the Dwarves reclaim Erebor and the treasure? And, if so, can they hold on to it? Can you wait this long to find out??
Captain America: The Winter Soldier
Continuing the amazing Marvel Superhero collection, this next installment of national hero Captain America is sure to fill your action bellies fit to bust! After the cataclysmic events in New York with The Avengers, Marvel's "Captain America: The Winter Soldier" finds Steve Rogers, a.k.a. Captain America, living quietly in Washington, D.C. and trying to adjust to the modern world. But when a S.H.I.E.L.D. colleague comes under attack, Steve becomes embroiled in a web of intrigue that threatens to put the world at risk. Joining forces with the Black Widow, Captain America struggles to expose the conspiracy while fighting off assassins. When the full villainous plot is revealed, Captain America and the Black Widow enlist the help of a new ally, the Falcon. However, they soon find themselves up against a formidable enemy—the Winter Soldier. Hold onto your hats!
RoboCop
Blast from the past! Yep Robocop is back once again to dish out a healthy dose of justice. The year is 2028 and multinational conglomerate OmniCorp is at the center of robot technology. Their drones are winning American wars around the globe and now they want to bring this technology to the home front. Cop Alex Murphy doing his best to stem the tide of crime and corruption in Detroit. After he is injured in the line of duty, OmniCorp utilises their remarkable science of robotics to save Alex's life. He returns to the streets of his beloved city with amazing new abilities, but with issues a regular man has never had to face before.
X-Men: Days Of Future Past
You really can't go wrong with a all-action flick jam packed with some of the most iconic superheroes ever! With so many amazing super hero films coming our way recently, it's an amazing time to watch some real retro icons hit the screen and kick some enemy butt! In this next installment, Wolverine will be sent back in time to prevent the impending doom of mankind and the mutants. Bring it on we say!
Noah
Probably one of the oldest stories ever told, this fantastic looking film will see Hollywood action hero Russell Crowe take up the role of Noah as he fight to protect his family form an impending apocalyptic deluge. Truly biblical! We can't wait for this.
Need for Speed
He's back folks! Yep Jessie, sorry Aaron Paul will be hitting the silver screen in a tire screeching full throttle movie based on the hit game. Fresh from prison, a street racer who was framed by a wealthy business associate joins a cross country race with revenge in mind. His ex-partner, learning of the plan, places a massive bounty on his head as the race begins. Buckle up peeps!
That's a wrap folks! Sadly we have missed out some pretty big flicks that will be showing their faces this year, no doubt 2014 is sure to be another amazing year full of epic films and we can't wait!
What films are you most looking forward to this year?
xoxo