What a man! Yes action-movie hero and all round machine of a man Sylvester Stallone celebrate his 68th Birthday today and we thought, what better time to celebrate a real retro icon!


.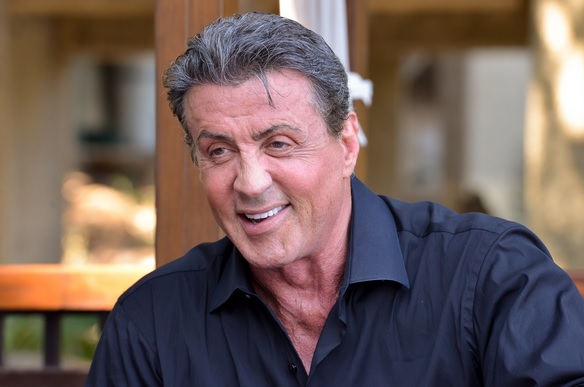 Possibly the ultimate self-made movie star, Stallone has been with us is some of the biggest films (with the biggest budgets) ever and has made himself into some of the most iconic characters through the 70s and 80s and still knows how to do his thing today!

Writing, directing and staring, he has paved the way for his success at every step of the way. After he saw Muhammad Ali fight Chuck Wepner in 1975, deeply inspired, Stallone ran home and three days later had a script for "Rocky.". Amazing stuff and a real turning point in his life which also earned 10 Academy Award nominations and a place in our top movie collections.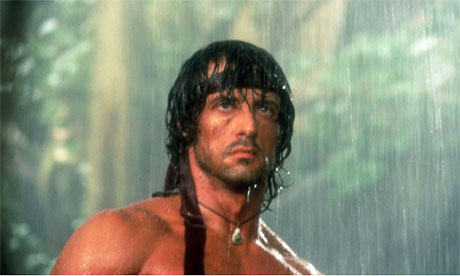 It's been a real K.O. of a career for the actor, producer, director, musician, sometimes painter and Boxing Hall of Fame member. So much so we thought we would help remind you guys of just what amazing characters, films and even scenes he has given us over the years. Take a look at some of our personal Sylvester highlights….


.
Cobra (1986)

Kicking things off we have 1986 flick Cobra. Tough guy cop Marion Cobretti enters a hostage situation in a grocery store near the beginning of Cobra. You know he means business as he's wearing Aviator shades, chewing a toothpick and possesses a mean scowl. "It's time to waste you," he vows before confronting the perpetrator – and he unflinchingly does so thanks to a knife/gun combo. POW!


.
Rocky (1976)

Of course Rocky! Rocky isn't s much a series of films, it's an epic story of struggles, dreams, fighting for what you want (literally at times), overcoming life's problems and of course some good old fashioned underdog action. What more could you want?
Bring us such classic moments as "Adriaaan! Adriaaaaaan!" and that iconic stairs moment (above) who EVERYONE – whoever you are has done at some point or another. That's a fact.


.
Rocky IV (1985)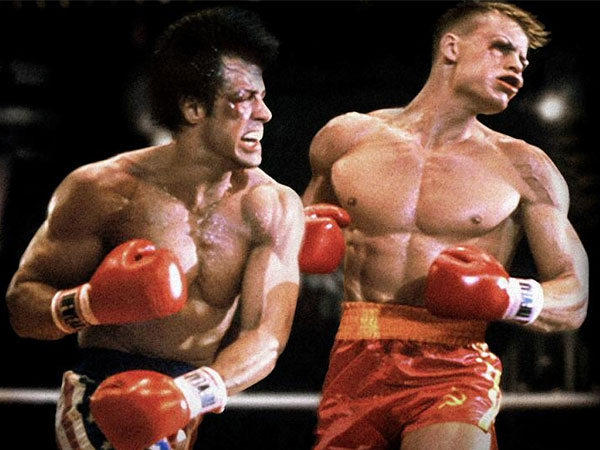 Another notch in the Rocky empire, Rocky IV is well know for the fights again Russian giant Ivan Drago and naturally the big speech!
Rocky Balboa usually lets his fists do the talking, but after conquering Ivan, he unleashes some powerful verbals. Addressing the crowd he explains how "everyone can change," and that "in here there were two guys killing each other, but I guess it's better than 20 million.".


.
Demolition Man (1993)

Frozen in 1996, Phoenix, a convicted killer is "thawed" out for parole well into the 21st century. Revived into a crime free society, Phoenix resumes his murderous rampage, and no one can stop him. Spartan, the cop who captured Phoenix in 1996 has also been cryogenically frozen, this time for a crime he didn't commit. In desperation they turn to Spartan to help recapture Phoenix….again.


.
Cliffhanger (1993)
After one of the most memorable openings to any film in which skilled mountain climber Gabe Walker fails to save his lady from plunging to her death, Cliffhanger's ending saw Sly in far less generous mode. On top of a helicopter dangling from a rock face, Gabe batters John Lithgow's thieving bad guy, splutters out some unintelligible insults and jumps to safety in the nick of time.
Not one for those with a fear of heights but such a great film if you're on the hunt for a good old good buy bad buy flick.


.
Rambo (1982-2008)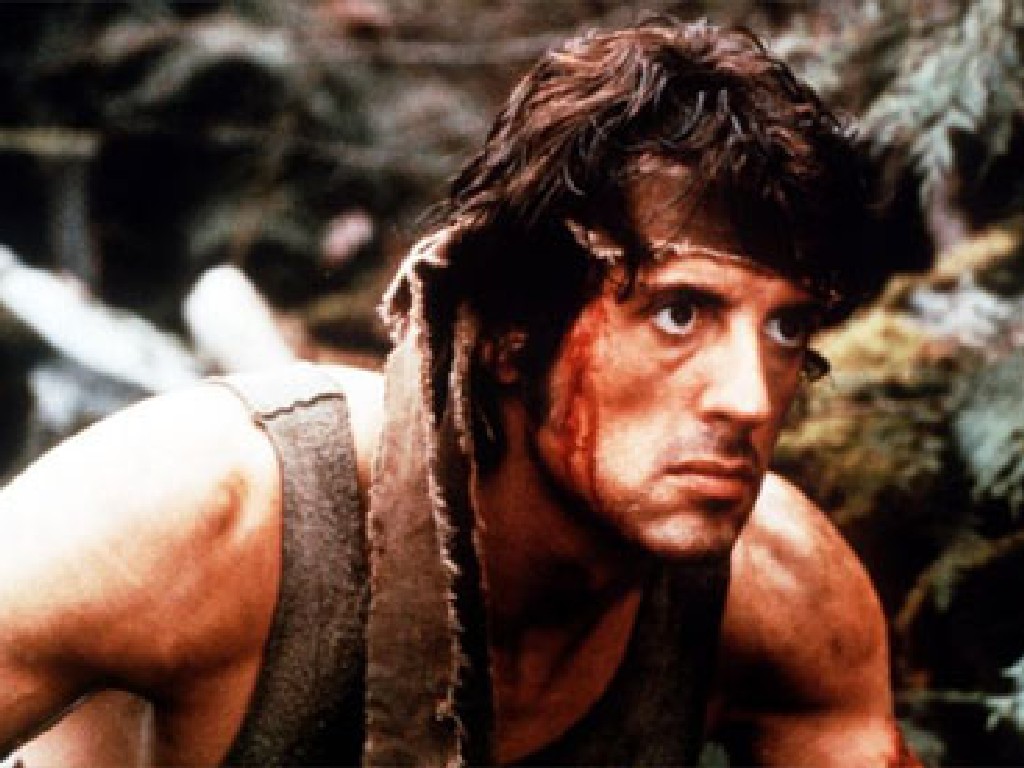 Playing John Rambo, a troubled Vietnam War veteran and former Green Beret, Stallone became the ultimate man and all round killing machine and survival expert….a winning combination for any film! We saw John during the series of four flicks consisting of First Blood (1982), Rambo: First Blood Part II (1985), Rambo III (1988), and Rambo (2008 where he faced charges of vagrancy by police and manhunted, as well as some pretty action-packed and daring rescue missions.

Big muscles, bigger guns and of course some of the best action sequences ever, what a man!

The Specialist (1994)
Starring along side Sharon Stone and James Woods, Sallone (Ray Quick) is a explosives experts working for the CIA. After a mission gone wrong resulting in the death of a little girl, Ray becomes a bomber-for-hire who lives off the grid. Ray's latest client May Munro,  hires Ray to assassinate Miami mobsters who murdered her parents when she was a child. Things take a turn when one of the mobsters was the song of a crime boss who then sends crooked Ex CIA agent (Ray's former college) to deal with Stallone and get revenge. WOWZERS!
The Expendables (2010)
Ever wanted a film jam packed with every living bad ass action movie hero?? Well…this is the film just for you! This time playing veteran army guy Barney Ross, Barney leads the "Expendables", a band of highly skilled mercenaries including knife enthusiast Lee Christmas, martial arts expert Yin Yang, heavy weapons specialist Hale Caesar, Toll Road and loose-cannon sniper Gunner Jensen.
The team are offered a cool $5million to kill the corrupt General Garza and so the hunt is on as they go for gold and scout out their target, only later to discover a little more about their customer Mr Church and the real motivation for going after Garza. Packed with big guns and bigger explosions, this is a real gem of a action film if not just the the names and faces in it along the way.
.
Get stuck into some Stallone action of your very own with our amazing and oh-so exclusive range of Rambo T-Shirts and Rocky T-Shirts and vests from only £19.99….
| | |
| --- | --- |
| | |
| | |
So there you have it peeps! Maybe this has given you a little insight into some of the amazing work from the Birthday boy, or perhaps this has just given you some extra motivation to grab some of these classics and watch them all over again.

So which are your favourite Stallone flicks or moments?

Let us know by leaving a comment below…

xoxo