Calling all you Bowie fans! We've got a real treat for you here. Working hard once again, we've been super busy designing some amazing new Bowie Tees for all you fans out there to snap up and we've come up with a real cracker featuring the place that helped to make Bowie just who he is…The Marquee Club.


.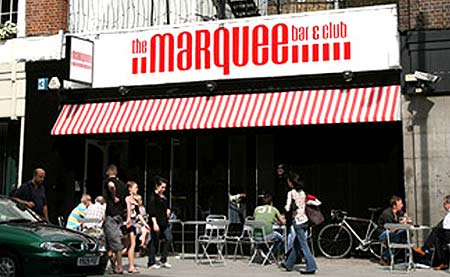 The Marquee Club is a real legend of the streets of London and has seen a whole host of the biggest names and bands ever to take to the stage. Often defined as "the most important venue in the history of modern pop music", this venue is just about as cool as they come and has seen more styles and genres develop that almost any other.

This iconic stage was first opened back on April the 19th 1958 at 165 Oxford Street, London (now at 90 Wardour Street, Soho). Since then is has seen the likes of The Rolling Stones, The Who, Status Quo, Led Zeppelin, Jimi Hendrix, Cream, Pink Floyd, Joy Division, The Clash, The Cure, The Police, Siouxsie and the Banshees, the Sex Pistols and of course… David Bowie!


Starting his music career at a young age in a number of local bands, Bowie soon launched a solo career which was through The Marquee club's very own label 'Marquee Artists'. David Bowie became a bit of a regular name with The Lower Third and The Buzz and also took up a residency there.

After his launch of 'Hunky Dory' back on the 3rd of February 1970 which featured "Changes" and "Life On Mars?", Bowie simply became too big for the limited capacity of the Marquee Club. It was this last legendary gig that had inspired out latest exclusive David Bowie T-Shirts!

Take a peep…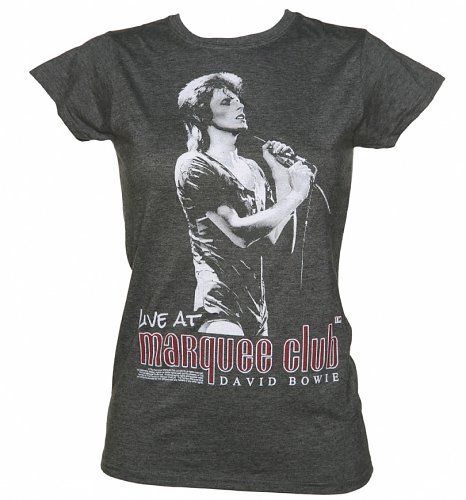 If you're looking for a fantastic way to show your love for one of the most iconic artists in music ever AND the legendary club that helped to launch him, these latest designs are the just what you're looking for!

Grab yours today for just £19.99 only at TruffleShuffle.co.uk.
Save