Here we go! It's the lean, green, ninja team!
For as long as we'd possibly care to remember, we've known and loved the Teenage Mutant Ninja Turtles. From back as kids when we would totally not act out battle scenes and pretend to be our favourite Turtle (Leonardo obviously), we've been in love with these crime fighting dudes.
Thankfully, because we have the most awesome job in the world, we get to spend our days searching high and low for some of our favourite things, ready to pop them onto the site for the whole world to see and snap up for their very own. We know, it's a hard life.
Feeding on our Leonardo, Donatello, Raphael, and Michelangelo love, we've just gotten our eager hands one some amazing new Teenage Mutant Ninja Turtles T-Shirts that are THE perfect way to show off your inner green hero in style. Take a peep….
Leonardo
The eldest, most disciplined and ultimately the fearless leader of the pack, Leonardo is a force to be reckoned with and is top of our 'which one would you be' list.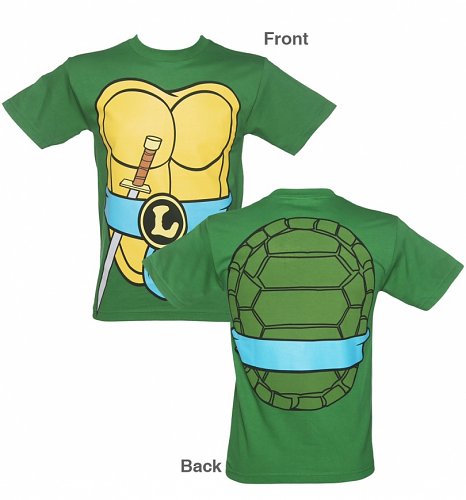 Michelangelo
On the other end of the scale, we have Michelangelo! The youngest, most enthusiastic and the real party dude in the gang, Michelangelo and his nunchakus are sure to be where the fun is at and will always be there to put a smile on people's faces. If this sounds like you, this is the t-shirt for you!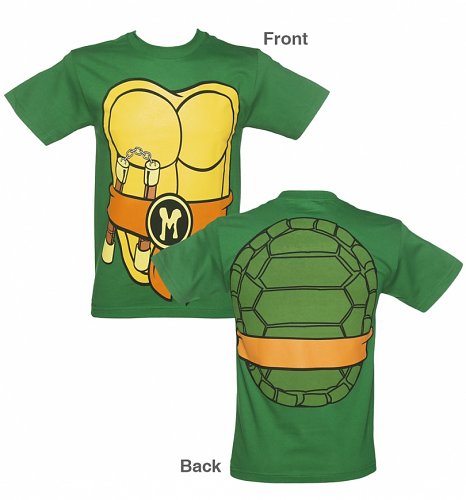 Donatello
A real master of the tech, inventor and all round genius, Donatello is the real brains behind the team and is sure to get them out of even the stickiest of situations with his know how. Slip this Donatello Costume tee on, grab a big stick and get ready to rock.

Teenage Mutant Ninja Turtles Lyrics T-Shirt
Show some love for the whole team in one go with this funky new lyrics tee!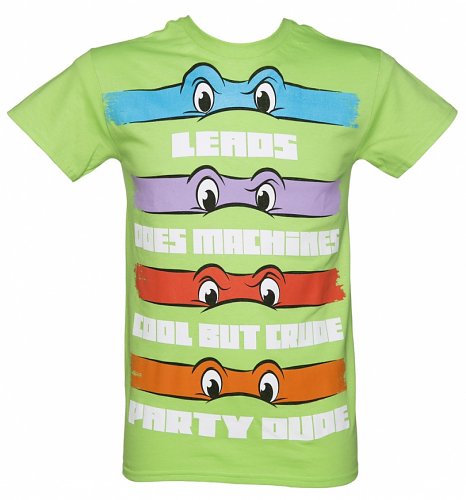 For all these and a whole lot more, check out our huge range of official TMNT merchandise over at TruffleShuffle.co.uk.
So who is your favourite? Let us know by leaving a comment below….
xoxo