Cheese and crackers! Another retro movie weekend is here and… well… let's dive in!
Saddling up and gripping the bars, we're setting off into the forest with our trusty bike for some adventure and adrenaline. Setting off down a local trail, we'll masterfully jump, duck and weave our way through the wilderness as we let gravity pull us ever closer to our final destination. Hitting our final turn like a surfer turning on a wave, we'll rejoice in our success, pause for a moment then think… let's do that again!
Have a happy retro weekend!
SATURDAY 18th FEBRUARY
.
The Muppets Take Manhattan (1984) Sony Movie Channel 9:00am-11:10am (2 hours 10 minutes)
Kermit, Miss Piggy, Fozzie Bear and company try to take Broadway by storm with their college show, setting the stage for a host of misadventures as they yearn for stardom in the Big Apple and set out to raise the money to finance their production. Comedy, performed by Jim Henson and Frank Oz, with appearances by Liza Minnelli, Art Carney, Dabney Coleman, Gregory Hines, Joan Rivers, Brooke Shields, Linda Lavin and Elliott Gould.
Scrooged (1988) Film4 2:45pm-4:50pm (2 hours 5 minutes)
A heartless TV executive is cruel to his employees and just sees the festive season as an opportunity to make money. However, on Christmas Eve, three ghosts arrive in the night and challenge him to change his cynical ways by showing him his past, present and future. Comedy based on Charles Dickens' A Christmas Carol, starring Bill Murray, Karen Allen, John Forsythe, David Johansen and Carol Kane.
Despicable Me (2010) ITV 5:10pm-7:00pm (1 hour 50 minutes)
A criminal mastermind hopes to seal his reputation as the greatest villain of them all by stealing the moon. First he needs to get his hands on a shrinking ray owned by a rival evil genius, and adopts three orphan girls to help him – but finds that fatherhood brings out his long-buried caring side. Animated comedy, with the voices of Steve Carell, Jason Segel, Russell Brand and Julie Andrews.
Tootsie (1982) Film4 6:40pm-9:00pm (2 hours 20 minutes)
A New York actor's difficult reputation has rendered him unemployable. When a TV soap advertises a new female role, he disguises himself as a woman for the audition – and wins the part. But the character proves so popular, he is forced to keep up the pretence indefinitely. Comedy, starring Dustin Hoffman, Jessica Lange and Bill Murray. Directed by Sydney Pollack, who makes a cameo appearance as Hoffman's agent.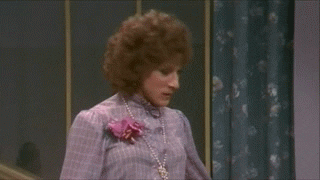 Passenger 57 (1992) Dave 9:00pm-10:40pm (1 hour 40 minutes)
After his wife is shot dead during a robbery, a cop hands in his badge and takes up a job offer from an old friend to be a security adviser for a major transatlantic airline. On the flight taking him to his new employers in Los Angeles is an international terrorist being escorted to trial by the FBI – while the prisoner's accomplices are disguised as passengers and crew and plan to hijack the plane. Action thriller, with Wesley Snipes, Bruce Payne, Tom Sizemore, Alex Datcher, Bruce Greenwood and Elizabeth Hurley.
The Specialist (1994) ITV4 9:05pm-10:10pm (1 hour 5 minutes)
An explosives expert is reluctantly persuaded out of retirement by the charms of a vengeful woman bent on destroying the gang that murdered her parents. He carries out a series of assassinations, but finds himself caught in a deadly game of cat and mouse when one of his targets hires a former colleague to track him down. Action thriller, starring Sylvester Stallone, Sharon Stone, James Woods, Rod Steiger and Eric Roberts.
SUNDAY 19th FEBRUARY
.
Addams Family Values (1993) Channel 4 2:35pm-4:30pm (1 hour 55 minutes)
Spooky couple Gomez and Morticia hire a nanny to look after their new baby son – and stop him suffering an early death at the hands of his jealous elder siblings. Romance soon blossoms between the new childminder and Uncle Fester, but he does not realise she is planning to kill him once she has got hold of the family fortune. Comedy sequel, starring Anjelica Huston, Raul Julia, Christopher Lloyd, Christina Ricci and Joan Cusack.
National Lampoon's Vacation (1983) Channel 5 4:35pm-6:25pm (1 hour 50 minutes)
A bumbling all-American family man takes his wife and kids on a disaster-filled cross-country drive to California to visit famous theme park Walley World – but their chances of arriving at their destination in one piece are looking slim. Comedy, starring Chevy Chase, Beverly D'Angelo, Randy Quaid, Imogene Coca, Anthony Michael Hall, Christie Brinkley and John Candy.
National Lampoon's European Vacation (1985) Channel 5 6:25pm-8:10pm (1 hour 45 minutes)
The disaster-prone Griswolds appear on a TV game show, and through a happy accident, end up winning a holiday touring Europe. The trip takes them to Britain, France and Germany, causing mayhem wherever they go, while the final destination in Rome leads to a run-in with a gang of thieves. Comedy sequel, starring Chevy Chase and Beverly D'Angelo.
Men in Black II (2002) E4 7:15pm-9:00pm (1 hour 45 minutes)
Agent J investigates the unauthorised landing of a spacecraft and discovers a malevolent alien disguised as a lingerie model is on the verge of destroying humanity. His only hope of stopping her diabolical plot is to restore the memory of his retired partner K – but his former mentor takes more than a little convincing. Sci-fi comedy sequel, directed by Barry Sonnenfeld, starring Will Smith, Tommy Lee Jones, Rosario Dawson, Lara Flynn Boyle, Johnny Knoxville, Rip Torn and Tony Shalhoub.
Whatever you're up to this weekend, don't forget to wipe your feet and remember that sometimes you've just got to go for it!