What's that coming over the hill? Is it dangerous? Is it spectacular? Is it going to change our lives forever? Welll… YES as it's this weeks retro movie rundown!
With the sounds of arcade machines ringing all around us, we find ourselves gazing down the 60 feet long glassy wood lane towards our ten, nervous pins standing tall. Selecting our ball of choice which has the perfect weight and grip size, we take aim and begin our swift but perfectly calculated throw before sending our ball hurling towards our victims.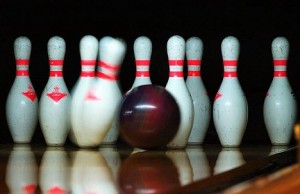 SATURDAY 10th February
.
Look Who's Talking (1989) 5STAR 11:25am-1:30pm
Pregnant Mollie is dumped by her boyfriend, and sets out after the baby's birth to find a surrogate father for her infant son Mikey, who comments on proceedings through a wisecracking inner monologue. Mikey is confident the cab driver who helped deliver him is the perfect man for the job – but his mother is less than convinced. Comedy, with John Travolta, Kirstie Alley and the voice of Bruce Willis.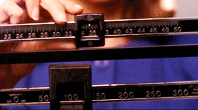 Volcano (1997) Film4 4:35pm-6:35pm (2 hours)
A river of molten lava spews from an erupting volcano onto the streets of Los Angeles, prompting the head of a crisis agency to team up with an intrepid scientist in a frantic and dangerous bid to save the city's residents. Disaster thriller, starring Tommy Lee Jones, Anne Heche, Gaby Hoffmann, Keith David and Don Cheadle.
I, Robot (2004) Film4 6:35pm-9:00pm (2 hours 25 minutes)
The inventor of an advanced form of intelligent robot is found dead, and the detective investigating the case is certain that one of the scientist's mechanical creations is responsible – but no one believes his theory because the robots have been programmed to prevent them from harming humans. Sci-fi thriller, inspired by the Isaac Asimov stories, starring Will Smith, Bridget Moynahan and Alan Tudyk.
The Silence of the Lambs (1991) Channel 5 10:30pm-12:40am (2 hours 10 minutes)
Trainee FBI agent Clarice Starling is sent to interview an imprisoned psychopath with a taste for eating his victims. The inmate offers to help catch a serial killer who is holding a politician's daughter hostage – but to learn what he knows, Clarice has to engage in his dangerous mind games. Jonathan Demme's Oscar-winning thriller, based on Thomas Harris's novel, starring Jodie Foster, Anthony Hopkins, Scott Glenn and Ted Levine.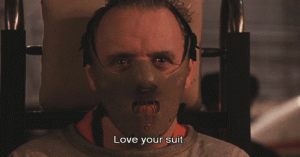 Lethal Weapon 2 (1989) ITV 10:50pm-1:00am (2 hours 10 minutes)
Headstrong cop Martin Riggs and his cautious partner Roger Murtaugh stumble across a plot by a South African diplomat to launder drugs money by shipping gold coins into the US via his embassy. Protected by diplomatic immunity, the crook looks certain to evade the law – while his chief henchman has a connection to Riggs' traumatic past. Action thriller sequel, with Mel Gibson, Danny Glover, Joe Pesci, Joss Ackland, Derrick O'Connor and Patsy Kensit.
The Fly (1986) Film4 11:10pm-1:00am (1 hour 50 minutes)
A scientist invents a teleportation machine, but as he prepares to test the apparatus on himself he is unaware that a housefly is inside the system with him. The experiment causes his body to splice genetically with the insect, leading to a terrifying and grotesque transformation. David Cronenberg's remake of the 1950s horror, starring Jeff Goldblum, Geena Davis and John Getz.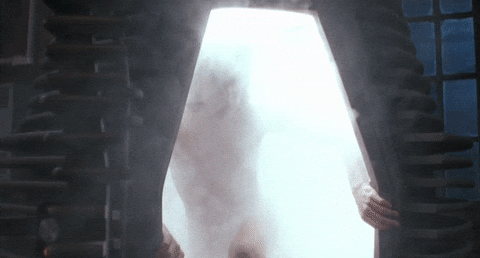 SUNDAY 11th February
.
The Railway Children (1970) ITV3 10:00am-12:15pm (2 hours 15 minutes)
Three Edwardian children are forced to leave their comfortable middle-class London home and move to the wilds of Yorkshire after their father is wrongfully imprisoned for treason. Family drama adapted from E Nesbit's story, starring Jenny Agutter, Sally Thomsett, Gary Warren, Dinah Sheridan, Bernard Cribbins, William Mervyn and Iain Cuthbertson.
The Return of the Pink Panther (1974) Sony Movie Channel 11:30am-1:55pm (2 hours 25 minutes)
The inept Inspector Clouseau sets out to unmask a notorious international jewel thief believed to be behind the theft of a priceless diamond – but anarchy, as ever, follows wherever he goes. Blake Edwards' comedy sequel, starring Peter Sellers, Christopher Plummer, Catherine Schell, Herbert Lom, Burt Kwouk and Graham Stark.
Casper (1995) E4 12:30pm-2:30pm (2 hours)
A paranormal expert moves into a haunted house where his daughter befriends the amiable ghost of a young boy – but things start to go awry when three smelly spooks and two dastardly crooks try to chase the new residents away. Family comedy, starring Christina Ricci, Bill Pullman, Eric Idle, Cathy Moriarty and featuring the voice of Malachi Pearson.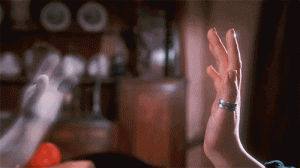 Brewster's Millions (1985) Sony Movie Channel 1:55pm-4:05pm
A baseball player is stunned to learn he has come into a massive inheritance. Unfortunately, there is one condition – he must somehow find a way to spend $30million in just one month, or he will lose the lot. Meanwhile, two scheming lawyers, who stand to get the money if he fails, are determined to sabotage his efforts. Comedy, starring Richard Pryor, John Candy, Lonette McKee and Jerry Orbach.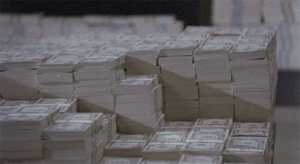 Smokey and the Bandit II (1980) Sony Movie Channel 4:05pm-6:20pm (2 hours 15 minutes)
The maverick haulier must overcome a crisis of confidence when he and his friends are hired to transport a pregnant elephant to Texas, a mammoth task that proves far from easy, especially with their old enemy in hot pursuit. Road comedy, with Burt Reynolds, Jackie Gleason, Jerry Reed, Dom DeLuise and Sally Field.
Evolution (2001) Film4 4:50pm-6:50pm (2 hours)
Two science teachers investigate a mysterious meteor and discover it is oozing a strange fluid containing millions of minuscule but rapidly evolving organisms – which start to turn into terrifying alien monsters with a taste for human flesh. Sci-fi comedy, starring David Duchovny, Orlando Jones, Julianne Moore, Seann William Scott, Dan Aykroyd and Ted Levine.
Men in Black (1997) E4 7:00pm-9:00pm (2 hours)
A streetwise cop is enlisted by a top-secret government force dedicated to policing alien visitors to Earth, teaming up with a veteran agent just as a body-swapping extraterrestrial giant insect begins a reign of terror throughout New York City. Sci-fi comedy, starring Will Smith, Tommy Lee Jones, Linda Fiorentino, Rip Torn and Vincent D'Onofrio.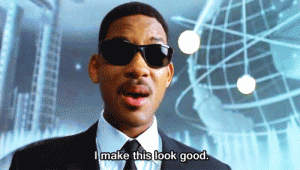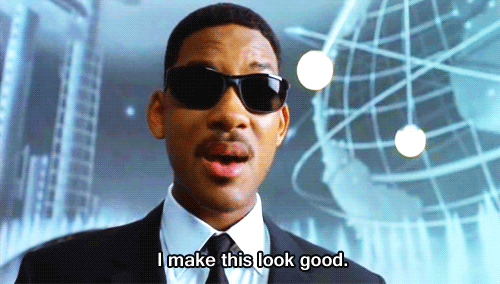 Timecop (1994) 5STAR 11:00pm-1:00am
A federal agent entrusted with preventing the misuse of time travel sets out to track down a corrupt politician who plans to manipulate history. However, he also faces the temptation to abuse his powers so he can prevent his wife's death. Sci-fi adventure, starring Jean-Claude Van Damme, Ron Silver, Bruce McGill and Mia Sara.
Whatever you're up to this weekend, don't get cold feet and remember to close all the windows.