Great Scott! With yet another retro movie weekend upon us, we're strapping up our boots and getting ready to travel back in time via the medium of retro movie goodness! Enjoy movie lovers!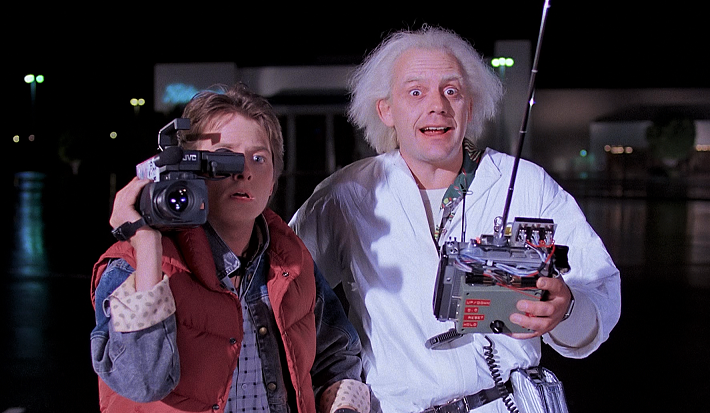 SATURDAY 14th April
Looney Tunes: Back in Action (2003) ITV2 3:45pm-5:35pm
Daffy Duck tires of playing second fiddle to Bugs Bunny, so sets off to seek his fortune. He ends up helping a would-be stuntman rescue his screen idol father, in reality a secret agent, who has been kidnapped by the deranged chairman of the Acme Corporation. Live action and animated comedy, with Brendan Fraser, Steve Martin, Timothy Dalton and Jenna Elfman.
Liar Liar (1997) ITV2 5:35pm-7:15pm
A lawyer, whose underhand ploys to win cases leave him little time to see his son, discovers he is incapable of lying after the boy's birthday wish makes his dad tell only the truth. However, this causes a host of problems as the attorney tries to muddle his way through a high-profile divorce settlement. Comedy, with Jim Carrey, Maura Tierney, Justin Cooper, Jennifer Tilly and Cary Elwes.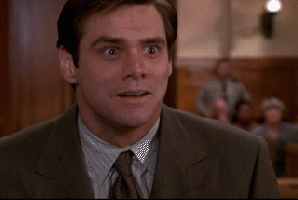 The Man with the Golden Gun (1974) ITV4 6:25pm-9:00pm
James Bond's investigation into the death of a world-renowned scientist working on solar technology draws him into a battle of wits with a stealthy assassin, who dispatches his victims with a golden bullet and has the British secret agent next in his sights. Spy adventure, starring Roger Moore, Christopher Lee, Britt Ekland and Maud Adams.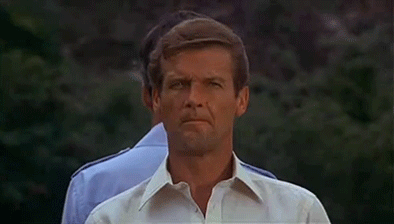 Lethal Weapon 3 (1992) ITV4 9:00pm-11:20pm
Detectives Riggs and Murtaugh team up with a reformed small-time crook and a tough, female internal-affairs investigator to track down a former policeman trafficking impounded weaponry to the bosses of organised crime. Action thriller sequel, starring Mel Gibson, Danny Glover, Joe Pesci and Rene Russo.
Alien Resurrection (1997) E4 9:00pm-11:05pm (2 hours 5 minutes)
Scientists create a clone of Ripley to get hold of the alien queen growing inside her body and breed a new race of the monsters. However, when the creatures escape and turn on their makers, the new Ripley must lead a smuggling crew caught up in the mayhem to safety. Sci-fi thriller sequel, starring Sigourney Weaver, Winona Ryder and Ron Perlman.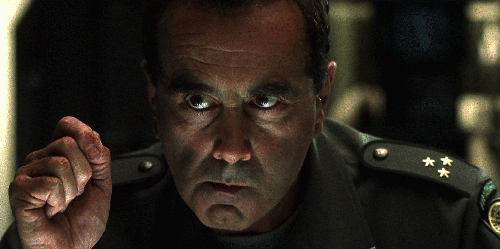 Speed (1994) Film4 11:15pm-1:30am (2 hours 15 minutes)
An LAPD cop discovers a psychotic criminal has planted a bomb on a crowded bus, primed to go off if the vehicle drops below 50mph. He boards the vehicle and helps a hapless passenger who has been forced to take the wheel and keep a constant speed to avoid a disaster. Action thriller, starring Keanu Reeves, Sandra Bullock, Dennis Hopper and Jeff Daniels.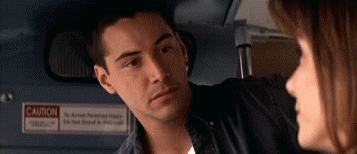 Eraser (1996) ITV4 11:20pm-1:40am
An arms industry executive is placed in danger after she exposes evidence of illegal deals by an international corporation. The authorities respond by assigning her to the custody of a government agent who specialises in helping federal witnesses disappear from the system. However, when the operative is framed for murder, he is forced to balance his duties with efforts to clear his own name. Action thriller, starring Arnold Schwarzenegger, James Caan, Vanessa L Williams and James Coburn.
SUNDAY 15th April
The Return of the Pink Panther (1974) Sony Movie Channel 9:00am-11:25am
The inept Inspector Clouseau sets out to unmask a notorious international jewel thief believed to be behind the theft of a priceless diamond – but anarchy, as ever, follows wherever he goes. Blake Edwards' comedy sequel, starring Peter Sellers, Christopher Plummer, Catherine Schell, Herbert Lom, Burt Kwouk and Graham Stark.
Casper (1995) ITV2 2:10pm-4:05pm
A paranormal expert moves into a haunted house where his daughter befriends the amiable ghost of a young boy – but things start to go awry when three smelly spooks and two dastardly crooks try to chase the new residents away. Family comedy, starring Christina Ricci, Bill Pullman, Eric Idle, Cathy Moriarty and featuring the voice of Malachi Pearson.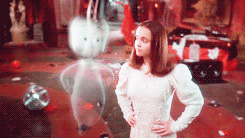 Vertical Limit (2000) Sony Movie Channel 4:15pm-6:35pm
A wildlife photographer is forced to master his fears and the elements as he leads an expedition to climb K2, the world's second highest mountain, on a desperate mission to rescue his estranged sister and her fellow mountaineers, who have fallen into a crevasse. Action adventure, starring Chris O'Donnell, Bill Paxton, Scott Glenn and Robin Tunney.
Speed 2: Cruise Control (1997) Film4 4:30pm-6:55pm (2 hours 25 minutes)
Feisty heroine Annie and her new boyfriend Alex take a cruise in the Bahamas, but the trip becomes a nightmare when they discover a vengeful computer genius – a former employee laid off because of his terminal illness – is also on board. He has secretly programmed the ship to crash into an oil tanker while he steals a cache of diamonds from the cargo. Action thriller sequel, with Sandra Bullock, Jason Patric and Willem Dafoe.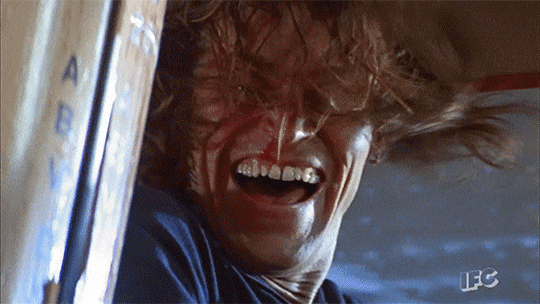 The Mummy (1999) ITV2 6:40pm-9:00pm
A soldier of fortune joins an academic and her conniving brother on an expedition to an ancient Egyptian lost city. The explorers accidentally cause the spirit of a vengeful priest with awe-inspiring supernatural powers to rise from his tomb, leading to a desperate battle for survival. Fantasy action adventure, starring Brendan Fraser, Rachel Weisz, John Hannah, Arnold Vosloo and Oded Fehr.
The Net (1995) E4 6:45pm-9:00pm (2 hours 15 minutes)
A shy computer analyst discovers evidence of a criminal conspiracy, so the villains decide to retaliate. Erasing her personal details from the national database, they replace them with a false police record, hurling her into a desperate race against time to prove her real identity before corrupt officials silence her for good. Thriller, starring Sandra Bullock, Jeremy Northam and Dennis Miller.
Dante's Peak (1997) FIlm4 6:55pm-9:00pm (2 hours 5 minutes)
A vulcanologist's suspicions that a long-dormant volcano is about to erupt turn out to be true, prompting him to race against time to save the community standing in its way – and clash with local government officials weighing his predictions against the loss in tourism revenue. Disaster movie, starring Pierce Brosnan, Linda Hamilton, Elizabeth Hoffman and Charles Hallahan.
Tremors (1990) ITV4 9:00pm-11:00pm
A dull American town in the middle of the desert is suddenly attacked by huge man-eating subterranean creatures. Luckily, two dimwitted but brave handymen step into the breach to lead a ragtag bunch of locals and a mismatched pair of survivalists in the battle against the gruesome worm-like monsters. Comedy horror, with Kevin Bacon, Fred Ward, Finn Carter, Michael Gross, Reba McEntire and Bobby Jacoby.
The Peacemaker (1997) BBC1 11:30pm-1:25am (1 hour 55 minutes)
A military intelligence officer and a government expert on nuclear weapons team up to find the terrorists who have stolen ten atomic bombs from a train. The duo are initially reluctant to co-operate, but a grudging respect gradually develops after they are forced to work together. Action thriller, starring George Clooney, Nicole Kidman, Marcel lures and Armin Mueller-Stahl.
Whatever you're up to this weekend, stay out of trouble and be back before the street lights flick on.