It's movie time! As always, we've hand-picked some of our fave top retro films hitting the small screen this weekend. Action? Check! Adventure? Check! Fun? you betcha! Tune into some of these total classics and add some extra nostalgia to your weekend. Enjoy!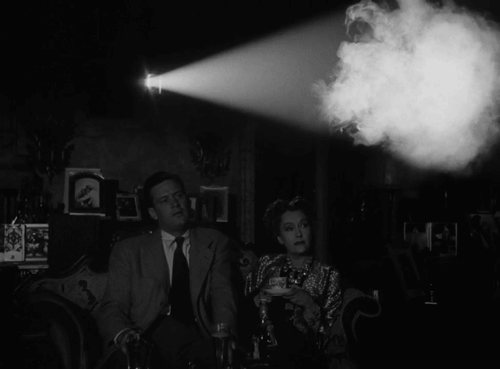 SATURDAY 16th June
Rugrats Go Wild (2003) Film4 11:00am-12:40pm (1 hour 40 minutes)
A leaky boat leaves the precocious youngsters stranded on a jungle island, but their luck changes when explorers the Wild Thornberrys come to their rescue. However, Thornberry dad Nigel loses his memory, so it falls to his daughter Eliza to save the day. Children's animated adventure, with the voices of Nancy Cartwright, Bruce Willis, Lacey Chabert, Elizabeth Daily and Tim Curry.
.
Stargate (1994) 5STAR 2:15pm-4:40pm
An Egyptologist and a soldier head an expedition through a mysterious portal to an alien planet. The world they find resembles ancient Egypt and is under the rule of a tyrant who has convinced the downtrodden inhabitants that he is a god – until the humans incite the enslaved populace to fight back. Sci-fi adventure, starring Kurt Russell, James Spader and Jaye Davidson.
Crocodile Dundee II (1988) Film4 4:40pm-6:50pm (2 hours 10 minutes)
The rugged Australian adventurer sets out to save his reporter girlfriend from New York drug dealers. Having rescued her from their clutches, he realises they will soon be coming after him – so he decides to even the odds by luring them to the Outback for a final showdown. Comedy adventure sequel, starring Paul Hogan, Linda Kozlowski, John Meillon and Charles S Dutton.
Hulk (2003) 6:20pm-9:00pm (2 hours 40 minutes)
Scientist Dr Bruce Banner turns into the rampaging green Hulk after exposure to a huge dose of gamma radiation, prompting the military to embark on a no-holds-barred mission to destroy the monster. Meanwhile, Banner's unstable father resurfaces, holding the secret to his transformation. Comic-book adventure from director Ang Lee, starring Eric Bana, Jennifer Connelly, Sam Elliott and Nick Nolte.
Superhero TShirts
Matilda (1996) Sony Movie Channel 6:55pm-9:00pm
A gifted youngster is packed off by her selfish parents to the prison-like Crunchem Hall School. Once there, she befriends a sweet-natured teacher who convinces her that not all grown-ups are bad – and urges her to use her special powers to turn the tables on the nasty headmistress. Fantasy comedy, adapted from the children's book by Roald Dahl, with Mara Wilson, Pam Ferris, Embeth Davidtz, Rhea Perlman and Danny DeVito, who also directed.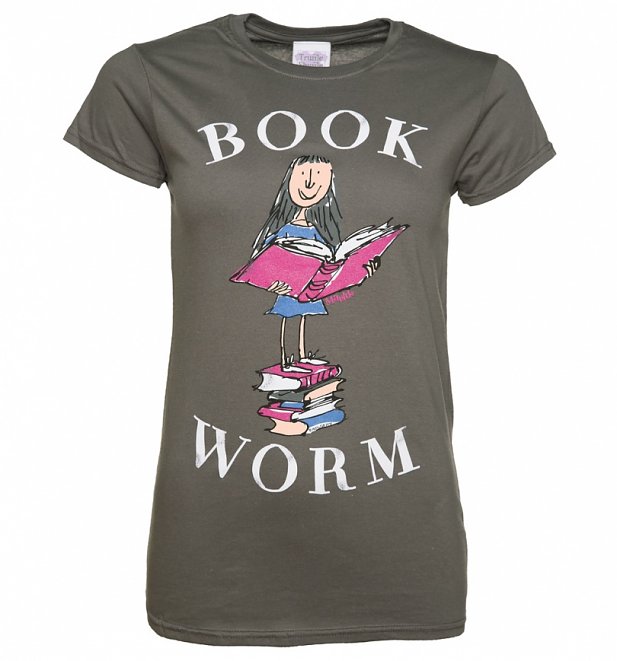 Lethal Weapon (1987) ITV4 9:00pm-11:15pm
An unstable Vietnam veteran cop teams up with a by-the-book Los Angeles police detective to investigate the apparent suicide of the daughter of a wealthy businessman, leading them to a violent and bloody confrontation with a ruthless drug cartel under the control of a retired US general. Action thriller, starring Mel Gibson, Danny Glover, Gary Busey, Mitchell Ryan and Tom Atkins.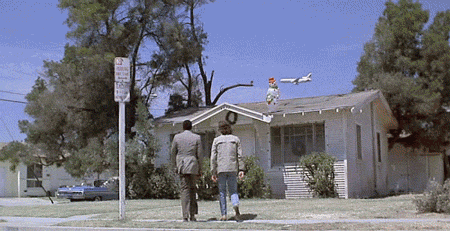 .
Rocky II (1979) ITV 10:35pm-12:50am (2 hours 15 minutes)
Philadelphia boxer Rocky Balboa quits the ring to marry his sweetheart and become a father. However, times prove hard and money is tight, so when Balboa is offered another shot at Apollo Creed's heavyweight title, the fighter is lured out of retirement. Drama sequel, starring Sylvester Stallone, Talia Shire, Carl Weathers, Burt Young and Burgess Meredith.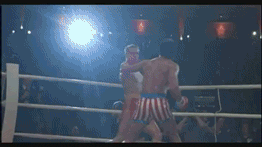 .
Predator 2 (1990) Film4 10:55pm-1:05am (2 hours 10 minutes)
A Los Angeles cop, working to bring down the city's drug gangs, suspects Jamaican criminals when he discovers several of his targets killed and skinned alive. However, the culprit behind the murders reveals himself to be an alien big-game hunter – with the stealth and guile to outwit the police and criminals alike. Sci-fi sequel, starring Danny Glover, Bill Paxton, Gary Busey and Maria Conchita Alonso.
SUNDAY 17th June
Napoleon Dynamite (2004) Film4 11:00am-12:55pm (1 hour 55 minutes)
A socially inept high-school student and his lonely unemployed brother find their eccentric home life thrown into upheaval when their meddling uncle comes to stay. The teenage oddball tries to make the best of his changing circumstances, while putting all his skills to the task of helping his new best friend win the class presidency. Comedy, starring Jon Heder, Efren Ramirez and Haylie Duff.
Napoleon Dynamite TShirts
.
Jumanji (1995) Sony Movie Channel 1:40pm-3:50pm
A man who has been trapped inside a mysterious jungle board game for 26 years is eventually freed when two children start to play it. Unfortunately, he arrives with a rampaging horde of animals on his heels, leaving only one solution – to finish the game he started all those years ago. Fantasy adventure, starring Robin Williams, Kirsten Dunst and Bonnie Hunt.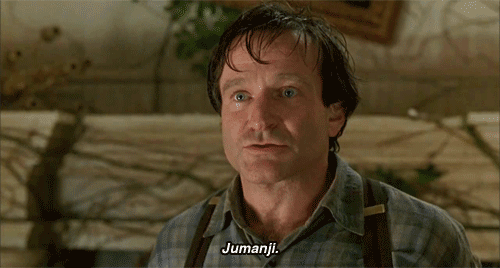 .
Volcano (1997) Channel 4 2:25pm-4:30pm (2 hours 5 minutes)
A river of molten lava spews from an erupting volcano onto the streets of Los Angeles, prompting the head of a crisis agency to team up with an intrepid scientist in a frantic and dangerous bid to save the city's residents. Disaster thriller, starring Tommy Lee Jones, Anne Heche, Gaby Hoffmann, Keith David and Don Cheadle.
Casper (1995) ITV2 2:55pm-4:50pm
A paranormal expert moves into a haunted house where his daughter befriends the amiable ghost of a young boy – but things start to go awry when three smelly spooks and two dastardly crooks try to chase the new residents away. Family comedy, starring Christina Ricci, Bill Pullman, Eric Idle, Cathy Moriarty and featuring the voice of Malachi Pearson.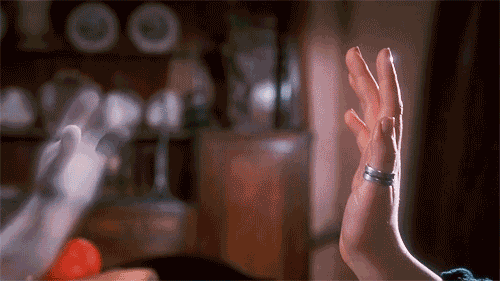 .
Hook (1991) Sony Movie Channel 3:50pm-6:45pm
Peter Pan, who has finally grown up and is now a married lawyer with a family of his own, is whisked away by Tinkerbell to Neverland, where he must learn to fly again if he is to save his children from the clutches of Captain Hook. Steven Spielberg's fantasy adventure, with Robin Williams, Dustin Hoffman, Julia Roberts, Bob Hoskins and Maggie Smith.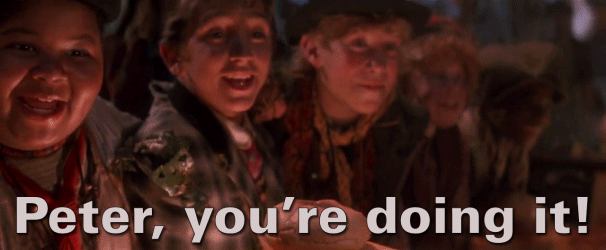 .
Ghostbusters II (1989) Sony Movie Channel 6:45pm-9:00pm
The eccentric spectre-hunters reunite to save New York from a massive river of slime generated by the citizens' negativity and nasty thoughts. Meanwhile, the spirit of a 16th-century tyrant tries to return to the land of the living by possessing the body of a toddler. Sequel to the supernatural comedy, starring Bill Murray, Sigourney Weaver, Dan Aykroyd, Harold Ramis, Rick Moranis and Ernie Hudson.
Ghostbusters TShirts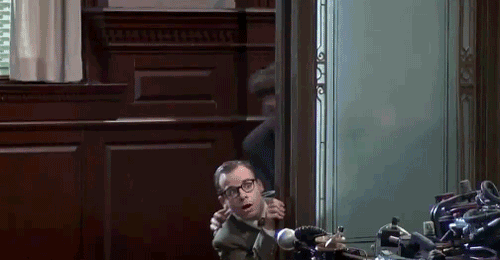 .
Resident Evil (2002) 5STAR 11:20pm-1:25am
A team of commandos enters a top-secret underground research facility when a deadly virus which turns victims into flesh-eating zombies is accidentally released. But their containment mission spins out of control as a rogue super-intelligent computer and hordes of the marauding undead wreak havoc. Sci-fi action horror, starring Milla Jovovich, Michelle Rodriguez and James Purefoy.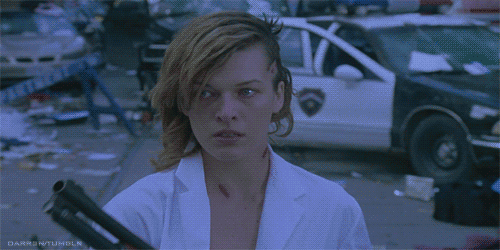 .
Whatever you're up to this weekend, don't forget to water the plans anter remember to always have ice in the freezer… you'll thank us.
Enjoy!