You made it! Another week successfully mastered which means it's time for your reward… our weekly retro movie rundown! Packed with more goodness than a jam doughnut and guaranteed to help your weekend really go with a bang… sit back and enjoy our top picks!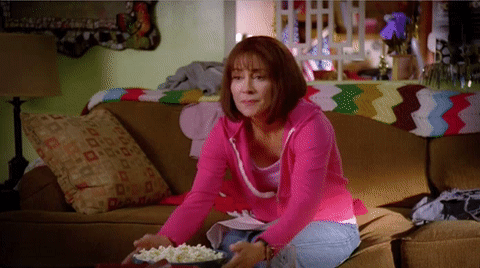 SATURDAY 4th August
Hook (1991) Sony Movie Channel 9:00am-11:50am
Peter Pan, who has finally grown up and is now a married lawyer with a family of his own, is whisked away by Tinkerbell to Neverland, where he must learn to fly again if he is to save his children from the clutches of Captain Hook. Steven Spielberg's fantasy adventure, with Robin Williams, Dustin Hoffman, Julia Roberts, Bob Hoskins and Maggie Smith.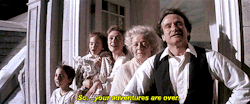 .
The Parent Trap (1998) 5STAR 1:05pm-3:40pm
Identical twin sisters who are unaware of each other's existence meet by accident. They decide to join forces in a bid to reunite their estranged parents, and switch places to get the warring couple to kiss and make up. Remake of the 1961 Disney comedy, starring Dennis Quaid, Natasha Richardson, Elaine Hendrix and Lindsay Lohan in a dual role.
Star Wars: Episode II – Attack of the Clones (2002) ITV2 5:10pm-7:55pm
Jedi Knight Obi-Wan Kenobi and apprentice Anakin Skywalker are sent to protect Senator Padme Amidala from an assassin. However, as galactic civil war threatens to erupt, the pair are forced to split their efforts, leading Anakin into an ill-advised romance and the beginnings of a journey toward the dark side. George Lucas's second prequel to the original sci-fi trilogy, starring Ewan McGregor, Hayden Christensen, Natalie Portman and Christopher Lee.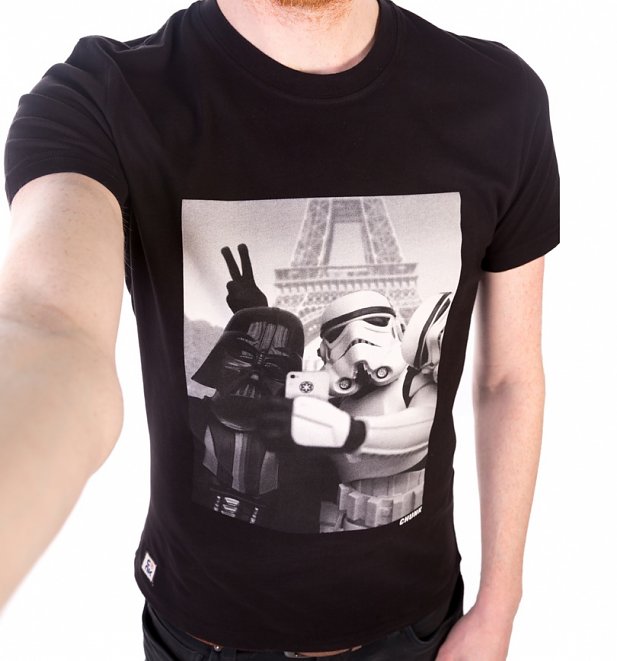 .
Home Alone (1990) Film4 6:55pm-9:00pm
A boy has to fend for himself when he is accidentally left behind after his family jets off to Paris for Christmas. The youngster initially enjoys his freedom, but is soon forced to resort to ingenious booby traps to defend the family home from two dim-witted burglars. Comedy, starring Macaulay Culkin, Joe Pesci, Daniel Stern, John Heard, Catherine O'Hara and John Candy.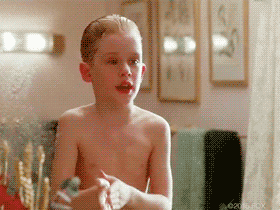 .
Hard Target (1993) ITV 11:20pm-1:05am
A woman searching for her missing father hires an out-of-work merchant sailor to guide her through the streets of New Orleans, where his martial arts skills are greatly tested in a series of encounters with sadistic hunters of human prey. John Woo's action thriller, starring Jean-Claude Van Damme, Yancy Butler, Lance Henriksen and Wilford Brimley.
The Shining (1980) 5STAR 11:05pm-1:40am
An aspiring writer takes a caretaking job at a remote mountain hotel. It has closed for the winter, and he has been hired to get the place ready for the next season. But evil spirits haunting its corridors destroy his sanity, causing the unhinged author to rampage through the hotel and terrorise his wife and young son. Stanley Kubrick's horror, based on the Stephen King novel, with Jack Nicholson, Shelley Duvall, Danny Lloyd and Scatman Crothers.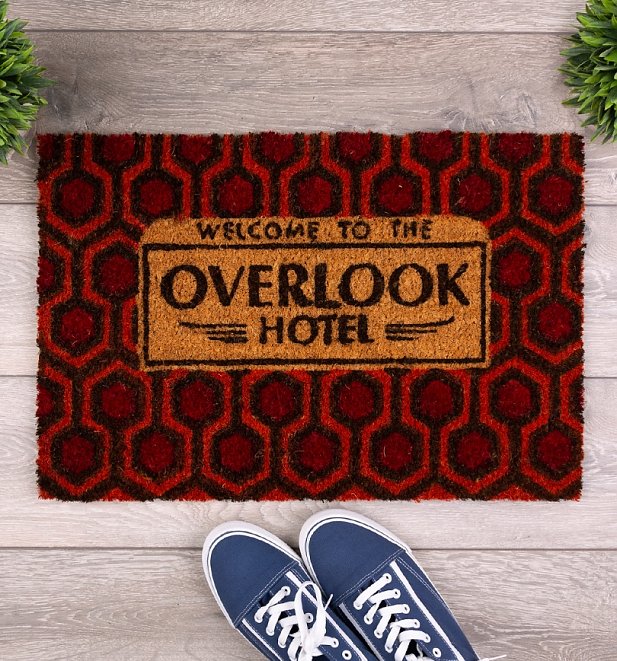 SUNDAY 5th August
Thunderbirds Are Go! (1966) Film4 11:00am-1:00pm
International Rescue is called in to save the first manned space mission to Mars from sinister hijacker The Hood, and ensure a second attempt goes to plan. Puppet adventure based on Gerry Anderson's TV series, featuring the voices of Shane Rimmer, Ray Barrett, Alexander Davion, Peter Dyneley, Sylvia Anderson and Cliff Richard, voicing a puppet version of himself.
Dr Dolittle (1998) E4 11:30am-1:10pm
A doctor is stunned to discover he can talk to animals, and it is not long before his home and surgery are taken over by an assortment of ailing creatures in need of help. However, when the medic's odd behaviour attracts his colleagues' attention, he is forced to rely on his new-found furry friends to save him from the asylum. Comedy, starring Eddie Murphy, Ossie Davis and Oliver Platt.
First Knight (1995) Sony Movie Channel 1:20pm-4:10pm
A wandering swordsman is knighted for his fighting prowess at the court of King Arthur and his wife, Lady Guinevere. However, the new knight and the queen develop a dangerous and secret attraction for each other, while a neighbouring warlord threatens the downfall of the kingdom. Adventure, starring Richard Gere, Sean Connery, Julia Ormond and Ben Cross.
Waterworld (1995) Sony Movie Channel 5:10pm-6:55pm
In the future, environmental disasters have left the planet flooded. A web-footed mutant mariner helps a woman and an orphan girl search for a mythical haven of dry land, with the help of a map tattooed on the child's back – but in the process has to fend off a villainous crew of nicotine-addicted pirates. Sci-fi adventure, starring Kevin Costner, Dennis Hopper, Jeanne Tripplehorn, Tina Majorino and Rick Aviles.
Star Wars: Episode III – Revenge of the Sith (2005) ITV2 6:15pm-9:00pm
Troubled Anakin Skywalker finds himself seduced by the dark side of the Force and is tempted into betraying his fellow Jedi Knights as conflict erupts across countless planets and the forces of evil prepare to seize control of the galaxy. The final instalment of the sci-fi prequel trilogy, with Hayden Christensen, Ewan McGregor, Natalie Portman, Samuel L Jackson, Ian McDiarmid and Christopher Lee.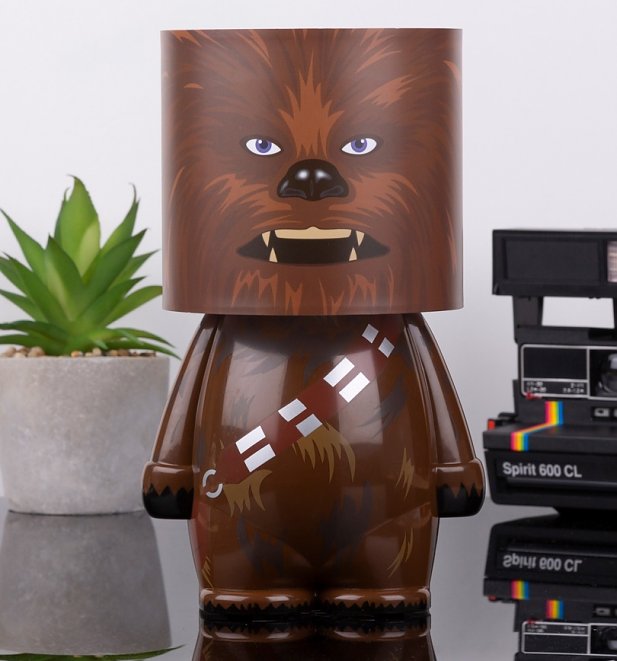 Payback (1999) ITV4 11:00pm-1:05am
A small-time crook is betrayed and left for dead by his wife and partner in crime. A year later, he returns seeking his share of their ill-gotten gains – but his former friend has gone up in the underworld and getting his due means taking on a powerful crime syndicate. Remake of 1967 thriller Point Blank, starring Mel Gibson, Kris Kristofferson, Gregg Henry, Maria Bello, James Coburn and Lucy Liu.
Whatever you're up to this weekend, don't forget to look up and always have a hand free so you can lend it to someone.