Tis the season to be… rocking an awesome Christmas TShirt, right? There sure is a lot to love about this time of year; frosty walks outside, hot chocolates with marshmallows, wearing cosy think socks and of course… getting to sport our huge range of exclusive Christmas clothing!
With so many awesome designs (if we do say so ourselves!) on the site, we thought we would take the chance to pick out some of our very favourite for you to take a peep at. Enjoy our festive shortlist!
Other than perhaps Santa himself, is there anyone more Christmassy than Little Miss Christmas? Well, you'll surely be feeling pretty up there while sporting our exclusive Red Little Miss Christmas T-Shirt. 100% Christmas, 100% awesome!

Like digging up some pre-historic bones of our dinosaur friends, it's time to dig out and dust off your Christmas clothing collection which surely has to include our exclusive Jurassic World Fair Isle Christmas T-Shirt?!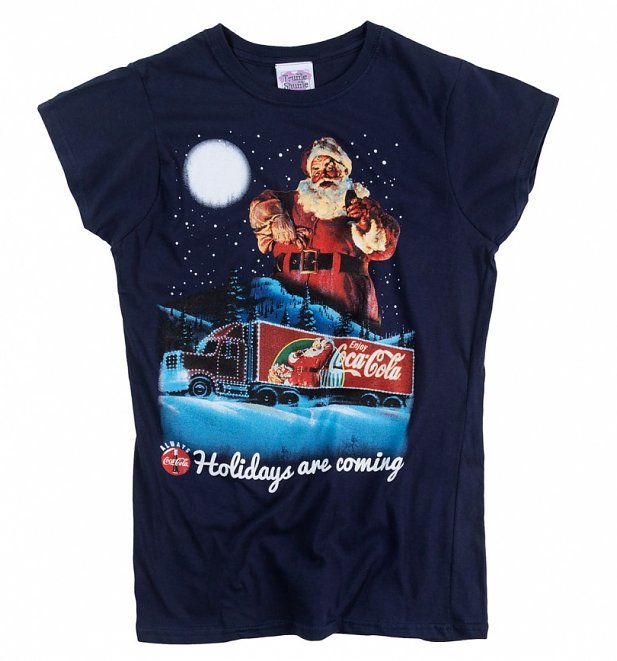 From the moment you see the big red truck coming around the snowey corner, you know it's Christmas! Show your love for THE Christmas add we all know and love with our exclusive Coca-Cola Holidays Are Coming Christmas T-Shirt!
"Cracking Christmas TShirt lad!" Something you'll be heading a whooole lot when you're rocking one of our exclusive Wallace And Gromit Cracking Christmas T-Shirts!
Your Christmas will be shaping up to be a whole lot more merry courtesy of our adorable Rainbow Brite Christmas Tree Red T-Shirt! Packed with retro appeal and sure to spread all sorts of festive cheer.
Dreaming of a white Christmas too? We've added a whole heap of festive cheer to the Get Along Gang with our exclusive new The Get Along Gang White Christmas Dipped Hem T-Shirt!
"The best way to spread Christmas Cheer, is singing loud for all to hear."… or if singing isn't your thing, our exclusive Elf Christmas Cheer T-Shirt is sure a good alternative!
There you have them peeps! For all these awesome designs and a whole lot more, check out our huge range of Christmas TShirts and Christmas Jumpers to find the perfect design for you.
See you there!