Remember the days of having to tune in each week at the exact moment on the right channel to catch the next instalment of your favourite shows? Oh, and then the fear of missing it and then having to wait for the repeat? Forget that!
With soooo much awesome TV and Movie content avilable now right at your fingertips through Netflix, this got us thinking…. what's missing? Which shows should they seriosuly be bringing back to life and letting us dive back into once more?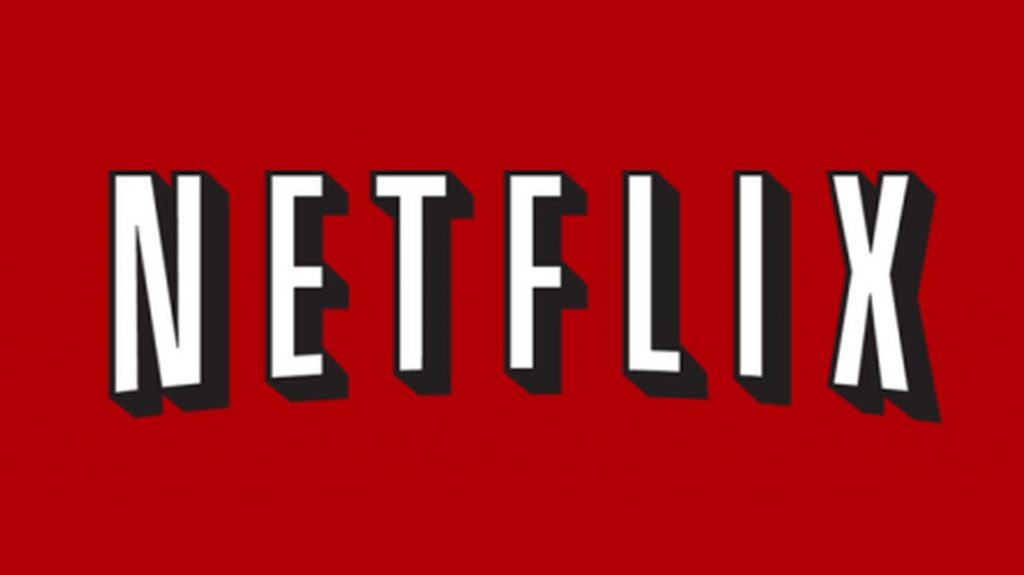 Not just because we love nothing more than a good old reminisce…. okay maybe partly that, we decided to put together our top list of classic shows they simply HAVE to put onto Netflix. Take a look…
Knight Rider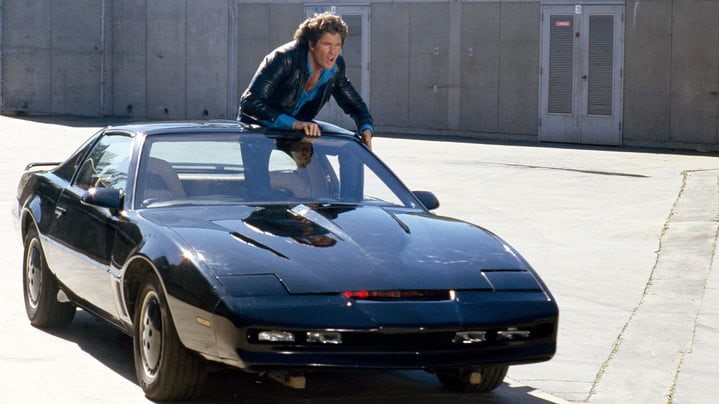 The man, the myth, the legend – Michael Knight and KITT were all you needed back in the 80s. Right trousers that you could hardly believe he could walk in, a car that makes even super smart cars now seem pretty useless and with some awesome plots that had more twists and turns than a racetrack, it was bliss!
– There's more! Check out our collection of Knight Rider TShirts!
The Golden Girls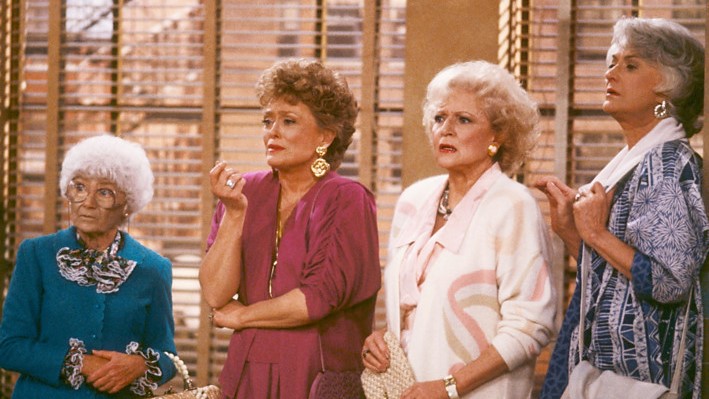 Dorothy, Sophia, Blanche and Rose AKA the 'dream team'! Sharing the weird and wonderful lives together through seven glorious seasons, The Golden Girls will always remain one of the best comedy shows ever and we should all still be enjoying their.. ermm… wisdom still!
– But wait! Take a peep at our range of official Golden Girls TShirts
Dawson's Creek

If you were a teenager in the late 90s (which can only be around ten years ago or so, right?), chances are you were glued to Dawson's Creek! Life, love and everything in-between, this total telly classic was packed with drama that had us hooked from the get-go. Come back into our lives Dawson!
Birds of a Feather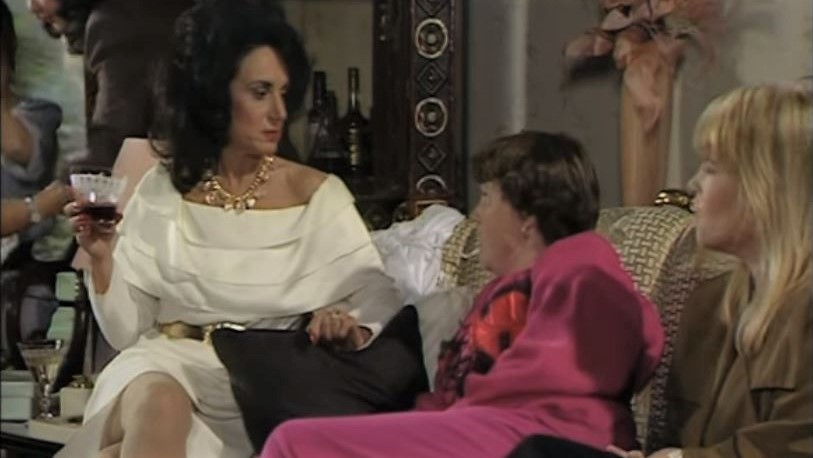 Another totally classic packed with strong female characters we just couldn't get enough of.  A real dive into British comedy and fun, we loved the highs and lows of Tracey, Sharon and of course Dorien. A total 90s throwback that will have you shouting 'people liked wallpaper like this' at the screen. Turns out, yes, yes we did.
Blind Date

Looooong before online dating and dating on an island somewhere because… well because we had Blind Date. Presented by the legendary Cilla Black, we were treated to all new levels of cheesy chat-up lines, dodgy clothing and some of the best TV you could hope for. Bringing a sense of game show to the dating scene, we just really want to be screaming NUMBER 2! PICK NUMBER 2! at the TV again.
Twin Peaks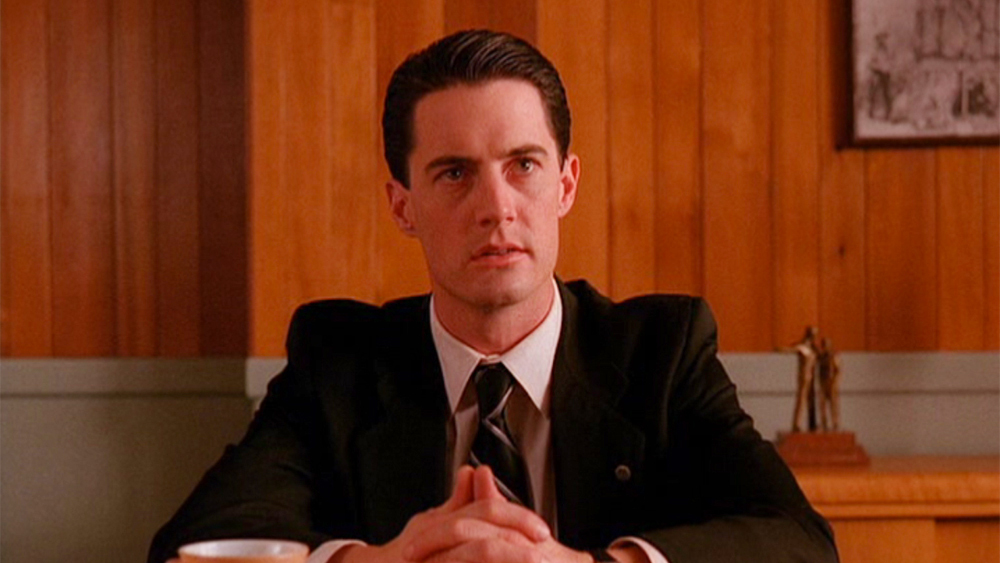 With sooo many amazing shows now being created and launched onto Netflix, we figured we should be giving a strong mention to bring back the mighty Twin Peaks into peoples lives and treat an all-new audience to its magic. Packed with great acting and even greater writing and storylines, for its time this TV great was a real treat that should be seeing the light of day once more.
Men Behaving Badly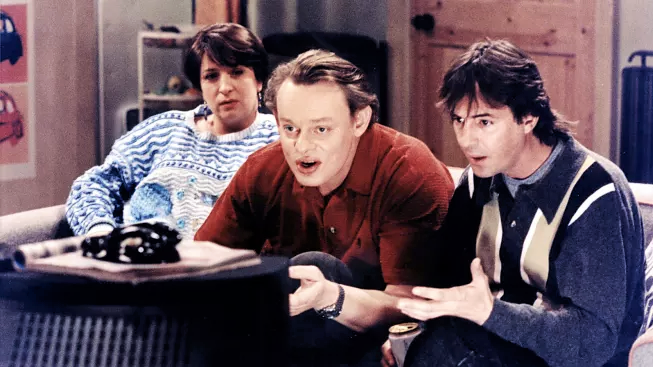 There are few shows that would have had us staying up late to watch back in the day, but it's safe to say that Men Behaving Badly was one of them! Some of the BBC's finest comedy work, this show had us in stitches as we followed Tony and Gary through their messy, dysfunctional and seriously funny lives. Bring back the fun factor!
The OC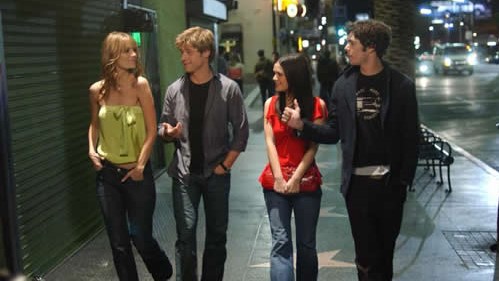 In a world where all the people, their homes and the locations are all way too beautiful, their lives certainly are not! What maybe would start out as a guilty pleasure quickly turns into straight up fully immersive and fun! A real binge show with people smashing their way through the DVD box sets, if you're into drama, fun and having a crush on a TV star this is the one for you.
You've heard our faves due a comeback, but what are yours? LEt us know below or over on Twitter.