Kicking the door down like a cheesy 70s cop show, we're back once again with a kapow and a whole heap of cool films behind us! Launching you through the weekend in total style, we've got hours and hours of awesome for you to enjoy. Take a peep!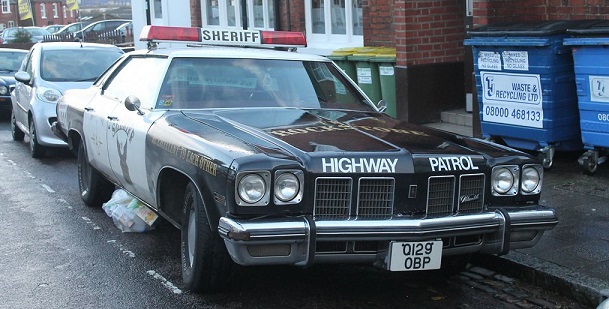 SATURDAY 25th January
Bedazzled (2000) 5STAR 12:30pm-2:15pm
The Devil appears as a beautiful woman to a lovelorn computer buff and grants him seven wishes in exchange for his soul. However, he quickly discovers that dealing with the Princess of Darkness is not so simple, and when he uses his wishes to woo the girl he loves they all backfire on him in disastrous fashion. Fantasy comedy remake, with Brendan Fraser, Elizabeth Hurley, Frances O'Connor and Miriam Shor.
A Knight's Tale (2001) 5STAR 3:25pm-5:00pm
A poverty-stricken squire spies an opportunity to make his dreams come true when his employer dies. He takes his place as a knight, launching himself on the road to riches by competing in jousting tournaments, but his ruse is jeopardised by a dastardly nobleman. Comedy adventure, starring Heath Ledger, Paul Bettany, Mark Addy, Shannyn Sossamon and Rufus Sewell.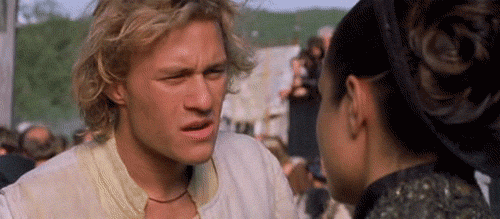 .

Flash Gordon (1980) ITV4 4:45pm-6:55pm
American football quarterback Flash Gordon and journalist Dale Arden find themselves aboard a rocket ship designed by scientist Dr Zarkov, who intends to travel across space to locate the source of recent natural disasters. The three arrive on the planet Mongo, where they soon learn that the attacks are the responsibility of evil emperor Ming the Merciless, who is planning to destroy the Earth. Sci-fi comic-strip adventure, with Sam J Jones, Max von Sydow, Brian Blessed, Melody Anderson, Topol, Timothy Dalton, Ornella Muti, Peter Wyngarde and Mariangela Melato. Featuring music by Queen.
.
Smokey and the Bandit II (1980) ITV4 6:55pm-9:00pm
The maverick haulier must overcome a crisis of confidence when he and his friends are hired to transport a pregnant elephant to Texas, a mammoth task that proves far from easy, especially with their old enemy in hot pursuit. Road comedy, with Burt Reynolds, Jackie Gleason, Jerry Reed, Dom DeLuise and Sally Field.
The Day After Tomorrow (2004) 5STAR 9:00pm-11:25pm
A climatologist warns global warming will soon result in destructive freak weather, or even another ice age. He thinks the world still has time to prepare for the worst, but the crisis happens almost immediately – and as storms, earthquakes and hurricanes strike in terrifying fashion, he races across America to rescue his son from a frozen New York. Disaster thriller, with Jake Gyllenhaal and Dennis Quaid.
Waterworld (1995) ITV4 9:00pm-11:40pm
In the future, environmental disasters have left the planet flooded. A web-footed mutant mariner helps a woman and an orphan girl search for a mythical haven of dry land, with the help of a map tattooed on the child's back – but in the process has to fend off a villainous crew of nicotine-addicted pirates. Sci-fi adventure, starring Kevin Costner, Dennis Hopper, Jeanne Tripplehorn, Tina Majorino and Rick Aviles.
Bridesmaids (2011) ITV 10:45pm-1:00am
A disorganised woman is asked to be maid of honour at her best friend's wedding. Taking charge of the prenuptial bridal celebrations, she resolves to give her pal and accompanying bridesmaids the time of their lives, but as her efforts slide into chaos she finds the wife of the groom's boss is keen to usurp her position. Comedy, with Kristen Wiig, Rose Byrne and Melissa McCarthy.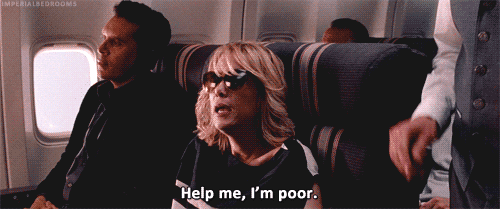 SUNDAY 26th January
The Parent Trap (1998) E4 12:40pm-3:10pm
Identical twin sisters who are unaware of each other's existence meet by accident. They decide to join forces in a bid to reunite their estranged parents, and switch places to get the warring couple to kiss and make up. Remake of the 1961 Disney comedy, starring Dennis Quaid, Natasha Richardson, Elaine Hendrix and Lindsay Lohan in a dual role.
Shrek (2001) ITV2 4:35pm-6:20pm
Anti-social ogre Shrek resolves to stop an evil ruler from banishing fairy-tale characters to his swampland home. However, the reluctant hero ends up forced to rescue the beautiful Princess Fiona from a castle guarded by a dragon, aided only by a wisecracking donkey. Animated comedy, with the voices of Mike Myers, John Lithgow, Cameron Diaz, Eddie Murphy and Vincent Cassel.
Guardians of the Galaxy Vol 2 (2017) ITV2 6:20pm-9:00pm
After saving Xandar from Ronan's wrath, intergalactic outlaws Peter Quill (AKA Star-Lord), Gamora, Drax the Destroyer, Groot and Rocket Raccoon are recognised as heroes. Now, they must fight to stay together as they unravel the mystery surrounding Ego, a man who claims to be Quill's father. Writer/director James Gunn's follow up to his 2014 blockbuster, which reunites Chris Pratt, Zoe Saldana, Karen Gillan and Dave Bautista, with support from Kurt Russell, Sylvester Stallone and Pom Klementieff. Bradley Cooper also provides the voice of Rocket and Vin Diesel is Groot.
Guardians of the Galaxy merchandise
Mrs Doubtfire (1993) E4 6:40pm-9:00pm
A struggling actor's ambitious, no-nonsense wife throws him out and demands a divorce. Desperate to spend time with his children, he puts his talents to good use by donning drag and posing as a Scottish housekeeper to get a job looking after them. Comedy, starring Robin Williams, Sally Field, Pierce Brosnan, Harvey Fierstein and Mara Wilson.
Signs (2002) Sony Movies 6:55pm-9:00pm
A former clergyman who has lost his faith since his wife's death discovers a number of crop circles on his land. Initially believing them to be a prank, he gradually begins to suspect an alien invasion is at hand. As a series of strange and terrifying events takes place, he and his family are forced into hiding in their farmhouse, and must work together to survive. M Night Shyamalan's sci-fi thriller, starring Mel Gibson and Joaquin Phoenix.
Cliffhanger (1993) ITV4 9:00pm-11:15pm
A retired mountain rescue expert is drawn into a battle of wits with a psychopathic criminal searching for a $100million fortune lost in the Rockies – and puts his life on the line as he negotiates the treacherous mountains in a bid to stay one step ahead of the crook. Action thriller, starring Sylvester Stallone, John Lithgow, Janine Turner and Michael Rooker.
Whatever you're up to this weekend, keep it fun, keep it funky and keep it going!