It's that time again! With days slowly merging into one, we're back to set your movie clocks with another look at this weekend's top retro movies! Set the box or grab the snacks and watch these 'live'. Enjoy!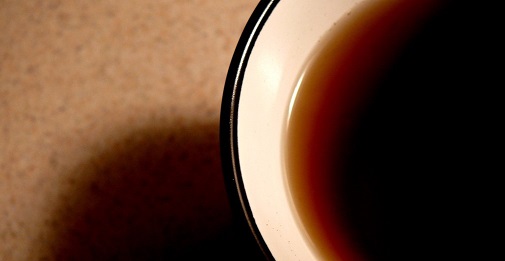 SATURDAY 4th April
Cats & Dogs (2001) 5STAR 12:30pm-2:15pm
In his quest for world domination, a power-mad Persian cat plots to sabotage a scientist's plans to cure all humans who are allergic to dogs. A heroic puppy joins a force of canine secret agents to foil his schemes. Comedy, starring Jeff Goldblum and Elizabeth Perkins, and featuring the voices of Tobey Maguire, Alec Baldwin, Susan Sarandon and Sean Hayes.

Groundhog Day (1993) Sony Movies 2:25pm-4:25pm
An obnoxious TV weatherman reporting on a small town's annual festival finds himself caught in a bizarre time loop, and is forced to relive the same day over and over again. While at first he tries to exploit his predicament, he is ultimately driven to mend his ways and adopt a less cynical attitude. Comedy, starring Bill Murray, Andie MacDowell, Chris Elliott and Stephen Tobolowsky.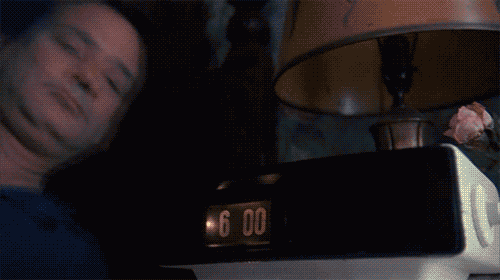 The Muppets (2011) BBC Two 4:00pm-5:40pm
Three fans of the famous puppet variety show discover a powerful businessman is going to knock down the Muppet theatre and drill for oil on the site. They track down frontman Kermit the frog and persuade him to reunite his co-stars, so they can put on one last performance to save the venue. Comedy, starring Jason Segel, Amy Adams and Chris Cooper, with songs by Bret McKenzie (Flight of the Conchords).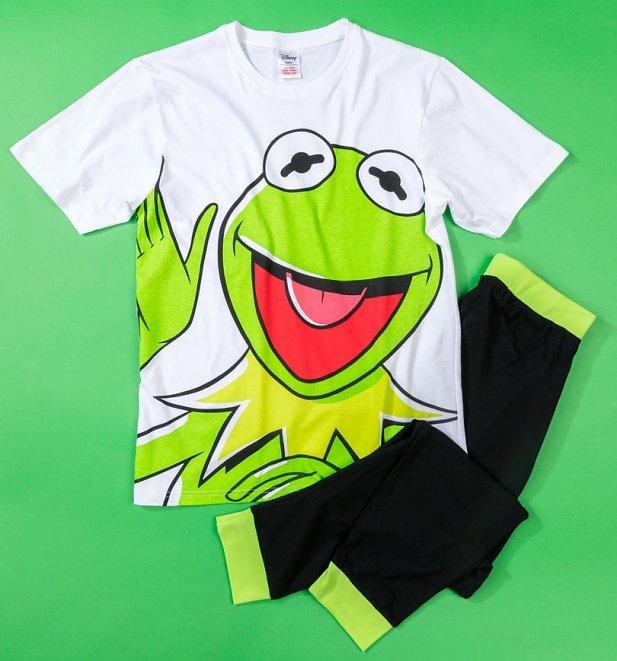 .
Captain Ron (1992) Sony Movies 4:25pm-6:35pm
An American businessman learns that his recently deceased uncle has left him a yacht moored in the Caribbean, and ill-advisedly puts his trust in a wayward one-eyed mariner to help him and his family sail the vessel back to Miami. Comedy adventure, starring Kurt Russell, Martin Short, Mary Kay Place and Benjamin Salisbury.
Wild Wild West (1999) 5STAR 4:35pm-6:45pm
A government agent teams up with a gadget-mad master of disguise to investigate the disappearance of several scientists. Their search leads them to an evil genius who is plotting to kill the US president with some bizarre inventions of his own. Sci-fi Western comedy, starring Will Smith, Kevin Kline, Kenneth Branagh, Salma Hayek and Ted Levine.
Independence Day (1996) E4 6:10pm-9:00pm
A fleet of huge flying saucers launches a devastating and unprovoked attack on Earth. As survivors try to flee the seemingly unstoppable alien invaders, the courageous US president, an ace pilot and a computer genius come up with a plan to take the fight to the enemy and save the human race. Roland Emmerich's sci-fi adventure, starring Will Smith, Bill Pullman, Jeff Goldblum, Mary McDonnell, Randy Quaid, Robert Loggia and Harry Connick Jr.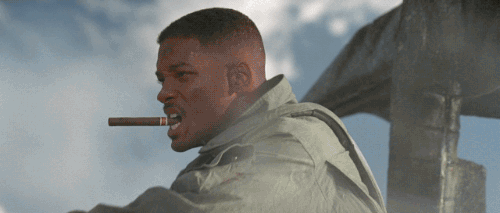 .
Smokey and the Bandit (1977) ITV4 7:10pm-9:00pm
A truck driver accepts a challenge to deliver a consignment of beer to a party. He claims he can make the 900-mile round trip in just 28 hours, but a pompous sheriff is determined to stop him in his tracks, not least because his prospective daughter-in-law has deserted his son and hitched a ride with the unlikely hero. Comedy, starring Burt Reynolds, Jackie Gleason, Sally Field and Jerry Reed.
First Blood (1982) ITV4 9:00pm-11:05pm
Vietnam veteran John Rambo is wrongfully arrested in a backwoods town and tested to the limits of his endurance by a brutal deputy. Rambo escapes from his cell and heads out to the woods, and with the forces of the law in hot pursuit he finally has the chance to fight them on his own terms. Action thriller, starring Sylvester Stallone, Brian Dennehy, Richard Crenna and David Caruso.
Pulp Fiction (1994) Sony Movies 11:35pm-2:40am
A series of interlinked stories about the Los Angeles underworld. A hitman plays minder to his boss's wife, and he and his partner deal with a dead body following a mishap with a gun. Meanwhile, a washed-up boxer goes on the run after refusing to throw a fight, and two lovers plot a hold-up in a diner. Quentin Tarantino's crime drama, starring John Travolta, Samuel L Jackson, Uma Thurman, Bruce Willis, Ving Rhames, Tim Roth and Amanda Plummer.
SUNDAY 5th April
Father of the Bride Part II (1995) Sony Movies 2:20pm-4:30pm
A put-upon father has just got used to his daughter being married when he learns she is pregnant. Thrown into a mid-life crisis, he impulsively sells his house so he and his wife can buy the seafront retreat they had always dreamed about – only for responsibility to come crashing back on him when his wife reveals she is also expecting. Comedy sequel, starring Steve Martin and Diane Keaton.
Baby's Day Out (1994) Film4 2:30pm-4:25pm
Three bungling kidnappers hatch a plan to pose as society reporters and snatch the baby son of a wealthy couple. However, the infant escapes on to the streets of New York, evading the crooks' every attempt to recapture him. Comedy, starring Joe Mantegna, Lara Flynn Boyle, Joe Pantoliano and Brian Haley.
Cocoon (1985) Film4 4:25pm-6:50pm
The elderly residents of a retirement home treat themselves to an occasional dip in the pool at an abandoned house. It turns out that friendly aliens in human form are using the place to restore dormant members of their species – and energy from their cocoons is giving the old-timers a new lease of life. Ron Howard's sci-fi drama, with Wilford Brimley, Jessica Tandy, Hume Cronyn, Don Ameche and Steve Guttenberg.
Runaway Bride (1999) Sony Movies 5:30pm-6:50pm
A disreputable journalist hopes to get his ailing career back on track by writing an article about a commitment-shy woman famed for ditching bridegrooms at the altar – but complications arise when the pair meet on the eve of her latest attempt at marriage. Romantic comedy, starring Julia Roberts and Richard Gere, with Joan Cusack, Hector Elizondo and Rita Wilson.
Rambo (2008) Sony Movies 9:00pm-10:45pm
The bandana-wearing one-man army has turned his back on violence to live a quiet life in Thailand. But before long he takes up arms once again to rescue a party of missionaries who have been taken captive en route to Burma by a sadistic military officer. Action sequel, directed by and starring Sylvester Stallone. With Julie Benz and Graham McTavish.
Austin Powers: International Man of Mystery (1997) Sony Movies Classic 9:00pm-10:55pm
A velvet-clad, sex-crazed secret agent from the 1960s agrees to be put into a state of suspended animation after his arch-enemy escapes justice. Thirty years later he is defrosted to do battle with the power-mad villain again, but the mission proves nearly as daunting for him as getting to grips with 1990s social values. Spoof spy adventure, with Mike Myers, Elizabeth Hurley, Mimi Rogers, Michael York and Robert Wagner.
Whatever you're up to this weekend, never look to use up time, but make the most of it.