Speeding its way towards us like a racehorse, we're left flapping around trying to regain composure while we try and gather our thoughts on control over what the heck to do over the next few days! Ideas welcome…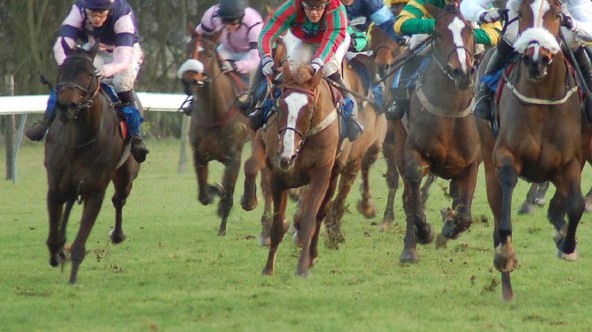 SATURDAY 23rd May
Street Fighter (1994) Sony Movies 12:20pm-2:30pm
A military officer goes in search of a power-mad general who is holding several hostages in a secret location. He soon finds he is not the only one on the maniac's trail and joins forces with a mismatched band of martial artists to save the captives. Action-adventure based on the video game, starring Jean-Claude Van Damme, Raul Julia, Kylie Minogue and Ming-Na Wen.
The Addams Family (1991) Channel 5 1:50pm-3:55pm
Creepy couple Morticia and Gomez find their unconventional life threatened by a man claiming to be a long-lost relative. When they welcome him with open arms, they fall prey to a plot that could cost them their ancestral home and the family fortune. Black comedy based on the 1960s TV series, starring Anjelica Huston, Raul Julia, Christopher Lloyd, Christina Ricci, Jimmy Workman and Carel Struycken.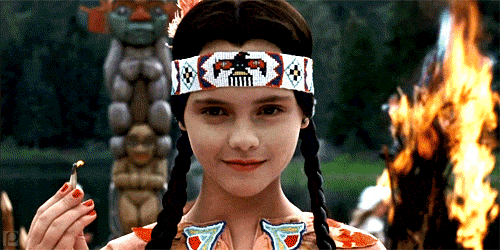 .
Death Becomes Her (1992) 5STAR 2:20pm-4:25pm
Two romantic rivals are both granted the secret of eternal youth by a mysterious mystic. However, as they battle to get their claws into a plastic surgeon, they discover their now-immortal bodies are capable of taking whatever damage they can dish out. Black comedy-fantasy, starring Goldie Hawn, Meryl Streep, Bruce Willis and Isabella Rossellini.
.
Volcano (1997) Sony Movies 2:30pm-4:40pm
A river of molten lava spews from an erupting volcano onto the streets of Los Angeles, prompting the head of a crisis agency to team up with an intrepid scientist in a frantic and dangerous bid to save the city's residents. Disaster thriller, starring Tommy Lee Jones, Anne Heche, Gaby Hoffmann, Keith David and Don Cheadle.
Antz (1998) ITV2 3:10pm-4:50pm
A neurotic worker ant passes himself off as a soldier to impress a princess. However, he provokes a jealously ambitious general with an accidental act of heroism – so he and his beloved decide to flee the brutal colony and go in search of the promised land of Insectopia. Animated comedy, with the voices of Woody Allen, Sharon Stone, Gene Hackman and Sylvester Stallone.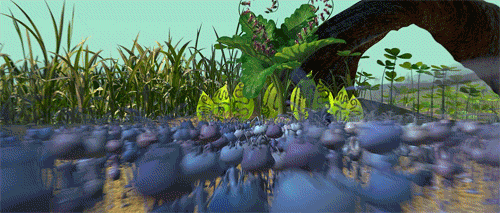 .
Addams Family Values (1993) Channel 5 3:55pm-5:45pm
Spooky couple Gomez and Morticia hire a nanny to look after their new baby son – and stop him suffering an early death at the hands of his jealous elder siblings. Romance soon blossoms between the new childminder and Uncle Fester, but he does not realise she is planning to kill him once she has got hold of the family fortune. Comedy sequel, starring Anjelica Huston, Raul Julia, Christopher Lloyd, Christina Ricci and Joan Cusack.
Six Days Seven Nights (1998) Sony Movies 4:40pm-6:45pm
A headstrong fashion journalist and a grouchy pilot find themselves stranded on a desert island, and face a series of dangers as they struggle to survive. However, the bickering castaways' initially hostile feelings soften with the passage of time. Romantic adventure, starring Harrison Ford, Anne Heche, David Schwimmer and Jacqueline Obradors.
The Net (1995) Sony Movies 6:45pm-9:00pm
A shy computer analyst discovers evidence of a criminal conspiracy, so the villains decide to retaliate. Erasing her personal details from the national database, they replace them with a false police record, hurling her into a desperate race against time to prove her real identity before corrupt officials silence her for good. Thriller, starring Sandra Bullock, Jeremy Northam and Dennis Miller.
Pretty Woman (1990) 5STAR 9:00pm-11:25pm
A ruthless millionaire hires a prostitute while on a business trip. Realising she may be useful in helping him keep up a successful appearance, he pays her to accompany him for a week as he associates with the rich and powerful – but falls in love despite their many differences. Romantic comedy, starring Richard Gere and Julia Roberts, with Ralph Bellamy and Laura San Giacomo.
.
Pulp Fiction (1994) Sony Movies 9:00pm-12:05am
A series of interlinked stories about the Los Angeles underworld. A hitman plays minder to his boss's wife, and he and his partner deal with a dead body following a mishap with a gun. Meanwhile, a washed-up boxer goes on the run after refusing to throw a fight, and two lovers plot a hold-up in a diner. Quentin Tarantino's crime drama, starring John Travolta, Samuel L Jackson, Uma Thurman, Bruce Willis, Ving Rhames, Tim Roth and Amanda Plummer.
.
The Green Mile (1999) Film4 9:00pm-12:40am
A convicted child-killer of towering height and massive build is condemned to death row but astonishes the guards with his good nature and miraculous healing powers. They believe the gentle giant is incapable of crime, and emotions run high as they realise there is no hope of overturning his death sentence. A Supernatural drama, based on a novel by Stephen King, starring Tom Hanks, Michael Clarke Duncan, David Morse and Harry Dean Stanton.
The World Is Not Enough (1999) ITV 10:30pm-12:50am
James Bond is assigned to protect the heiress of an oil dynasty after her father is killed in a bombing at MI6 headquarters. The attack is the work of an infamous terrorist who is unable to feel pain after surviving a gunshot to his head, and who now intends to destroy the world's supply of oil. Spy adventure, starring Pierce Brosnan, Robert Carlyle, Sophie Marceau and Robbie Coltrane.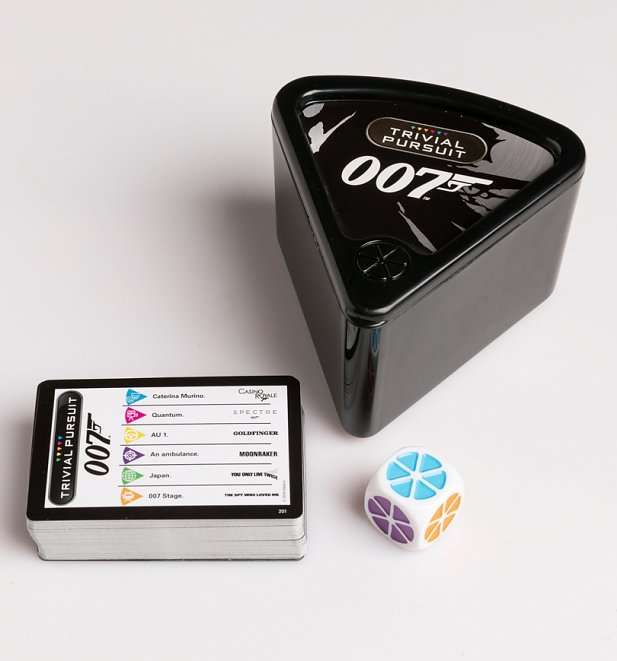 .
The Craft (1996) 5STAR 11:25pm-1:30am
A new girl who finds it difficult to fit in at school befriends three goth misfits, who discover they can perform magic and form a secret coven. They initially use their powers for self-improvement, but eventually start to turn against their classmates, driving the ringleader insane as her lust for power takes over. Horror, starring Robin Tunney, Fairuza Balk, Neve Campbell, Rachel True and Skeet Ulrich.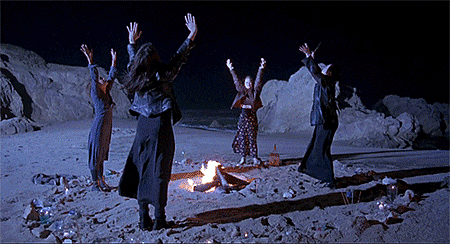 SUNDAY 24th May
Space Jam (1996) ITV2 1:20pm-3:05pm
Aliens arrive on Earth to abduct the Looney Tunes gang as a new attraction at their failing intergalactic theme park. To keep their freedom, Bugs Bunny and friends challenge the invaders to a high-stakes basketball game, calling on Michael Jordan to save the day and send the extraterrestrials back where they came from. Live-action and animated comedy, starring Bill Murray and Danny DeVito, with the voices of Billy West and Bill Farmer.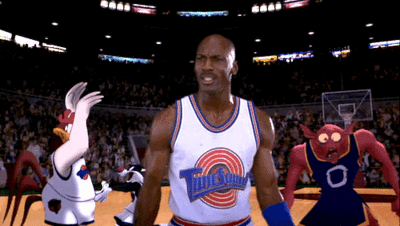 .
Phenomenon (1996) Sony Movies 2:00pm-4:35pm
An unassuming car mechanic observes a peculiar bright light one evening on the way home from a bar and finds himself transformed into a genius with telekinetic powers. However, he is unprepared for the problems that lie ahead, as he struggles to woo a divorced single mother while coping with his new-found gift. Fantasy drama, starring John Travolta, Kyra Sedgwick, Forest Whitaker and Robert Duvall.
Godzilla (1998) Channel 5 3:45pm-6:20pm
A giant mutant lizard spawned from an atomic test rampages through the streets of New York, defying the combined might of the US Army and Navy as it searches for a quiet place to hatch its eggs. A bookish radiation expert and a shady French secret agent join forces to defeat the creature. Hollywood remake of the Japanese monster adventure, starring Matthew Broderick, Jean Reno, Maria Pitillo and Hank Azaria.
Solaris (2002) Sony Movies 4:35pm-6:40pm
A psychiatrist arrives on a space station to investigate the death of its commanding officer but subsequently starts to experience frightening visions of his late wife – which seem all too real and force him to question his sanity. Sci-fi drama, directed by Steven Soderbergh and based on Stanislaw Lem's novel, starring George Clooney, Natascha McElhone, Viola Davis, Jeremy Davies and Ulrich Tukur.
Jurassic Park (1993) ITV 5:45pm-8:15pm
Scientists are given a sneak preview of a safari park inhabited by genetically engineered dinosaurs created by an eccentric tycoon. However, it all goes wrong when a greedy employee sabotages the security systems, allowing the prehistoric beasts to roam free and hunt the visitors. Steven Spielberg's action-adventure, starring Sam Neill, Laura Dern, Jeff Goldblum, Richard Attenborough and Samuel L Jackson.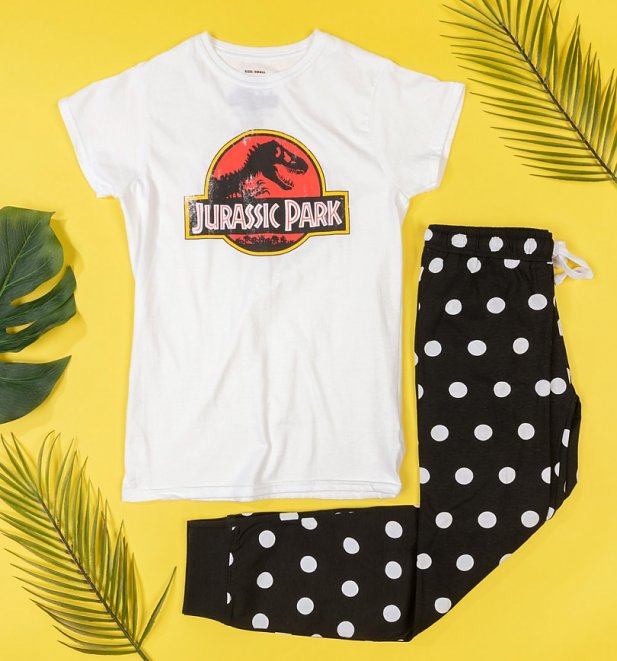 .
Robin Hood: Prince of Thieves (1991) 5STAR 8:00pm-11:05pm
English nobleman Robin of Locksley returns home from fighting in the Crusades, only to discover that his father has been murdered and his lands seized, while the local people are living in fear under the tyrannical rule of the Sheriff of Nottingham. Branded an outlaw for his defiance, he and his Moorish travelling companion go into hiding in the forest, where they recruit a group of bandits to fight for justice, protect the downtrodden, and foil the Sheriff's plan to seize the throne while the king is away at war. Medieval action-adventure, starring Kevin Costner, Alan Rickman, Morgan Freeman, Mary Elizabeth Mastrantonio, Christian Slater and Mike McShane.
Scream (1996) 5STAR 11:05pm-1:15am
The students of a high school are stalked by a masked knife-wielding maniac with a love of scary movies and a penchant for playing mind games with his prey. One of the girls on his hit list begins to suspect there is a connection between the killer and her mother's murder a year previously. Wes Craven's horror, which satirises the genre's cliches, starring Neve Campbell, David Arquette and Courteney Cox.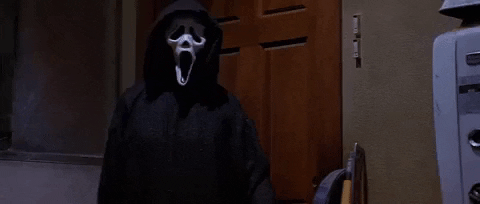 .
Resident Evil (2002) Sony Movies 11:10pm-1:15am
A team of commandos enters a top-secret underground research facility when a deadly virus which turns victims into flesh-eating zombies is accidentally released. But their containment mission spins out of control as a rogue super-intelligent computer and hordes of the marauding undead wreak havoc. Sci-fi action horror, starring Milla Jovovich, Michelle Rodriguez and James Purefoy.
East Is East (1999) Channel 4 11:25pm-1:10am
Pakistani chip shop owner George Khan tries to keep his seven unruly children under control in 1970s Salford. Revelling in the pleasures of adolescence, the flares-wearing youngsters seem determined to ignore his moral advice – but a shock is in store for two of his teenage sons when the shadow of arranged marriages threatens their freewheeling existence. Comedy-drama, starring Om Puri, Linda Bassett, Jimi Mistry and Archie Panjabi.
Whatever you're up to this weekend, why not take the time to make one of your favourite meals ever. you're never not going to enjoy it, right?