Blowing its way into our lives once more, another retro movie filled weekend is here and has dragged along with it some totally classic movie gems too!
You'd better take cover peeps, with one gust after another, these top movie picks will be heading your way at rapid speed and will leave heaps of fun and nostalgia in their wake!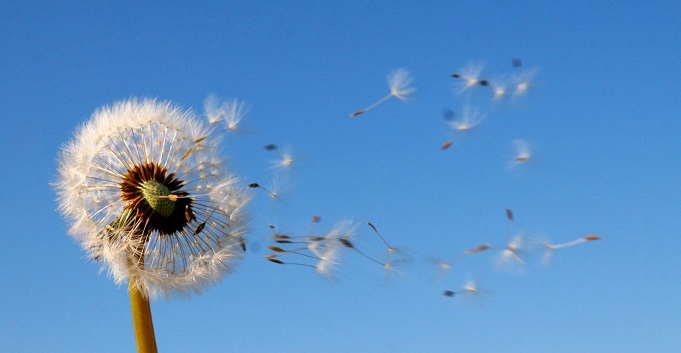 SATURDAY 22nd August
Blues Brothers 2000 (1998) Sony Movies 11:15am-1:45pm
Ex-convict Elwood Blues sets about reforming his band to raise funds for a children's hospital. But no sooner has he found a suitable lead singer to replace his late brother Jake than the band end up being pursued by the police, the Russian mafia and his own embittered stepbrother. Comedy sequel, starring Dan Aykroyd, John Goodman and Joe Morton.
Stuart Little 2 (2002) Film4 11:00am-12:35pm
The plucky talking mouse feels left out when the son of his adopted human family makes a new pal – but quickly forgets such trifling matters when his high-flying canary friend is captured by an evil falcon, prompting the brave rodent to mount a daring rescue. Family adventure sequel, with Geena Davis, Hugh Laurie and Jonathan Lipnicki, and the voices of Michael J Fox, Melanie Griffith and James Woods.
Father of the Bride Part II (1995) Sony Movies 1:45pm-4:00pm
A put-upon father has just got used to his daughter being married when he learns she is pregnant. Thrown into a mid-life crisis, he impulsively sells his house so he and his wife can buy the seafront retreat they had always dreamed about – only for responsibility to come crashing back on him when his wife reveals she is also expecting. Comedy sequel, starring Steve Martin and Diane Keaton.
The Man in the Iron Mask (1998) 5STAR 3:50pm-6:25pm
The Three Musketeers set out to depose the villainous King of France and reinstate his long-imprisoned twin brother. However, they face an unexpected threat in the form of old friend D'Artagnan, who has remained loyal to the evil monarch. Swashbuckling adventure, starring Leonardo DiCaprio in a dual role, alongside John Malkovich, Jeremy Irons, Gerard Depardieu, Gabriel Byrne, Anne Parillaud and Hugh Laurie.
Wreck-It Ralph (2012) BBC One 4:30pm-6:00pm
A video game villain grows tired of always being the bad guy, and ventures into other games in search of the chance to be a hero, unwittingly causing chaos in the process. When a deadly threat to the entire arcade appears, it falls to him to set things right. Animated adventure, with the voices of John C Reilly, Sarah Silverman and Jane Lynch.
Crocodile Dundee (1986) Film4 4:45pm-6:40pm
A New York reporter searches the Australian Outback for a maverick hunter with a legendary reputation and invites the adventurer back to America. But the die-hard Aussie needs to draw on all his survival skills to adjust to life in the urban jungle. Comedy adventure, written by and starring Paul Hogan, with Linda Kozlowski, John Meillon and Mark Blum.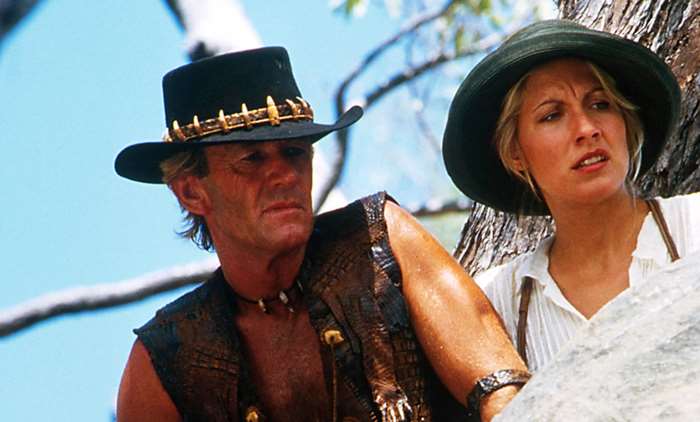 .
Vertical Limit (2000) Paramount Network 4:55pm-7:20pm
A wildlife photographer is forced to master his fears and the elements as he leads an expedition to climb K2, the world's second-highest mountain, on a desperate mission to rescue his estranged sister and her fellow mountaineers, who have fallen into a crevasse. Action-adventure, starring Chris O'Donnell, Bill Paxton, Scott Glenn and Robin Tunney.
Transformers: Age of Extinction (2014) E4 5:50pm-9:00pm
The shape-changing robots are driven into hiding when the human race turns against them. When rediscovered by a kindly inventor and his daughter, they come out of exile to save the world, battling a new breed of human-created Transformers. These deadly new machines were created to hunt them down, but are now growing independent and intend to make use of technology from the Transformers' home planet in a plot that could threaten all life on Earth. Fourth film in the sci-fi adventure series, starring Mark Wahlberg, Stanley Tucci and Kelsey Grammer.
.
Crocodile Dundee II (1988) Film4 6:40pm-9:00pm
The rugged Australian adventurer sets out to save his reporter girlfriend from New York drug dealers. Having rescued her from their clutches, he realises they will soon be coming after him – so he decides to even the odds by luring them to the Outback for a final showdown. Comedy adventure sequel, starring Paul Hogan, Linda Kozlowski, John Meillon and Charles S Dutton.
Entrapment (1999) BBC Two 9:00pm-10:45pm
An elusive professional art thief suspected of stealing a priceless painting is pursued by an insurance agent. However, instead of bringing the criminal to book, she teams up with him to plot the robbery of a lifetime – although neither is sure the other can be trusted. Crime thriller, starring Sean Connery, Catherine Zeta-Jones, Ving Rhames, Will Patton and Maury Chaykin.
Licence to Kill (1989) ITV 9:10pm-11:45pm
While on leave to attend the wedding of his friend, CIA agent Felix Leiter, James Bond is asked to help with a secret mission to capture notorious drug baron, Franz Sanchez. Though successful, Sanchez later escapes and seeks revenge on Leiter, killing his new bride and leaving Leiter for dead. Incensed by this, Bond refuses his next mission from MI6 to go in search of Sanchez, leaving M with no alternative but to revoke Bond's licence to kill. Now considered a rogue agent, Bond goes undercover to pose as an assassin for hire within Sanchez's drug empire, to bring him down from the inside. A spy thriller, starring Timothy Dalton, Robert Davi, Carey Lowell, Talisa Soto and Benicio Del Toro.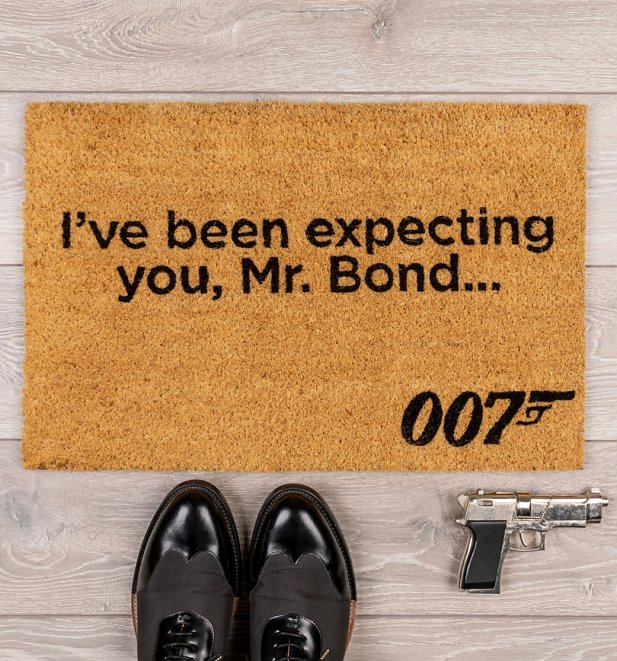 .
Boyz N the Hood (1991) Sony Movies 9:00pm-11:10pm
A bright but underachieving teenager with a domineering single father strikes up a friendship with two brothers, and over time, the three young men each follow their own path – but a tragedy eventually leaves them facing a dangerous choice. Drama, starring Cuba Gooding Jr, Laurence Fishburne, Morris Chestnut and Ice Cube.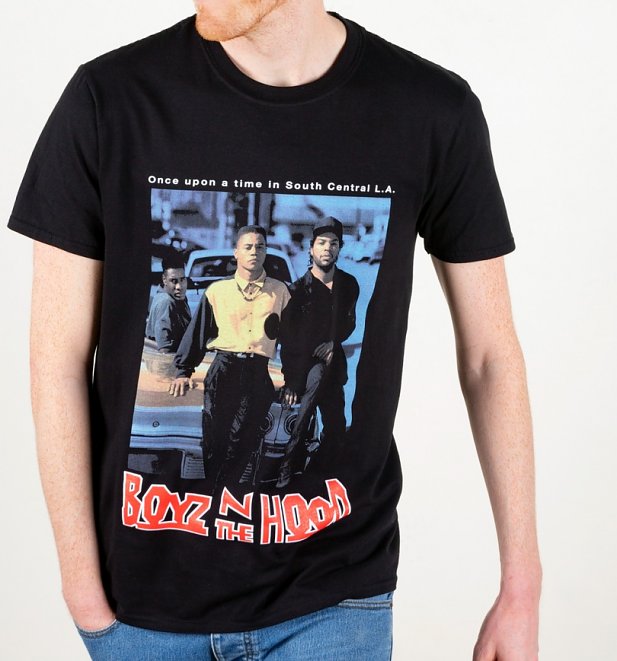 .
Avengers: Age of Ultron (2015) BBC One 11:20pm-1:30am
The superhero team faces a threat from within when Iron Man creates artificial intelligence to take their place protecting the world. The android grows resentful of his creators and decides his mission is best accomplished by wiping out the human race. Meanwhile, two vengeful superpowered twins seek to turn the Avengers against each other. Sci-fi adventure sequel, starring Robert Downey Jr, Chris Hemsworth, Chris Evans and Scarlett Johansson.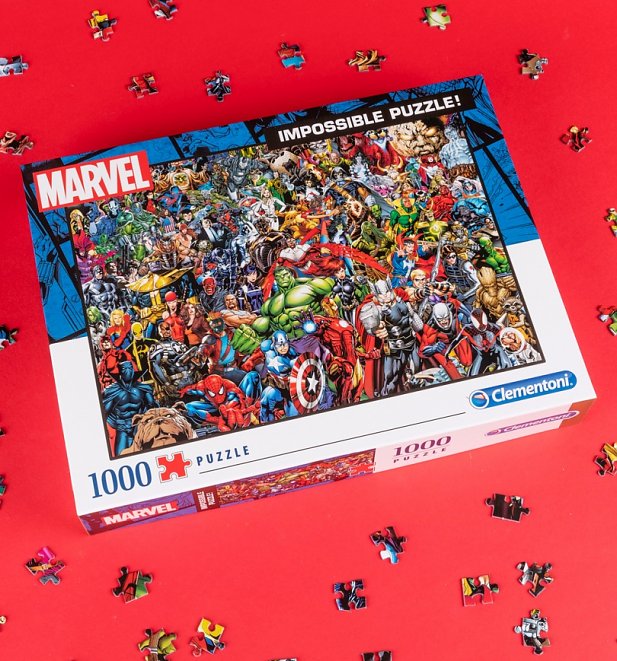 SUNDAY 23rd August
The Return of the Pink Panther (1975) Film4 11:00am-1:15pm
The inept Inspector Clouseau sets out to unmask a notorious international jewel thief believed to be behind the theft of a priceless diamond – but anarchy, as ever, follows wherever he goes. Blake Edwards' comedy sequel, starring Peter Sellers, Christopher Plummer, Catherine Schell, Herbert Lom, Burt Kwouk and Graham Stark.
Bicentennial Man (1999) Sony Movies 1:45pm-4:20pm
A family purchases a robot servant to perform menial tasks but quickly realises this is no ordinary droid when he begins to develop human emotions and the capacity to think for himself, a quality encouraged by his owner's children. He asks for his freedom and spends the next 200 years struggling to come to terms with its humanity. Chris Columbus's sci-fi drama inspired by the books of Isaac Asimov, starring Robin Williams, Sam Neill, Embeth Davidtz and Oliver Platt.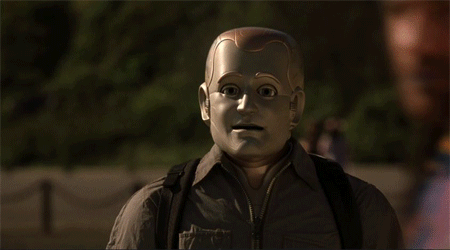 .
A View to a Kill (1985) ITV 1:55pm-4:30pm
James Bond clashes with a megalomaniac international businessman plotting a global takeover of the computer industry by engineering a devastating earthquake in California's Silicon Valley – and killing millions in the process. Spy adventure, starring Roger Moore in his final appearance as 007 alongside Christopher Walken, Grace Jones, Tanya Roberts and Patrick Macnee.
The Waterboy (1998) ITV4 8:00pm-9:55pm
An American football team's waterboy puts up with constant ridicule from the players. But one day his anger gets the better of him and he demonstrates an unexpected talent for tackling – so the coach gives him a chance to prove his worth on the pitch. However, he has to keep his blossoming sporting career a secret from his overprotective mother. Comedy, with Adam Sandler, Kathy Bates, Henry Winkler and Fairuza Balk.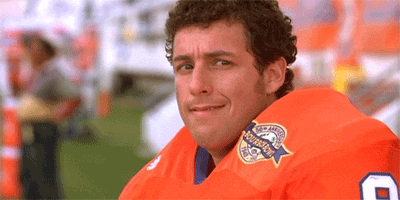 .
Spectre (2015) ITV2 8:00pm-10:55pm
James Bond goes rogue after receiving a cryptic message that sets him on the trail of a secretive criminal network. While his colleagues face a new threat closer to home, 007 embarks on a globetrotting journey in search of the elusive mastermind behind the syndicate – whom he discovers may have links to his own past and had involvement in previous events during some of Bond's most dangerous missions. A spy thriller, starring Daniel Craig, Christoph Waltz, Lea Seydoux, Ben Whishaw and Ralph Fiennes.
The Firm (1993) 5STAR 9:00pm-12:10am
Harvard law graduate Mitch is headhunted to work for a prestigious law firm, despite his wife's warnings that it is too good to be true. After two of his colleagues are murdered, Mitch is approached by the FBI and informed the company is controlled by the Mafia – leaving him in a deadly predicament. Thriller, adapted from the novel by John Grisham, starring Tom Cruise, Gene Hackman, Jeanne Tripplehorn and Holly Hunter.
RoboCop 2 (1990) ITV4 9:55pm-12:10am
The cybernetic law enforcer returns to battle a deranged drug lord. Meanwhile, he is unaware of the corporation that created him has scheduled his replacement by a more powerful version. To complete the new cyborg, they need a human brain, and a renegade scientist secretly implants the injured drug lord's brain into the robot, transforming it into an uncontrollable killing machine. Sci-fi thriller sequel, starring Peter Weller, Nancy Allen, Tom Noonan and Belinda Bauer.
Whatever you're up to this weekend, make it magical!